'The View': Meghan McCain Slams Haters Calling to Fire Her on Maternity Leave
Meghan McCain from The View is someone that is not afraid to speak her mind. The conservative co-host doesn't fret tackling sensitive issues even when she knows her opinion is not part of the majority. McCain never backs down from a political debate and certainly not from Twitter trolls. Some critics have been calling for her firing when she goes on maternity leave and the Republican pundit is clapping back.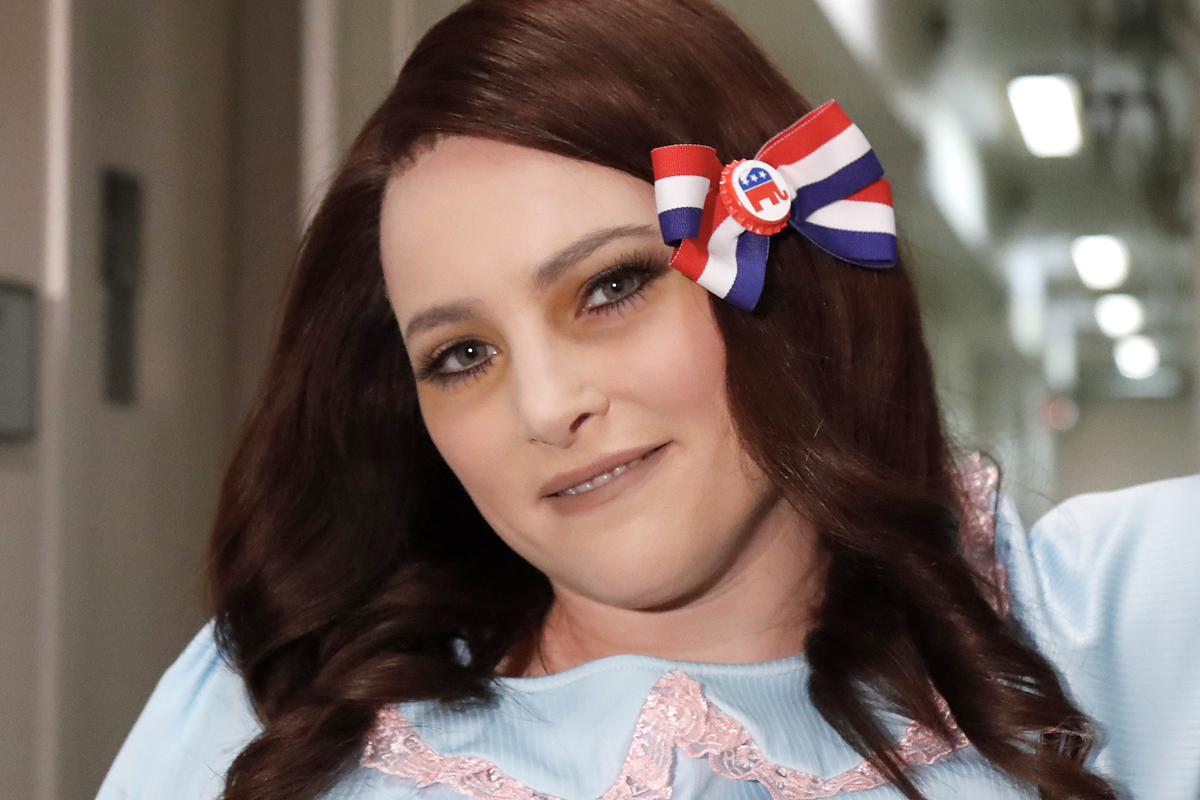 Meghan McCain is pregnant
McCain is pregnant and confirmed the news just after the majority of the world went into lockdown due to the coronavirus pandemic. The conservative co-host has been presenting the show from her home ever since then. She has been guarded in giving too many details about her pregnancy and recently opened up about the reason behind this decision.
"Ben and I have made the conscious decision to guard our (growing) families' privacy as much as is possible," McCain recently posted on Instagram. "I believe children have a right to privacy and hope you will all understand as we navigate this as much as possible going forward without sacrificing our comfort or safety."
Meghan McCain fires back
McCain is not most people's favorite panelist on The View, however, her presence is imperative to conserve Barbara Walters's original idea for the show. Some viewers feel that McCain's political points are extremist but that's what makes the show work, the differences of opinions.
Since McCain is pregnant and undoubtedly taking time off the ABC talk show after giving birth, there have been some that have called her to get fired. These comments on social media have seemingly been read by McCain and she is lashing out against them.
"Buncha jacka**es on social media saying they hope I get fired from The View when I go on maternity leave because it will be a great excuse when I give birth," she wrote in a since-deleted tweet. "[This] is why the patriarchy is alive [and] strong and why career women continue to put off starting families so long. Such bulls**t."
Moments after posting her tweet, McCain ended up deleting it. She seemingly had a change of heart as she tweeted on America's birthday.
"You know what — it's our Independence Day, everyone be safe, healthy and happy and try and enjoy. Gonna try and focus on all the positive in the world," she wrote.
Fans react to McCain's tweets
However, on social media, once something is put out there in the digital world, it can be permanent. McCain has over 740 thousand followers on Twitter and many were able to reply to her original tweet when she posted it.
"Enjoy your day," a fan replied. "Enjoy your pregnancy [and] enjoy your life. Don't let anyone take away your peace of mind. Happy Independence Day."
"I'll be thrilled when [you] go on maternity leave [because] then [you] won't be around to continuously blow Trump's horn," a follower said. "I don't think [you] should be fired. Just I really wish [you'd] put country before party for a change and stop continuously backing Trump when he said all those things about [your] dad."
"We just want a conservative on the show, not a RINO," a Twitter user added.
"You could have ended this tweet after 'social media,'" another follower noted.
"You are one of the reasons I started rewatching [The View]," another supported commented. "I don't agree with all your politics but I regard you as one of the few conservative voices I want to listen to."
"Tha lack of punctuation allows me to read this many different ways," another Twitter user replied to the deleted tweet.
"Randos online are not proof that anything is alive and strong," another follower stated.
The View airs weekday mornings at 11 a.m. ET and 10 a.m. CT/PT on ABC.