'The View': Meghan McCain Snaps and Yells at Whoopi Goldberg — 'Why Are You Cutting Me Off?'
Whoopi Goldberg and Meghan McCain clashed during an on-air segment of The View. It was a sizzling "Hot Topics" this week when the Republican co-host snapped at the moderator of the show. McCain was passionate about calling out antisemitism but had to be cut off to go to a commercial break. That's when McCain yelled at Goldberg and the EGOT legend fired back.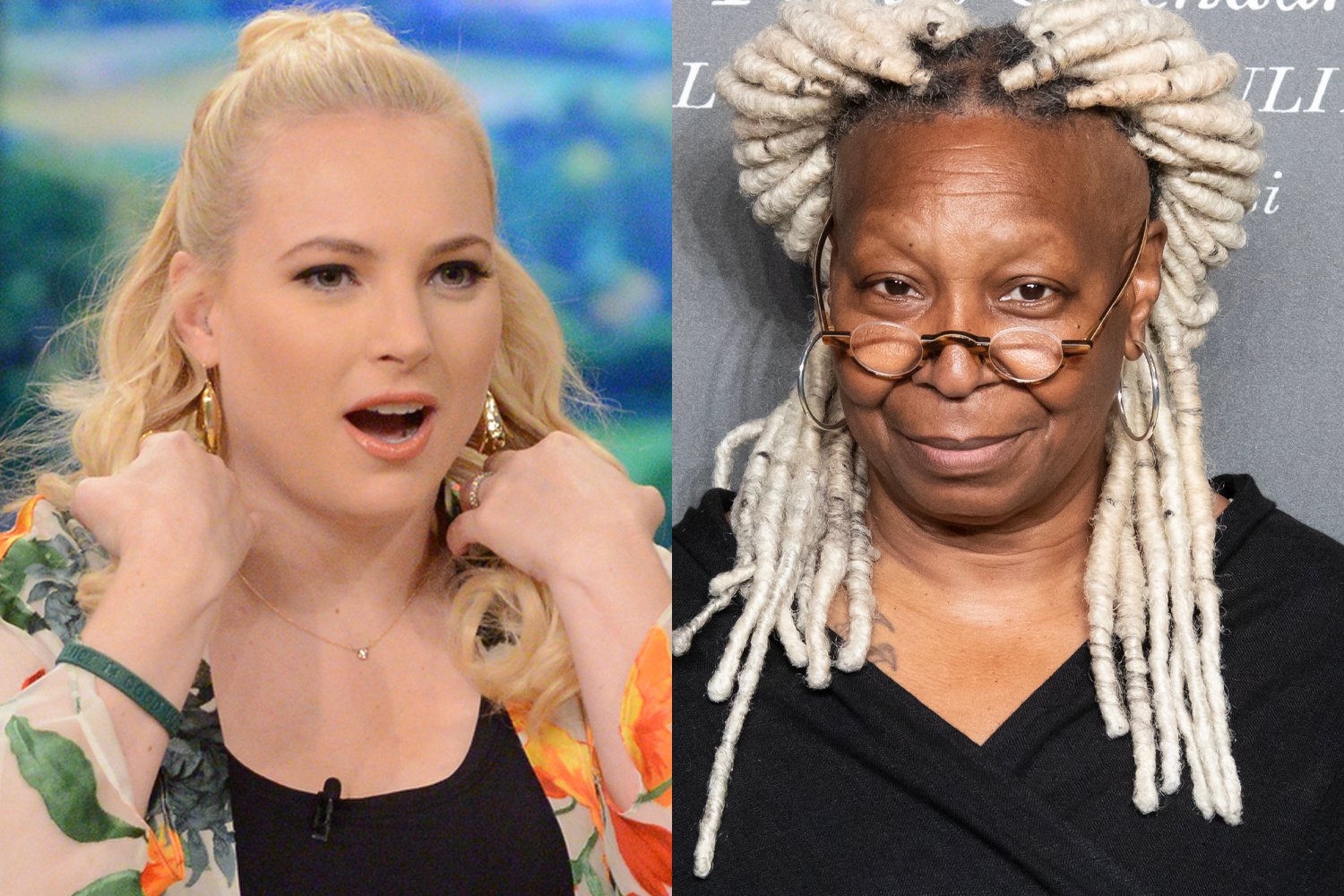 What triggered Meghan McCain on 'The View' to lash out?
McCain completely lost it on her co-hosts on Monday when she had to be interrupted to go to a commercial break. The View co-hosts were discussing Marjorie Taylor Greene's latest comments comparing the mask mandate to the Holocaust. As each of the commentators condemned the Republican Congresswoman's words, McCain had a completely different take.
McCain said that she couldn't stand Taylor Greene as she thought she was "a crazy person." The conservative co-host also noted that Republicans stripped the representative of her committee assignments. McCain went on to call out Democrats for not doing the same to Ilhan Omar after she also made anti-Semitic comments.
As the only Republican on the panel, McCain said she "would love if the energy that is being put on one crazy woman in Congress" was put to condemn anti-semitic hate crimes.
"I would love Democrats to put that same type of energy onto what's happening on the left because quite frankly, this is how people get red-pilled," McCain said. "They're red-pilled when they see the blatant bias in the media. It's because the media doesn't want the Squad to look bad. They just want Marjorie Taylor to look bad. Anti-Semitism is a huge problem everywhere in this country."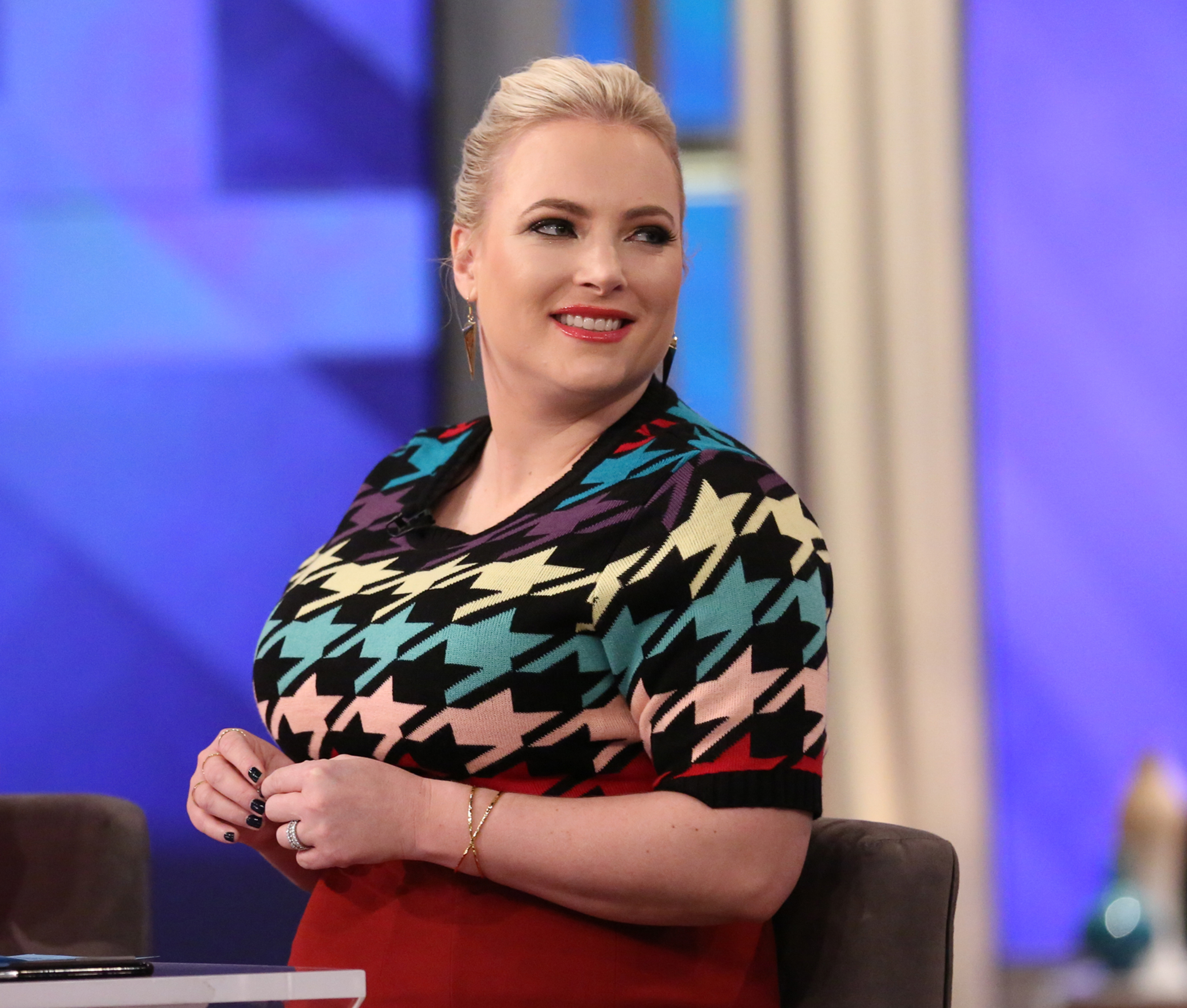 Meghan McCain yells at Whoopi Goldberg
As McCain continued her passionate speech, Goldberg tried to interject. The EGOT legend is the moderator of the show and is in constant contact with producers telling her when it's time to go to commercials. Goldberg attempted to cut McCain elegantly but the latter refused to get the cue.
"We're going to break and when we come back you can continue talking, but now we're going to break, so we'll be right back," Goldberg said as McCain yelled back, "Why are you cutting me off?"
McCain was visibly upset as the show's theme song played. As the graphics took over the screen, Goldberg is heard firing back at the conservative co-host saying, "I'm cutting you off because we have to go Meghan."
'The View' segments are really short
McCain might have thought Goldberg was trying to be mean to her and cut her off but that was not the case. When The View returned from commercial break, Goldberg allowed McCain to finish off her thoughts. Fans of the show know that the segments tend to be real short and with 5 on-air co-hosts, they each don't have a lot of time to speak.
Sunny Hostin recently talked about how short the segments are and how over the year she has gotten better at getting her point across.
"The show, with all our commercials, and our ads … is really about 37 minutes [long]," Hostin said during an interview on the Shut Up Evan podcast. "And on days when we're all there, there are five of us and our segments usually run about, seven minutes, six minutes… something like that. So we get about 1 minute 30. I realized through the years that minute-thirty is so precious."
This is why Hostin says that she thinks a lot before she says anything and comes prepare to the show to be a more effective communicator.
The View airs weekday mornings at 11 a.m. ET and 10 a.m. CT/PT on ABC.