'The View:' Meghan McCain's 'Biggest Fear' About Returning to the Studio May Surprise Viewers
Meghan McCain of 'The View' is apprehensive to return to the set for a reason unrelated to COVID-19.
Meghan McCain of The View continues to appear on the show from home during the coronavirus crisis. Expecting her first child with husband Ben Domenech, McCain is taking every precaution to ensure a healthy pregnancy.
Though she misses co-hosts Whoopi Goldberg, Joy Behar, and Sunny Hostin, who are also reporting from home, McCain is apprehensive about returning to the set. Surprisingly, her main concern isn't related to COVID-19.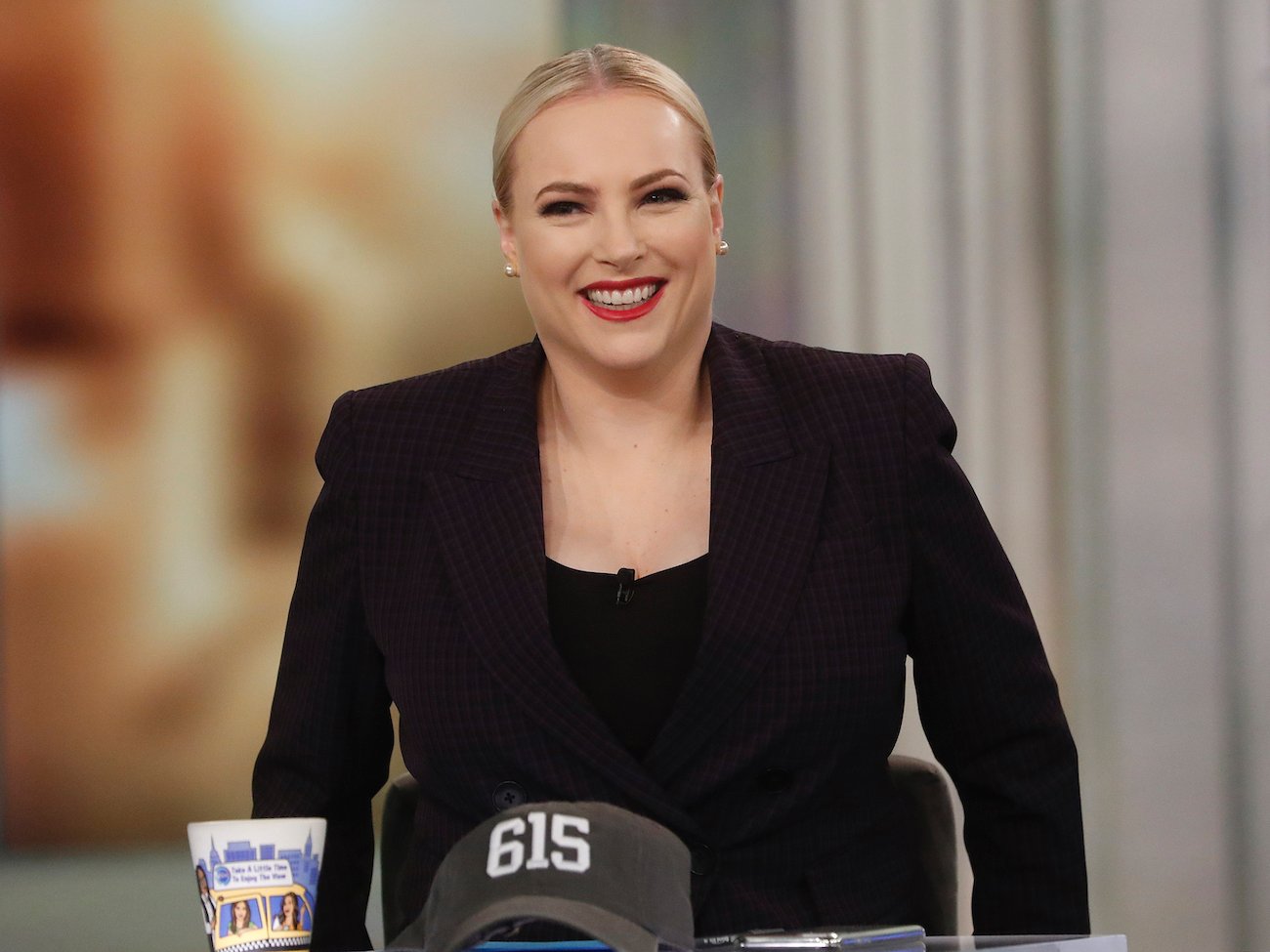 'The View' co-host slams a fat shamer
Never one to shy away from speaking her mind, McCain has been open on often being subjected to fat shaming. Back in October, a Twitter user directed comments at the television personality's weight after McCain posted a pic with pal Abby Huntsman for Breast Cancer Awareness month.
"Wearing pink for breast cancer awareness month! Sending love and strength to those fighting it and the survivors – we are with you," McCain captioned the tweet.
A follower responded with a highly unnecessary and insensitive comment toward McCain, writing, "How many pounds ago was that profile picture?
Jenny Craig, NutriSystem or Weight Watchers (WW) would endorse you without hesitation."
The View co-host turned the negativity into a teachable moment, tweeting a message on the dangers of body-related comments. "[It's] harassment like this that can lead women to eating disorders. I am one of the lucky ones who never suffered from it," McCain responded on Twitter. "I never dieted to get a man or a job and [somehow] landed my dream [for] both — hope young girls see me and know they don't have to diet either."
The offensive tweet toward McCain was deleted.
Meghan McCain comments on Adele pic
In May, singing star Adele went viral when she posted a photo of herself showing off her slimmed down figure. The social media post made headlines due to the Grammy winner's marked weight loss, sparking conversation on how women are equated with size. While McCain expressed adoration for Adele, the television personality wasn't thrilled with the focus on thinness.
"Look I love Adele. I think we all love Adele," McCain said to her co-hosts, according to Hollywood Life. "And her weight loss journey has been something that has been very well documented in the media. My weight is always fluctuating up and down, and there's something about the reaction to Adele's weight that sort of validates the fact that you have to be thin to be valued in the world."
McCain went on to share her own concerns about being judged solely by the number on the scale.
"It sort of confirms all the fears that women like me have that if only I would lose 30 something pounds that maybe the media will love me more," she revealed.
Returning to 'The View' in person
Appearing on the show from home during quarantine like many other television personalities, McCain noted that only the top half of her body is being seen by viewers.
"I was talking to my sister-in-law and I was saying that one of the weird parts about being pregnant during the pandemic is the world doesn't get to see my body changing," the conservative co-host explained. "Clearly you guys are only seeing me from the waist up."
The View star has made a priority of following social distance guidelines and other safety practices during her pregnancy. While she's still concerned about the virus, one of her main sources of anxiety about returning to the set has nothing to do with COVID-19.
"One of my biggest fears coming back to the show… is what the media's reaction will be to the weight that I gain being pregnant and then if I don't lose it fast enough," McCain candidly shared. "My biggest fear right now has nothing to do with politics, with the election, with the things I'm saying… It's the media's reaction to the ultimate way my body is going to look after having a baby."
Hopefully when McCain returns to The View set after maternity leave, the focus will be on her newborn baby rather than scale numbers.