'The View': Meghan McCain's Exit Prompts Strong Reactions From Fans
Meghan McCain is making headlines again — this time for a personal reason. After four seasons, the conservative co-host just announced that she is leaving The View. McCain explained on the air what brought her to this decision while giving major props to her fellow panelists. Viewers of the daytime talk show had conflicting thoughts on McCain's departure and voiced them on social media.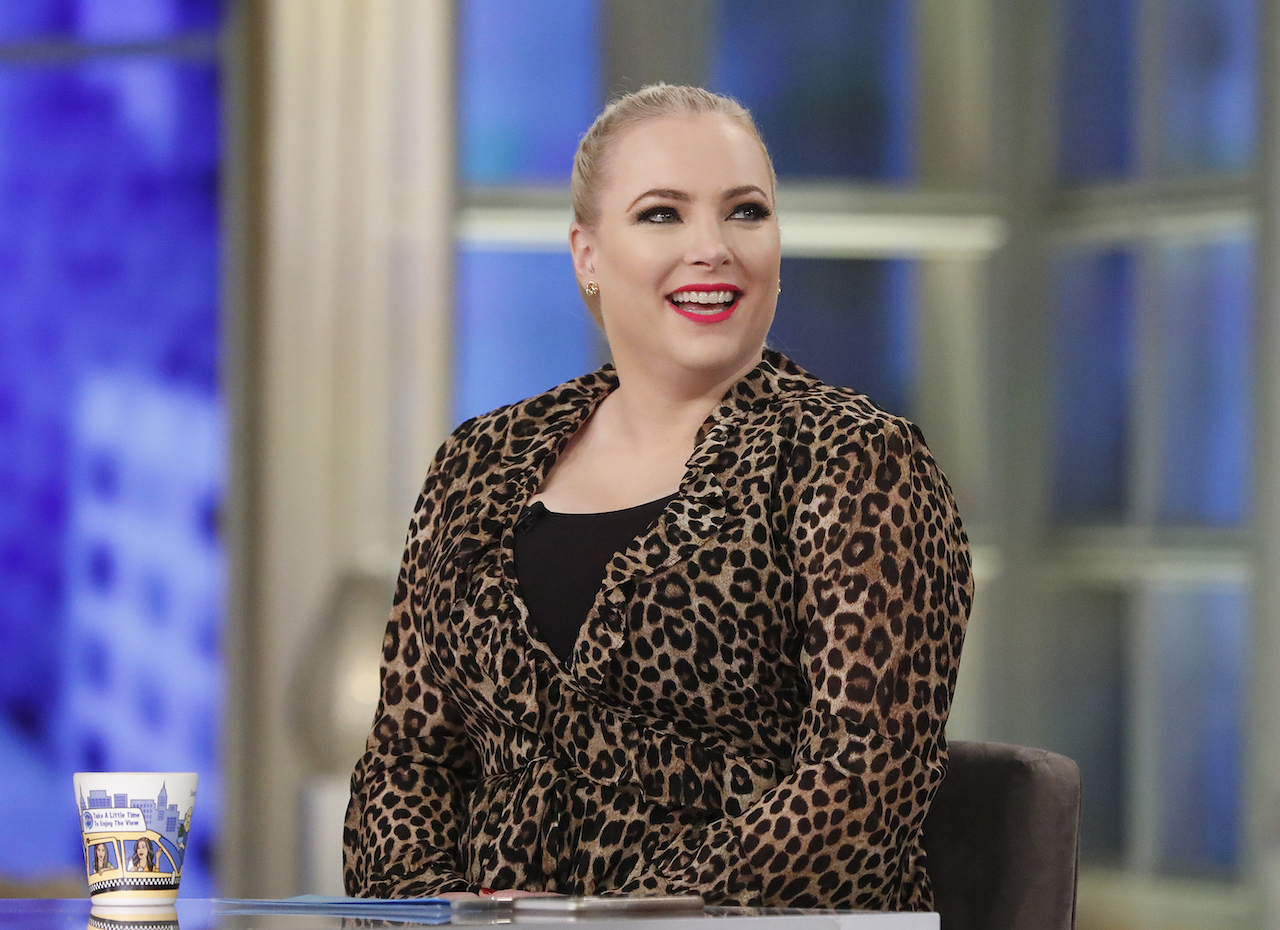 'The View' fans weigh in following Meghan McCain's announcement
After news of McCain's exit broke this morning, fans of The View quickly took to Instagram to share some feedback. Some View-ers were clearly pleased with McCain's decision and didn't sugarcoat any sort of sendoff.
"Thank you!! Now she can go back to Fox News with all her nonsense!!!" one follower wrote. "As the song says, "Bye, bye, bye!" another commented. "DONT LET THE DOOR HIT YOU IN THE FACE," a View fan exclaimed.
Some posted a simple "Good riddance," while others were already lobbying for McCain's replacement. Guest co-host Ana Navarro seems to be at the top of the list of potential panelists to take over McCain's seat at The View table.
"I hope Ana replaces her!" a follower remarked. "now bring on @ananavarrofl" another requested. "Give the seat to @ananavarrofl please!!!" one viewer posted.
RELATED: 'The View:' Author of 'Ladies Who Punch' Says Higher Ratings are Due to Meghan McCain
Ratings for 'The View' went up with Meghan McCain at the table
Though McCain clearly has some vocal detractors, the numbers tell a different story. Ratings for The View have consistently topped other shows since she joined in 2017.
"The viewership is up and has been up," Ramin Setoodah, author of Ladies Who Punch: The Explosive Inside Story of The View, said in 2019, according to Salon. "I think it's a result of Meghan being on the show and actually saying what she believes and not just agreeing with the other co-hosts."
While McCain often receives negative press for verbally sparring with her co-hosts, she has a strong fan base who appreciate her direct demeanor. Some audiences welcomed hearing McCain's perspective which clearly differed from her fellow panelists Whoopi Goldber, Joy Behar, Sunny Hostin, and Sara Haines. Being the lone conservative on The View, many considered her candor to be courageous.
"I will miss her. She was the only one that spoke the truth and not concerned about political correctness. Good luck on your next chapter," a follower remarked. "You are such a joyful soul and I love the moments you share of your personal life. You've been open to change and to adopt other views in your time at The View and I will miss you," another shared.
"Meghan, I will really miss you point of view! I am a Democrat but you always gave me a different insight. Thank you and stay strong!" one fan posted. "I loved 🥰 her there! … we need different views we need to hear both sides," another wrote. "I am going to miss seeing you on The View! All the best in you future endeavors!" a viewer commented.
Meghan McCain said leaving 'The View' was 'not an easy decision'
The former Fox News pundit is planning on remaining in Washington, D.C. and spending more time with her family, which includes her husband and nine-month old daughter, Liberty.
"This was not an easy decision," McCain said. "It took a lot of thought and counsel and prayer, and talking to my family and my close friends, and, you know, look — COVID has changed the world for all of us and it changed the way, at least for me, the way I am looking at life, the way I'm living my life, the way I want my life to look like."
RELATED: 'The View': Cindy McCain Admits She Cringes During Some Segments with Meghan McCain
The View star called her co-hosts "strong, brilliant, intelligent, incredible broadcasters" and raved of their standing in media. "You are the most talented women on all of television," McCain remarked.
"I just have this really wonderful life here that ultimately I felt like I didn't want to leave," she said, expressing her gratitude for her time on the show. "On a professional note, this show is one of the hands-down greatest, most exhilarating, wonderful privileges of my entire life."