'The View:' Meredith Vieira Cried When The Co-Host She Considered Her 'Kid Sister' Was Fired
Former co-host of "The View" Meredith Vieira lobbied for one of her colleagues not to be fired from the show.
Whoopi Goldberg, Joy Behar, Sunny Hostin, and Meghan McCain have been a consistent crew on ABC's daytime talk show The View for quite some time, though they are still searching for a co-host to take the seat of former panelist Abby Huntsman, who exited the show in January.
Longtime fans of The View are well aware that the program has seen its share of revolving co-hosts, where some departures are by choice while other partings are by order of network execs. Meredith Vieira, one of the original panelists from the show's launch in 1997, revealed that she felt one on-air personality's termination was not necessarily a fair shake.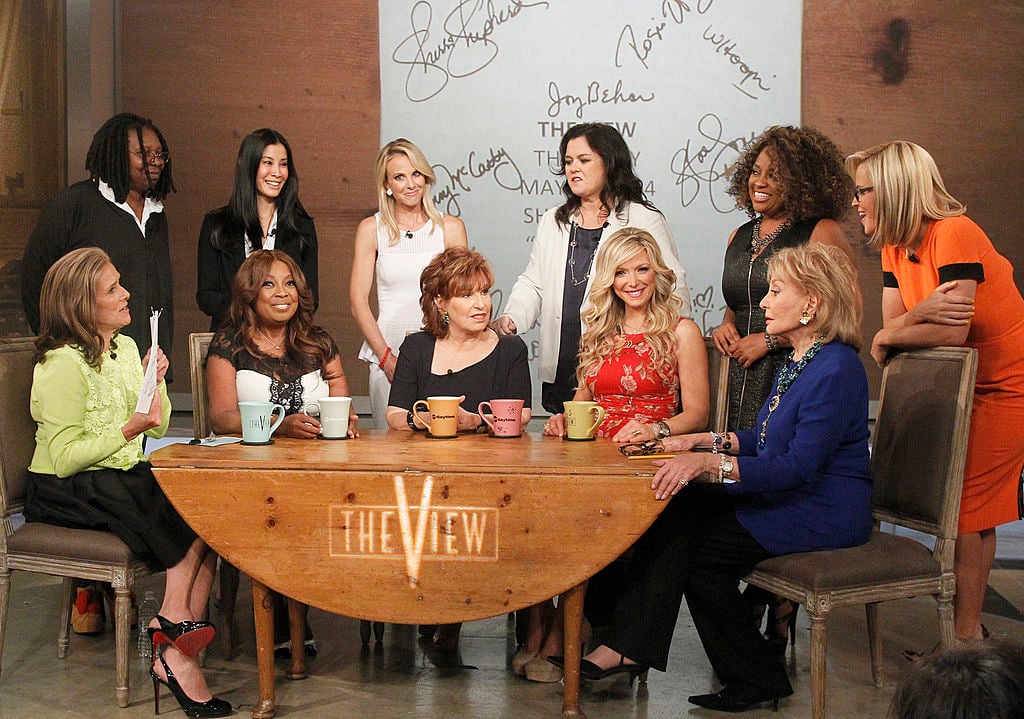 The original 'View' crew
In August 1997, The View debuted on ABC with Vieira, Joy Behar, Star Jones, Debbie Matenopoulos, and the show's creator, Barbara Walters, at the table. Vieira served as the group's moderator until June 2006, when she left to replace Katie Couric on NBC's Today Show.
The former 60 Minutes correspondent brought credibility to The View with her knowledge on serious news topics, while also exhibiting a fun sense of humor when dealing with the show's lighter fare. Vieira's presence on the daytime talker served as an anchor to the team and brought a sense of balance.
Last year, Vieira gave a shout out to the show's recent political notoriety. "I'll see the clips, like a lot of people do. I'm thrilled that The View continues to be relevant and reinvent itself," she told the Los Angeles Times. "And quite frankly those political candidates would not come on that show unless they felt there was a real need to be on that show."
New kid on the block
Matenopoulos was still a college student at NYU when she auditioned for The View with no experience in television. Yet Walters hired her to bring a young vibe to the show. Looking back, Matenopoulos admitted she was out of her element.
"I was a kid. I had no clue," she told Ramin Setoodah for his book Ladies Who Punch: The Explosive Inside Story of The View. "How are you going to have an opinion if you haven't lived it. I didn't have the experience like the rest of them had."
Despite her lack of professional credits, Matenopoulos felt that studio execs didn't prepare her in an effective manner. "They sent me to a coach to learn how to do things on television – blah, blah, blah," she told Setoodah. "That was a waste of money. In hindsight, they needed to sit me down and go, 'Here's the deal: you're too nervous.'"
The young co-host's inexperience was apparent on the air and began to be a turnoff to viewers. Her lack of knowledge on current events and world news while sticking to topics such as her dating life soon became public fodder for comedies sketches on shows like Saturday Night Live.
"The audience just didn't like Debbie," former executive producer Bill Geddie revealed. "The older people were okay with her. They thought she was an idiot, but it was funny. Younger people didn't see themselves in Debbie. They thought by picking someone like that, we were talking down to them. It was never my intention for her to be a bad representation of young people. I thought she was a regular gal."
Matenopoulos gets the ax
With ratings being the top priority, Walters knew that Matenopoulos wasn't working out and needed to make a change. Geddie had to break the news to the young panelist.
"I remember sitting there and all the blood rushing out of my head," Matenopoulos recalled to Setoodah upon being fired. "I screwed this up so bad. All I wanted to do was be good for them. Of course I cried. I was so sad. These people were my friends. Here's the opportunity of a lifetime, and I blew it."
Matenopoulos wasn't the only one shedding tears. Setoodah reported that Vieira "started bawling" upon hearing the news of Matenopoulos being fired and even went to Walters try and reverse the decision.
"Debbie was like a kid sister to me. I think of her as a puppy or a deer," Vieira told Setoodah. "I always felt bad because it was like they were trying to put words in her mouth. Her opinions were not as respected. I could have never done the show at her age."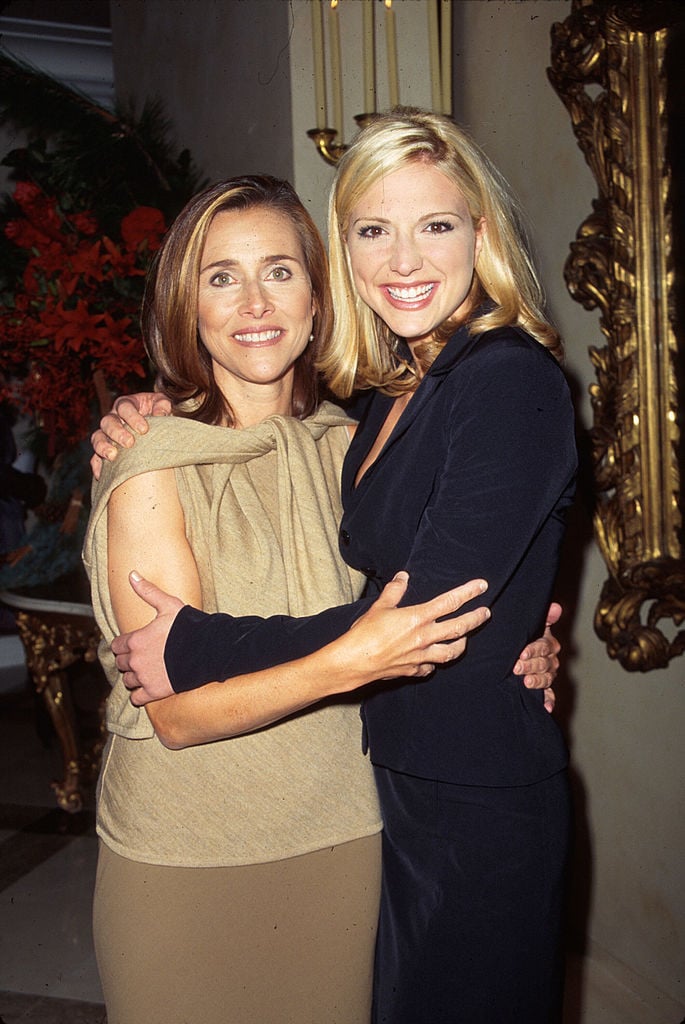 Despite Vieira's efforts, Matenopoulos was gone from the show by January 1999. "Let's just say I wasn't treated properly," Matenopoulos said in April that year, according to People. "Those people who were tremendously cruel to me know who they are." 
The young television personality went on to have a successful career on the air, with co-hosting gigs on E!, The Insider, and The Home and Family Show. Yet Matenopoulos is still recognized for her time on The View and notes that she is the first of many to follow to be removed from the table, telling Setoodah, "I was like the original Survivor to be voted off the island."