Why Is 'The View' Airing Reruns?
'The View' has been placed on hiatus for the summer. The ladies will not be live in the coming weeks but will return soon with more "Hot Topics."
Many fans expecting The View ladies to comment on Donald Trump's latest Twitter antics were disappointed when they tuned in on Monday, August 3. ABC aired a rerun and will continue to air repeats for the rest of the week. In fact, the whole month of August will not have any more live episodes of the talk show.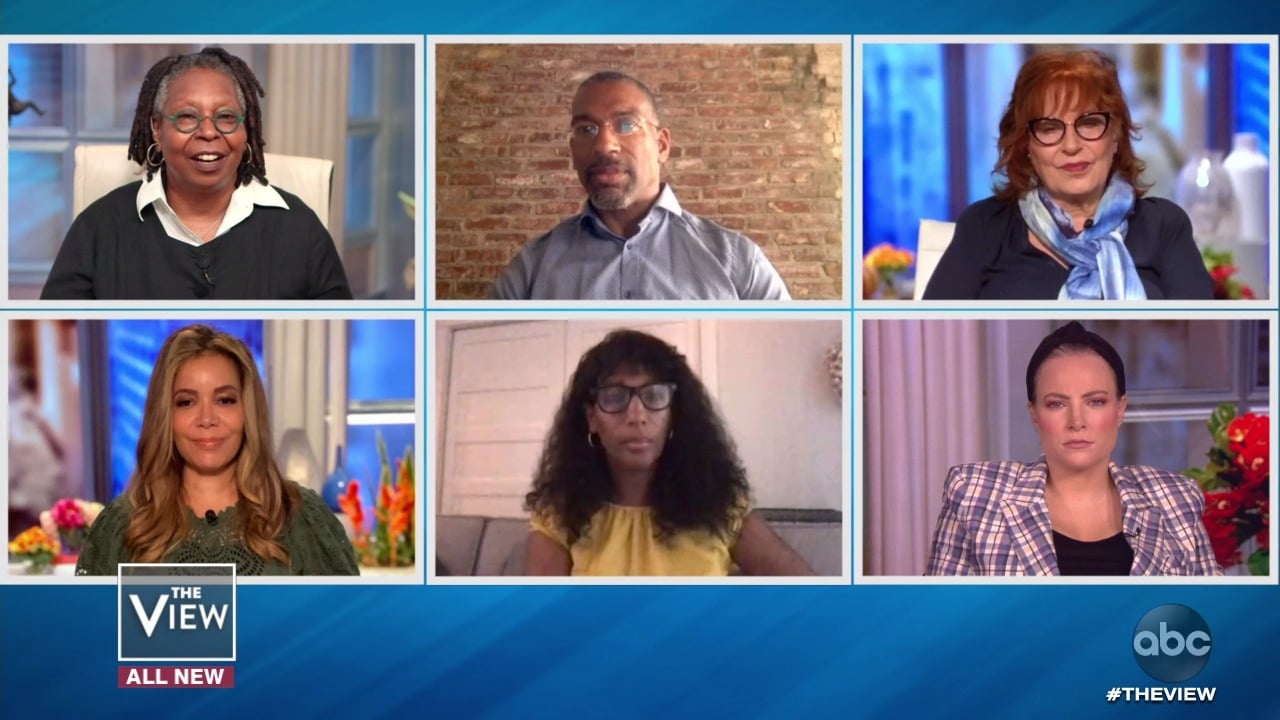 When is 'The View' returning?
The View airs by seasons, unlike most news-based shows. Season 23 ended with the episode that aired on Friday, July 31. Viewers were able to get a hint that it was the last regular episode of the season when Whoopi Goldberg presented a bloopers reel. The funny clip showcased the ladies broadcasting from home and the funny moments they lived through.
Meghan McCain also shared a tweet where she expressed how grateful she was for being part of the iconic daytime show.
"Thank you for a really wild, intense but memorable season," McCain tweeted. "Today is our last episode and we are on hiatus for the summer. Grateful for this platform, my co-hosts, our fearless The View team and one of the last truly uncensored spaces in all of television. See you in September."
As McCain pointed out in her tweet, The View is expected to return in September. The show has consistently returned live following the Labor Day holiday which this year is on Monday, September 7. If history is any indication, The View Season 24 would kick off on Tuesday, September 8.
Meghan McCain suggests replacement
McCain said she would return to start the new season in September, but with the conservative co-host pregnant, she is ready to go on maternity leave. After a publication suggested Bari Weiss to take over her spot while she is temporarily gone, McCain second that opinion.
"I love the idea of Bari Weiss filling in for me when I go on maternity leave," McCain tweeted.
Fans loved the suggestion and made McCain aware that they supported her.
"I like this idea too," a fan replied. "I'm an independent and I really think we need all sides represented. There is ZERO point in having all Democrats. I will miss your strong point of view while you're out Meghan."
"We cannot afford for you to go into maternity leave Meghan," a viewer added. "There needs to be at least one person at the table that is conservative."
"That will be great," a Twitter user agreed. "I mean, I thoroughly enjoy your addition to The View, but Bari Weiss will be [an] excellent choice."
"She is the perfect choice," another fan agreed on Weiss before throwing in some shade toward McCain. "She's able to voice conservative thoughts without saying who her dad was."
Meghan McCain is silent on her maternity
McCain has not given many details about her pregnancy, which is something that she and her husband decided together.
"Ben and I have made the conscious decision to guard our (growing) families' privacy as much as is possible," McCain posted on Instagram. "I believe children have a right to privacy and hope you will all understand as we navigate this as much as possible going forward without sacrificing our comfort or safety."
Her maternity leave date has not been revealed but many are assuming it will be between now and October.
The View is set to return in September to ABC.