When Does 'The View' Return With Live Episodes for Season 24?
It's the summer and The View is on hiatus. Whoopi Goldberg, Joy Behar, Sunny Hostin, and Meghan McCain took a break from discussing "Hot Topics" and fans are longing for their return. With so much going on in politics, viewers miss the ladies giving context and perspective to everything that is going on. Fret not though, a new season is upon us and a familiar face will make their triumphant return.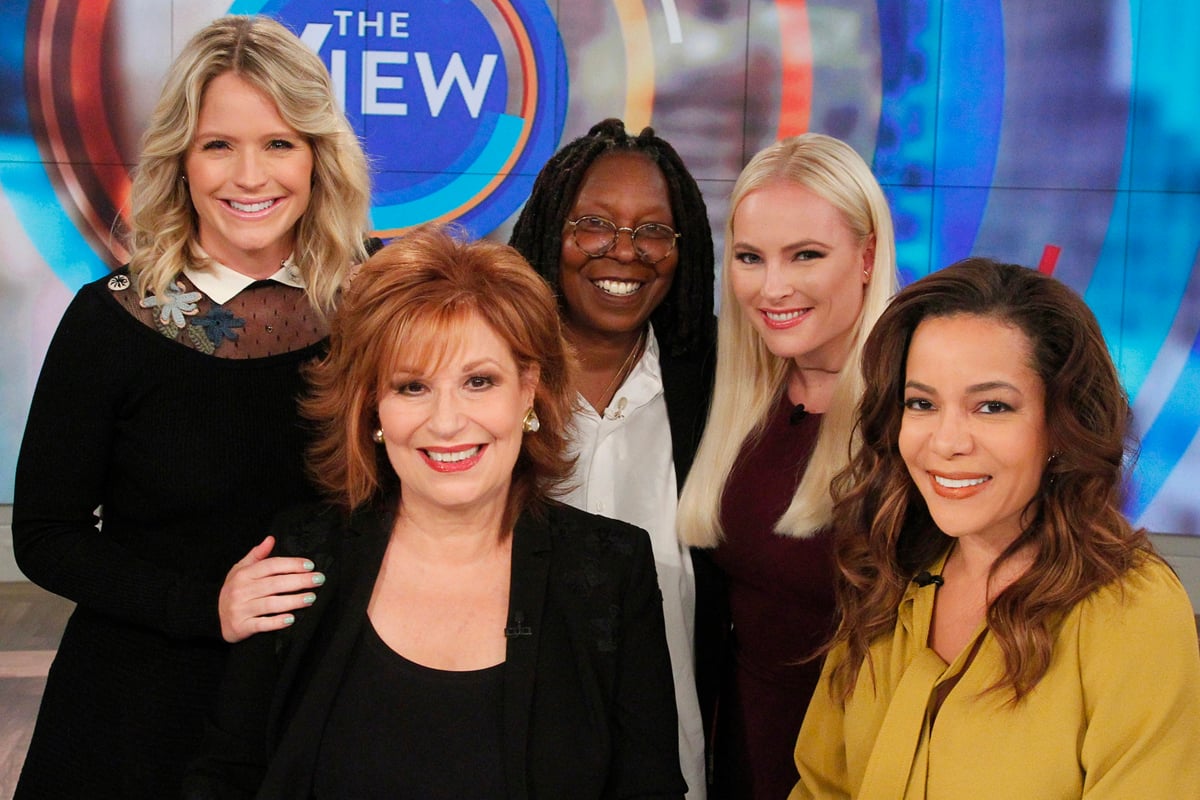 When will 'The View' premiere its new season?
Fans have made it their routine to watch The View to get a sense of what America is talking about. Although things can get fiery, it gives viewers insight into the different viewpoints Americans have on any given issue.
Season 23 of the daytime talk show wrapped at the end of July with a funny blooper reel of the ladies broadcasting from home. McCain took it a step further and shared a nice message confirming the cast was going on hiatus.
"Thank you for a really wild, intense but memorable season. Today is our last episode and we are on hiatus for the summer," McCain tweeted. "Grateful for this platform, my co-hosts, our fearless The View team, and one of the last truly uncensored spaces in all of television. See you in September!"
Although McCain didn't specify the exact date of the season 24 premiere, the ladies usually return right after the Labor Day holiday. This year, the latter falls on Monday, September 7. If history repeats itself, The View will be back on live on Tuesday, September 8 starting at 11 a.m. ET and 10 a.m. CT/PT on ABC.
Is Meghan McCain quitting?
In the tweet above, McCain confirmed she was returning to the show for one more season. Many fans speculated that the conservative co-host would drop out of the talk show after delivering her baby. McCain is pregnant and is due to give birth in the coming weeks. She was recently asked about it after she made an appearance on Watch What Happens Live and got annoyed with the question.
"Why does everyone ask me if I'm getting fired or quitting every 20 seconds?" she told Andy Cohen. "No other host has to deal with this BS. Yes, I'm coming back. It's an election cycle."
McCain pointed out that it's an important year in politics and she would not miss the opportunity to talk about the matter as it's her passion. The Republican pundit also highlights the double standard in media and in life, as her husband doesn't get grilled as much as she does.
"Super jealous no one is grilling my husband if he plans on continuing to work after our child is born," she tweeted.
Sara Haines is returning
Ahead of the season 24 premiere, it was reported that Sara Haines would be returning as a co-host full-time. The TV journalist joined the show in season 19 and left two seasons later to join a new third hour of Good Morning America alongside Michael Strahan.
At the beginning of the pandemic of this year, her entertainment talk show was replaced with a more informative program about the latest in COVID-19. Haines also returned as guest co-host to The View right before the show fully shifted to remote broadcasting.
ABC has not officially confirmed the news, but Haines did make an appearance in the blooper video that McCain shared on Twitter. On top of that, Haines also guest co-hosted after having been away for a long time.
The View will return in September to ABC.