'The View' Returned Live and Fans Want Meghan McCain Fired
The View returned with live episodes on Monday after taking the holidays off. It didn't take long before fans lashed out against Meghan McCain and called for her firing. The conservative co-host is polarizing with viewers at home that don't align with her political opinions. McCain creates such division with fans that tune in to the ABC talk show that they want her fired.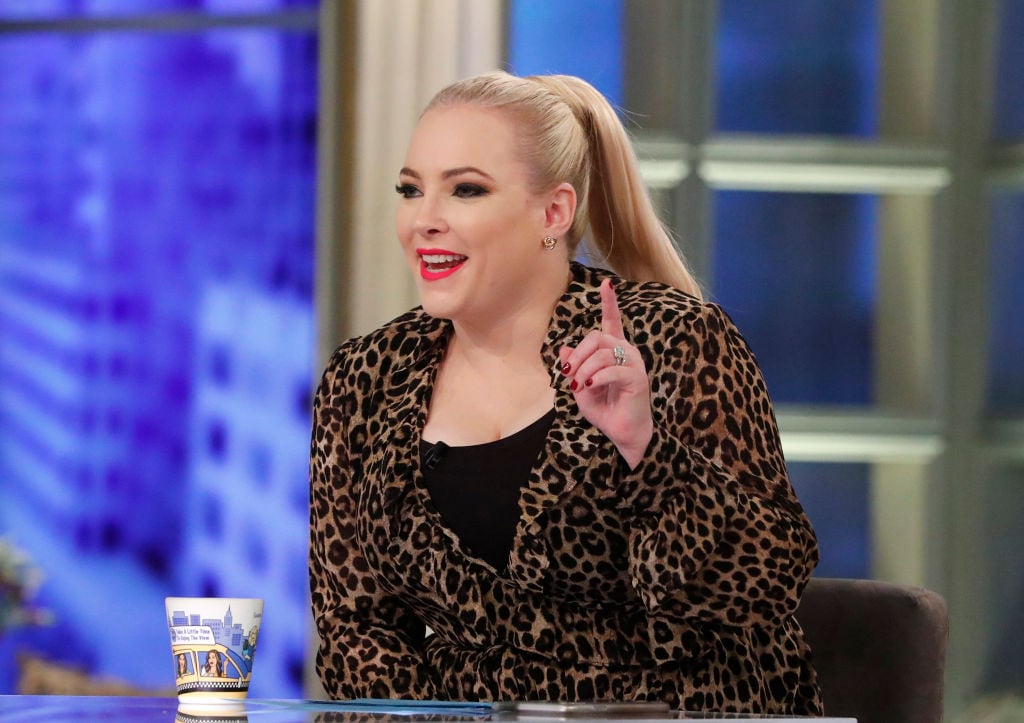 What Twitter is saying
As the ladies talked about political events, many of the fans opposed McCain's views. Viewers took to Twitter to ask for the Republican's contract not to be renewed by the network after this season. Time and time again, Ana Navarro's name comes up as her replacement.
"Meghan McCain's comments are so predictable," a viewer wrote. "Time to fire the Arizona Beer Princess and hire Ana Navarro full-time."
"I agree," another viewer replied. "I hope they don't renew her contract. If they don't get rid of her, I will have to record so I can skip over Meghan's bull sh**."
"Another season of Meghan McCain walking out on stage looking mean and angry, spreading her Fox Noise propaganda, reading talking points from her cell phone sent by her husband, screaming, and talking over the other co-hosts and snapping at the audience," a fan commented.
"Please give serious consideration to replacing that loud-mouthed, immature McCain with someone who is on par with the rest of the cast," another fan added. "She's a whack-a-doodle who makes me think twice or even three times about watching your show."
"Go away Meghan," a Twitter user said. "Please don't renew Meghan's contract."
Meghan McCain and her sparring partner Joy Behar
If there's a co-host that McCain constantly clashes with, that lady is Joy Behar. The comedian and the Republican pundit are usually at odds with each other as they fall on opposite sides of the political spectrum. Although many believe they do not have a good relationship off the set, they have proven everyone wrong.
"It really hurts my feelings!" McCain said in an interview with ET of feuding rumors with Behar. "It genuinely hurts my feelings because our dressing rooms are next door to each other and you and I have the same emotional reaction to things — sometimes in different ways — but we're both upset equally, the equal amount of the same things. And I wish people would give us a break, for real."
Behar added that she believes that McCain has helped her to be more moderate on certain issues.
"We're both becoming a little bit more, um, not moderate, but we've sort of become… Like, we're not so adamant about our positions," Behar said in the same interview. "Like today, I was talking about how, you know, I think a moderate needs to win the election to beat [President Donald] Trump. Originally, I would say I wanted Elizabeth Warren because she was new stuff and she was exciting. But I'm not sure that she could pull it off. So, now I'm in reality again and I think you have changed your positions a little bit, moderated them, modified."
The View airs weekdays at 11 a.m. ET and 10 a.m. PT/CT.