'The View' Returns to Studio Without an Audience After COVID-19 Surge: 'It's a Little Freaky'
The co-hosts of 'The View' return to the studio to dish on the latest 'Hot Topics' and Whoopi Goldberg couldn't help but express that it was 'a little freaky' doing the show.
The View started off 2022 social distancing amid the coronavirus (COVID-19) surge in cases due to the omicron variant. For two weeks, the co-hosts remotely broadcasted from their respective homes. Whoopi Goldberg had been out due to testing positive and Sara Haines only appeared on the Jan. 3 episode due to coming in close proximity to someone that had COVID-19. Ana Navarro would later announce she had tested positive for the virus but continued hosting the show from her home like the rest of the cast. Upon their return to the studio, the panelists talked about why they like doing the show in person and why "it's a little freaky."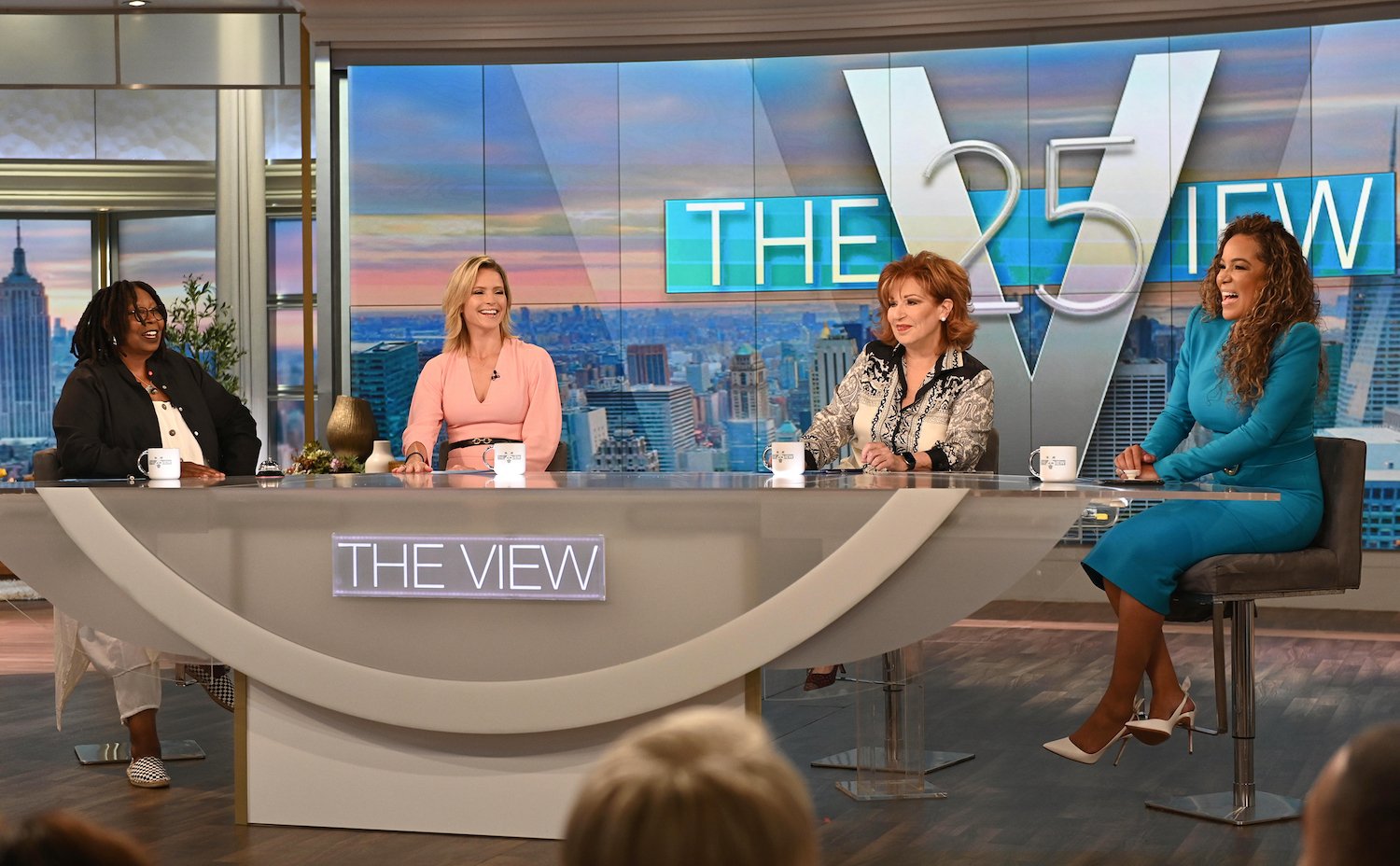 'The View' co-hosts talk about returning to the set
It was on Tuesday, Jan. 18 that the co-hosts of The View returned to in-person hosting after a surge in COVID-19 cases. The virus hit close to home this time around and to take precautions, the show was broadcasted remotely from the co-hosts' respective homes. At the top of the hour, the stars usually walk out to a big audience cheering them on but this time it was a little different. The ABC talk show went without an audience and Goldberg made note of that at the beginning of the broadcast.
"Yes, it was very odd. You heard the sound of one hand clapping," Goldberg noted. "We are here back in the studio it is bereft of most people. There are some people here because we couldn't do this by ourselves, it'd be too much work, but it's a little freaky. So if we seem a little stally that's what it is."
Joy Behar added that she liked being back at the table because there was a "delay" on the virtual broadcast that was making her "nuts."
"That delay, like when you say something and then by the time you hear me I'm not ready on the next topic. So I didn't like that. I feel a little uncomfortable being in the world right now with all of the craziness that's going on," the comedian added.
Whoopi Goldberg talked about her COVID-19 experience
Goldberg was notably missing when The View returned after the winter break as she was still recovering from COVID-19. The EGOT legend made an appearance on the show on Wednesday, Jan. 5 to talk about her experience with the virus.
"I left a couple of weeks ago just before the break because somebody I had been around tested positive for coronavirus," she explained. "I've been gone a long time, I feel. They have to test us and they sent people to test me. And they tested me and it was like, 'Oh, no, you're not coming back. We're not sending anybody to your house, you have corona.'"
All of this happened as the omicron variant became the dominant variant as it was highly transmissible. Goldberg said that there was not much she could do because "you can only do what you can do and whatever your body decides it's going to do is what you have to roll with."
The Sister Act star also acknowledged that being vaccinated helped keep her symptoms be easier adding, "It could have been much, much, much, much worse, I'm sure, and it wasn't. I'm really lucky and I'm really, really glad that everyone is now testing negative. I'm the only one left, who is still positive."