'The View': Sara Haines Plays 'Ask Me Anything' on Instagram Stories
Sara Haines reclaimed her seat on The View in 2020 as a regular panelist. Married to Max Shifrin since 2014, Haines and her husband have three kids under the age of 5. Always keeping it real with her fans, Haines recently took some questions from her followers on her Instagram Stories.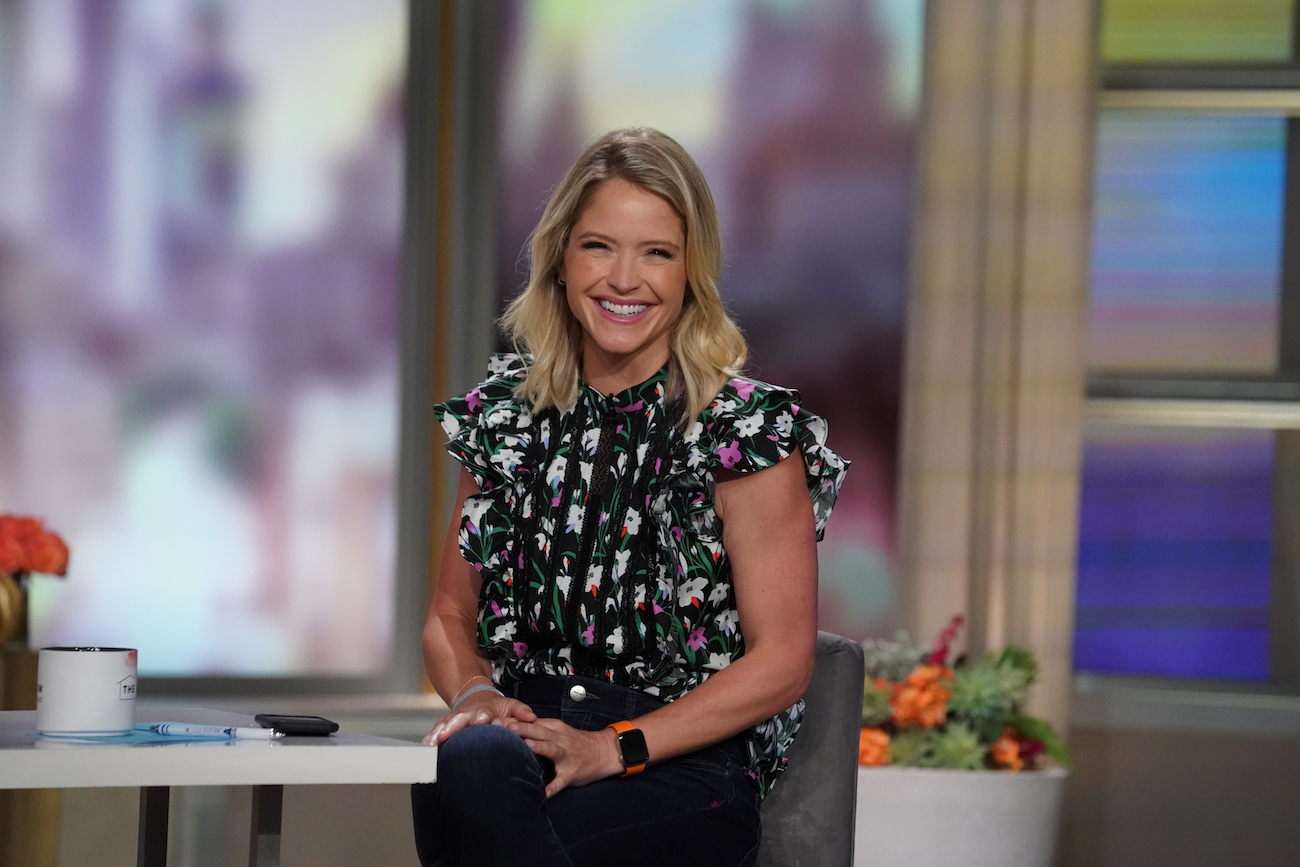 'The View' star Sara Haines is sticking with 3
Allowing her fans to "ask me anything" in an "are we there yet?" edition of questions, Haines responded to several inquiries from her followers. When one fan asked, " "More babies for you? Or is three enough LOL," Haines revealed, "I would love 10 more!!!! But 3 is all I can handle while being my best version for each of them ❤️❤️❤️"
With son Alec, 4, Sandra, 3, and Caleb, 20 months, Haines certainly has her hands full on the home front. The View co-host admitted to sometimes struggling with guilt for having to split time between her family and her job.
"Best and hardest part about being a working mom?" a follower posted, to which Haines responded, "Best part = feeling more energized and confident as a result of my work. Worst part = the guilt of time away from them."
Serving as host on the ABC primetime game show, The Chase, Haines revealed that her dream job would be guest hosting Saturday Night Live. When asked about upcoming shows or movies she's "looking forward to," Haines noted Coming to America 2 and season 2 of Bridgerton.
Sara Haines of 'The View' shares her 'favorite' qualities of her kids
Another fan asked Haines to name a favorite quality about each of her children. Haines had no problem sharing something special about them.
"Alec – his heart & empathy," she wrote. "Sandra – her inner light & joy. Caleb – his fearlessness w/his siblings and his face (it melts me)."
Haines has been very open about meeting her husband on a dating app. When a follower asked "Is it bad to feel embarrassed to tell people you met your boyfriend on an app?", Haines firmly encouraged the fan to "Own it… I didn't see it coming for my life either, but now it's MINE!!!!"
The View panelist wrote about her dating experience in a 2014 article for Brides.
"I really enjoyed the process," Haines revealed. "After a few weeks exploring New York's finest in this digital wonderland, Max messaged me, although I had already noticed his profile, so it's debatable who gets the finders fee on this one." 
'The View' co-host Sara Haines started her family later in life
Haines had her first child at 38 years old, and noted some benefits to starting a family at a later age.
"This is just what I know," she told Glamour in 2017. "You don't know the difference. I don't know how much more energy I had at 25. I also had 20 more pounds on me – I prefer my body now. So there's give-and-take. This is just how my life looks."
Juggling The View, The Chase, and a family of five, Haines is focused on the positives.
"Even with all the uncertainty and difficulties, I'm loving my life," Haines said. "And I'm excited to have my own people now."