'The View': Sara Haines Returned and Meghan McCain Finally Became Likeable to Fans
Sara Haines was back on The View on Friday filling in for Sunny Hostin. The latter suffered a loss in her family and took a bereavement leave. Haines returned to the "Hot Topics" table with her funny and cheery personality, never missing a beat. Meghan McCain was extra gleeful and that's something fans noticed at home. Is Haines the secret recipe for McCain to stop being so grouchy?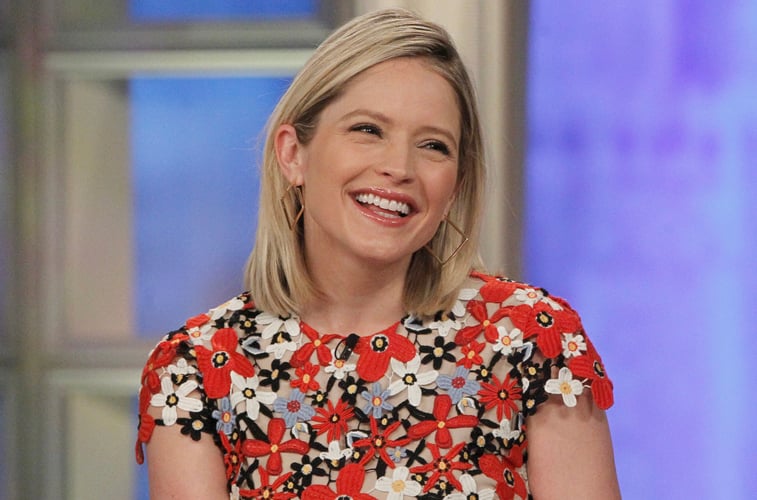 McCain's attitude has been questioned by viewers every day. The conservative co-host has been criticized for seemingly being angry all the time or not lighting up with Joy Behar's zingers. McCain was a lot more upbeat on Friday's show and fans were quick to react on social media.
"Sara Haines is great, she can even bring out the best of Meghan," a fan commented. "I think Meghan should relax and have some fun. It looks good on her."
"I did enjoy Sara Haines and Meghan McCain bonding today," a viewer tweeted.
"That was the happiest I have seen Meghan McCain," a Twitter user added.
"Today's show is a breath of fresh air. Seeing Meghan McCain and Sara Haines having a good time, laughing, and carrying on is just awesome. Whoopi and Joy are just sitting back and cracking me up," another fan said.
Meghan McCain doesn't want to be a cliché
McCain calls herself a "hardcore conservative" and wears her Republican hat proudly. Despite Donald Trump attacking her father, she puts her feelings to the side and applauds the POTUS for pushing the conservative agenda. McCain's political views get her into heated moments with her fellow co-hosts but she doesn't want to be seen as a cliché.
"It's weird for me because The View has a long history of 25 years and there's this inside the palace walls gossip and I just don't want to be like another cliché View-co-host that's bitter about their experience there," she said on Watch What Happens Live in January. "It's been an incredible experience so far and I'm not going anywhere, I'm still there. I'm a person and I have feelings and I'm just trying to do a good job."
The conservative co-host constantly dominates headlines because of the way she fights for her political views. This has often led to past co-hosts to leave unhappy. With rumblings that McCain causes drama in front and behind the cameras, she just wants all the rumors to stop.
The person that would make her leave 'The View'
Although McCain starred in a rough spat with Whoopi Goldberg, the Republican co-host has a lot of respect for her. In the same interview with Andy Cohen, she finally revealed how she felt after the on-air feud.
"It was rough," McCain said of the viral moment. "I will say that she was having a bad day and we talked about it that night and the next day. It's live TV and it's really stressful times for everyone. I adore her. She apologized off-air, she apologized on-air. We all f***-up on the show. I forgive her and I love her and I could not do the show… if she leaves, I go."
McCain said that if Goldberg were to leave the daytime talk show, she would leave along with her.
"Whoopi is the anchor of the show and my life there," McCain added. "She always picks us up when we're down. If she jumps, I jump. Whoopi is… I adore her and I need her as the moderator."
The View airs weekdays at 11 a.m. ET and 10 a.m. CT/PT.