'The View': Meghan McCain Shares Funny Meme About Pregnancy
Meghan McCain from The View is known as the controversial conservative on the daytime talk show. However, for those that follow her on social media, know that she has a wicked sense of humor. Although it doesn't come across too much on the ABC program, her quips on Instagram are hilarious.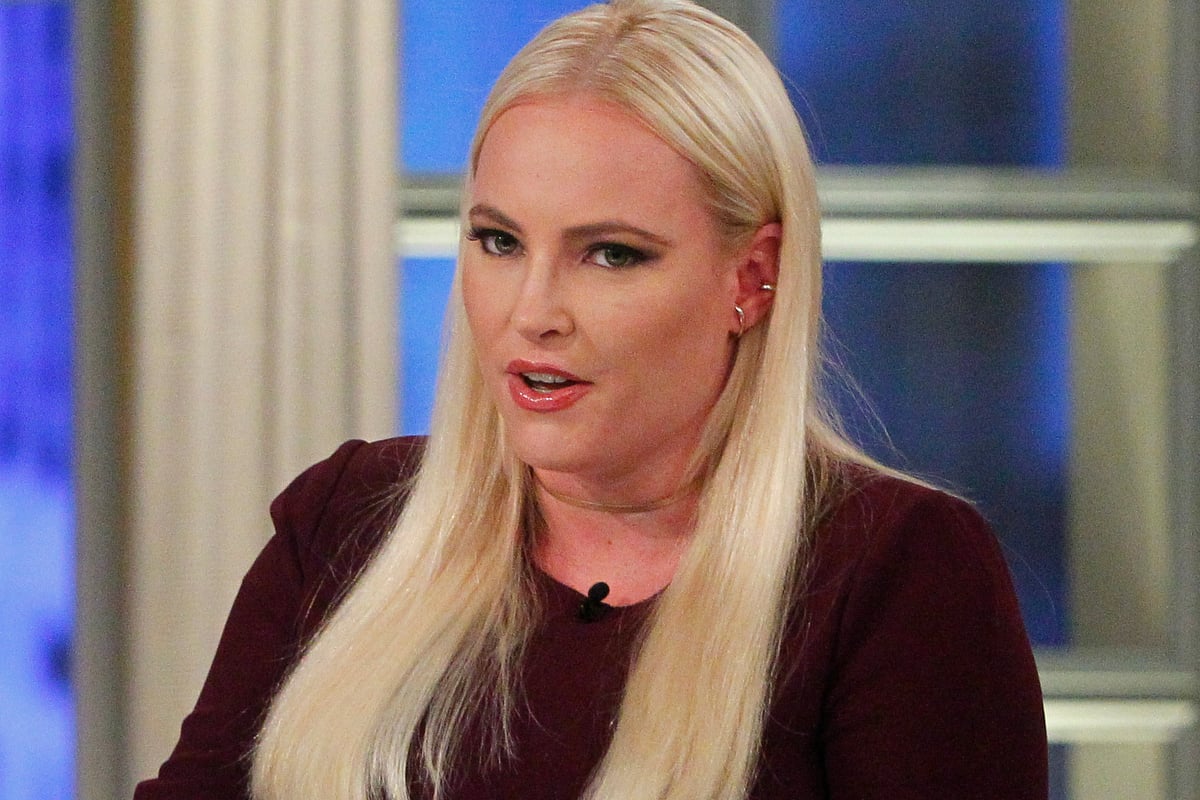 The Republican pundit is currently expecting her first baby but has remained coy about her road to motherhood. McCain has shared glimpses of insight into her pregnancy and she recently shared a meme that sums it up entirely.
McCain posted to her Instagram Stories a quote that many believe is a reflection of what she is feeling at the moment.
"For the next pregnancy, I've decided I want to be the dad," the quote credited to @ellahairah read.
With only a few more weeks until McCain delivers her baby, she might feel exhausted about the gestational period and ready to give birth.
Why has Meghan McCain not talked about her pregnancy?
McCain grew up in the public eye due to her father's work in politics. She has especially had a hard time due to her conservative views and receives major flack on social media. With all of the attention surrounding her, she and her husband made the decision to not give too many details about their baby to respect their privacy.
"Ben and I have made the conscious decision to guard our (growing) families' privacy as much as is possible," McCain posted on Instagram. "I believe children have a right to privacy and hope you will all understand as we navigate this as much as possible going forward without sacrificing our comfort or safety."
The irony is not lost on McCain as traditionally morning co-host's always share details about their personal lives.
"I know this is an unorthodox choice for a talk show host who is on TV five days a week – but I've always lived by the beat of my own drum," she continued. "Thank you for the continued kind words, support and prayers regarding my pregnancy from so many of you who are nothing but kind. It has meant a lot during this crazy time."
Meghan McCain calls out the double standard
Despite McCain's conservative nature, she has progressive thoughts especially when it comes to the roles of men and women in society. The political commentator feels there's a double standard about pregnant woman. In her case, she has been asked repeated if she would be returning to The View once she delivers her baby.
"Super jealous no one is grilling my husband if he plans on continuing to work after our child is born," McCain tweeted.
When she made an appearance on Watch What Happens Live, Andy Cohen read a fan question asking if she was returning to the talk show.
"Why does everyone ask me if I'm getting fired or quitting every 20 seconds?" she said on the Bravo late-night show. "No other host has to deal with this BS. Yes, I'm coming back. It's an election cycle."
The View and McCain are expected to return in September to ABC.