'The View' Star Meghan McCain Claps Back at Donald Trump For His Comment on Nicolle Wallace: 'You Don't Have ANYTHING Better To Do'
Meghan McCain of 'The View' took President Donald Trump to task regarding his recent tweet.
Meghan McCain of The View has no problem speaking her mind, especially when it comes to politics. With a recent article discussing a former co-host's termination, McCain promptly responded to President Donald Trump when he weighed in on the topic via Twitter.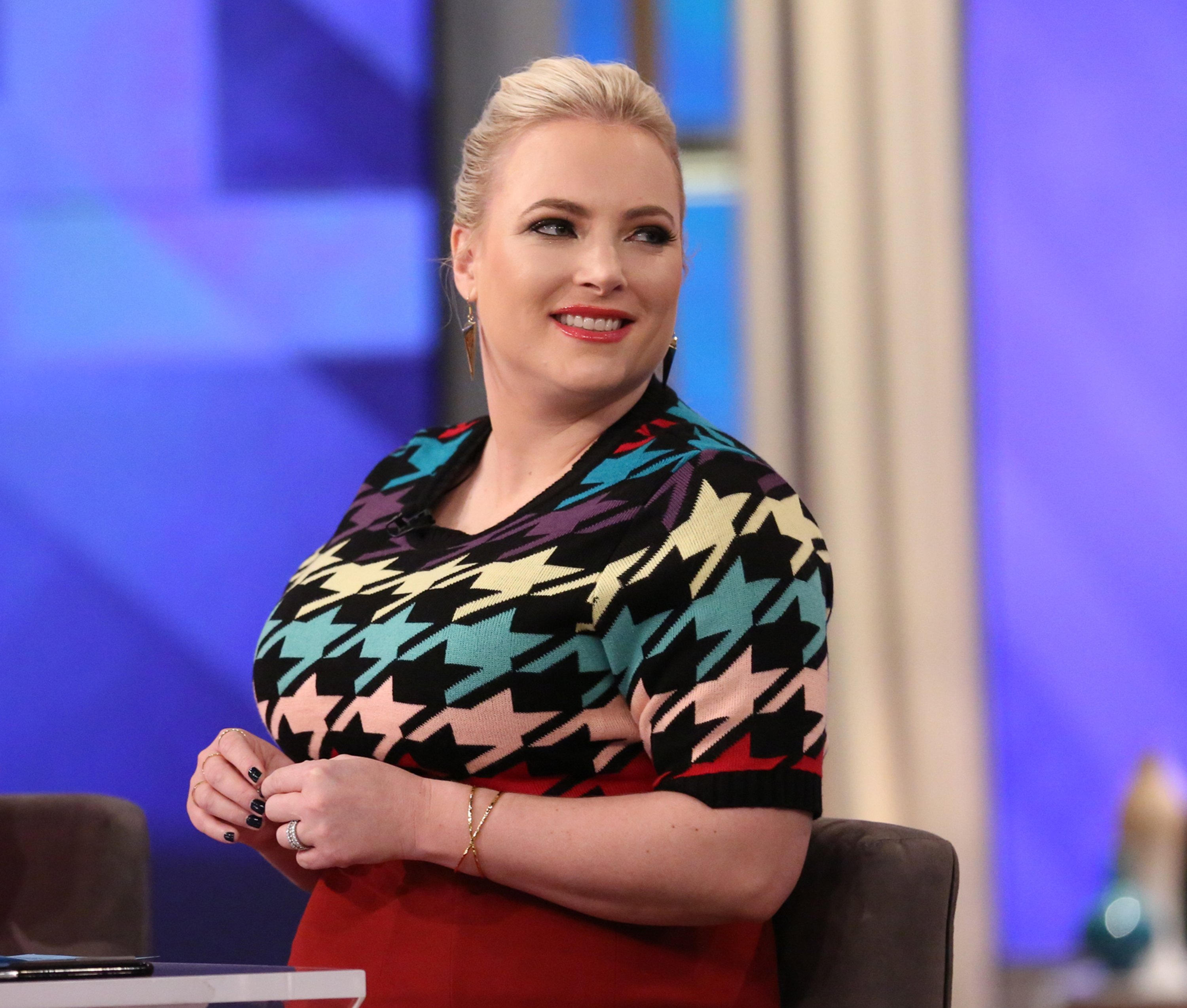 A new panel on 'The View'
After firing co-hosts Sherri Shepherd and Jenny McCarthy in 2014, ABC hired two unlikely replacements to join Whoopi Goldberg and Rosie O'Donnell for season 18 – actress Rosie Perez and Nicolle Wallace, who served as former communications chief for George W. Bush. Wallace planned on bringing some of her experience in politics and global issues to the table.
"The day I got the job, it was expressed to me by [Disney/ABC Television Group president] Ben Sherwood that he wanted to make it a place where all the candidates for president had to stop," Wallace told Variety in 2015. "I took that assignment to heart and tried to have the kind of political discussions that, while sharp and critical at times, were also fair."
The MSNBC anchor revealed she wasn't personally told that her contract wasn't being renewed. Wallace found out in a newspaper article that she wouldn't be returning to The View for season 19.
"I had never had one note from anybody inside the entire organization during the entire season. No one said a word to me," Wallace recalled. "Maybe I should have seen it coming. Not after a single show, a single Hot Topic or a single interview. It was like being invisible. But not in an unpleasant way."
Nicolle Wallace's recent comments
In an interview with the Los Angeles Times, Wallace reflected on her time at The View. While she emphasized she "loved" being on the show, Wallace compared her dismissal to a break up.
"Being fired from a TV show where you think you're kind of baring your soul feels personal because it is. It's like being broken up with," Wallace said in August 2020. "Because I never worked in entertainment I think what I didn't understand is: It really was a casting, and it was a casting they didn't like."
Now on MSNBC, Wallace was originally hired as the resident Republican for The View but has since been seen as drifting to the left. McCain credits her own longevity on the show since debuting in 2017 to her strong conservative stance in contrast to former co-hosts.
"I was born in this environment," McCain told Ramin Setoodeh for his book Ladies Who Punch: The Explosive Inside Story of The View. "I think there were a lot of people they hired that are in the mushy middle, or they are Republicans who are ashamed of being Republicans – or they are intimidated. Nicole Wallace switched parties … Candace Cameron was a social conservative."
Twitter volley re: 'The View'
When L.A. Times reporter Stephen Battaglio tweeted his interview with Wallace, President Trump decided to share his opinion on the former co-host's firing with one of his infamous tweets.
"She was fired because she was boring and never had what it took," the president wrote of Wallace. "Perhaps that has proven to be a mistake!"
McCain had no problem stepping in to remind the Commander in Chief to reconsider his present priorities.
"You don't have ANYTHING better to do than gossip about @TheView?!" McCain clapped back on Twitter.
With the 2020 election around the corner, Twitter followers are sure to see plenty of banter in the upcoming months.