'The View' Star Meghan McCain Claps Back at Suggestion Megyn Kelly Is 'Vying' for Her Spot on Twitter
Meghan McCain is the resident conservative on The View. The political analyst is often found at odds with her co-hosts as they share opposite viewpoints. Debating the latest "Hot Topics" is what the ABC show is known for but sometimes things become so controversial they start a social media conversation. McCain frequently trends on Twitter as clips of the show go viral. However, John McCain's daughter is not the only conservative voice that trends as Megyn Kelly sparks discussion as well.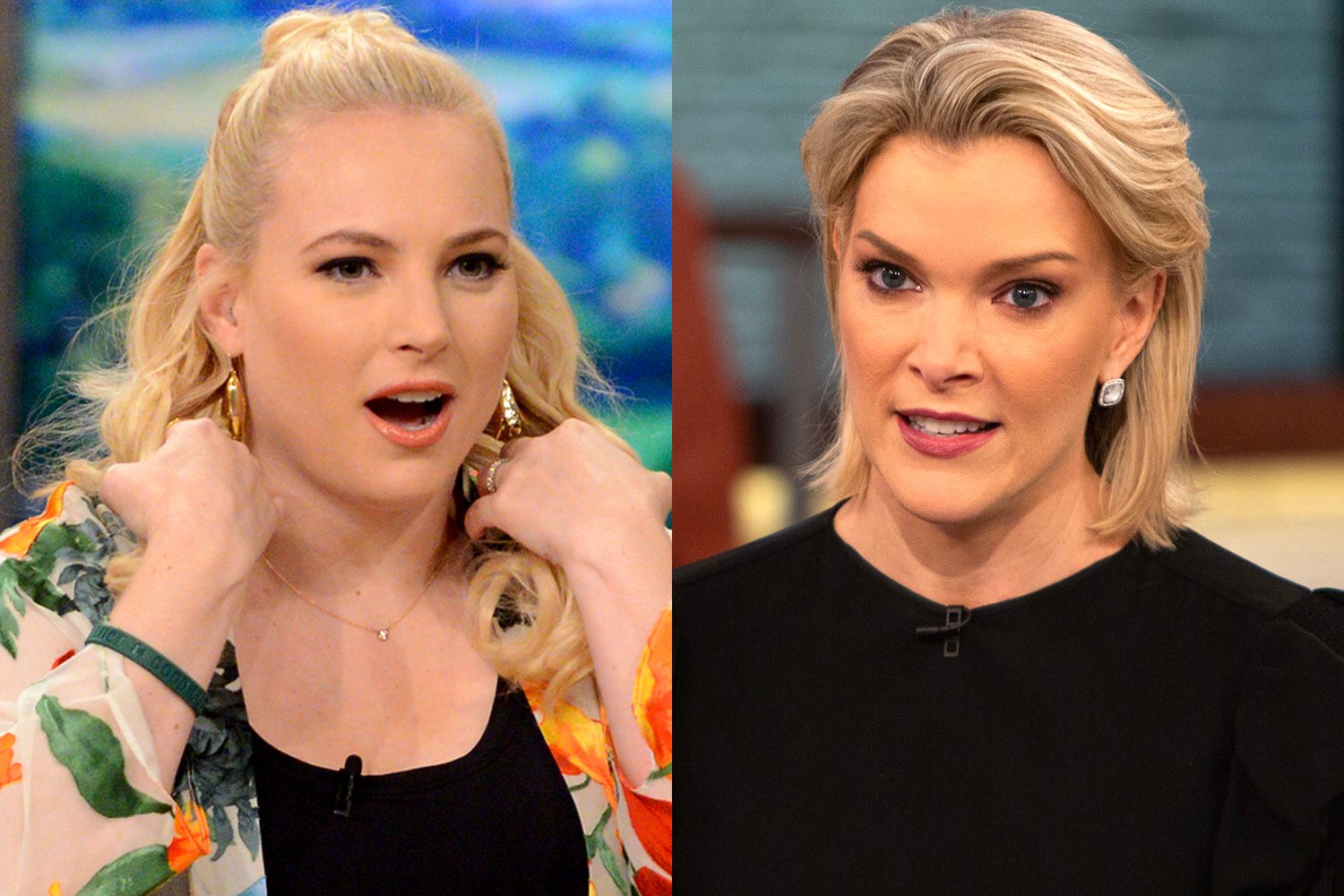 Why did Megyn Kelly start trending?
Although Kelly is not on a national television show like McCain, she often finds herself a trending topic on Twitter with comments she makes on the digital platform. The former Fox News host loves to interact with her followers on social media by providing her take on the news.
NBC News, Kelly's former employer who fired her after defending blackface, tweeted out a story about Pete Buttigieg. The news organization celebrated that the former Democrat presidential hopeful was the "first openly gay person to be confirmed as a Cabinet secretary."
However, Kelly pointed out that the peacock network was "fake news" as Richard Grenell was actually the first to break that barrier in the Trump administration.
NBC clarified their tweet by saying, "Under Pres. Trump, Richard Grenell served as acting director of national intelligence and is openly gay, but did not face confirmation as an acting director."
Meghan McCain enters the conversation
Around the same time that Kelly's mentions made her a trending topic on Twitter, a verified Twitter user mentioned the aforementioned and McCain. The person who has bylines on the publication founded by McCain's husband said, "Megyn Kelly now vying for Meghan McCain's spot in trending on Twitter for saying normal, obvious things that aren't out of place in at least 80% of American dinner tables."
McCain found this to be quoted and retweeted clapping back, "Twitter [clap emoji] isn't [clap emoji] real [clap emoji] life!"
Many fans of McCain misread the original tweet and they were under the impression the original tweeter said Kelly wanted McCain's spot on The View. However, the tweet McCain retweeted is talking about McCain's residency as a trending topic on Twitter.
Joy Behar didn't miss Meghan McCain
In the first major viral moment of The View in 2021, the ladies were discussing where each political party stood. Joy Behar said that the Republican party was in "much more trouble" than the Democratic Party which made McCain jump.
"Are you kidding me?" McCain interrupted Behar and going on a rant dismissing the latter.
Behar tried to get the word back but it was difficult as McCain continued her rant. However, when she did stop, she teased the comedian saying she had missed her.
"Joy you missed me so much when I was on maternity leave. You missed fighting with me," McCain was heard saying.
However, the sarcasm did not translate well over the Zoom call and Behar fired back adding, "I did not. I did not miss you. Zero."
Behar's response took McCain aback to which she said, "You know what? That's so nasty," McCain said after Behar's zing. "That's like so nasty, I was teasing. Like really? That is so rude."
The moment was one of the most-watched on social media as it was the first major feud as McCain returned from maternity leave. The View airs weekday mornings at 11 a.m. ET and 10 a.m. PT/CT on ABC.