'The View' Star Meghan McCain Posts Birthday Tribute To Her Husband: 'There Is Nothing Sexier Than Watching You Become a Father'
Meghan McCain is scheduled to return to The View on January 4. On maternity leave since welcoming her first child, Liberty Sage, in September with husband Ben Domenech, McCain has clearly been enjoying life with her spouse and baby daughter. 
The conservative co-host penned a special birthday message to Domenech on Instagram, revealing how he has taken quite nicely to fatherhood.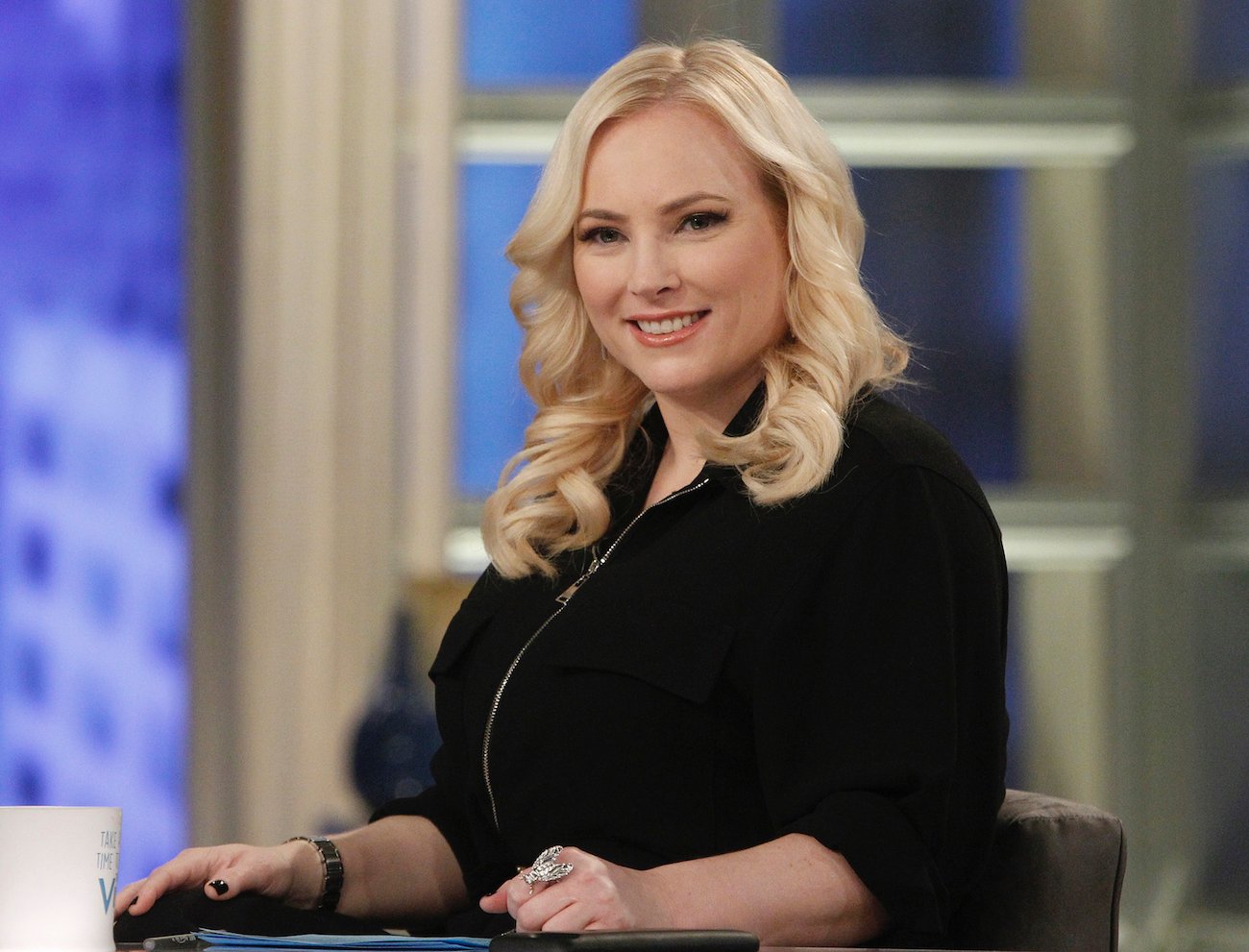 Ben Domenech rings in 2021 on his birthday
With Domenech's 39th birthday falling on January 1, McCain and her husband have two reasons to celebrate when ringing in 2021. The View star reflected on the uniquely eventful past year on social media, calling out the two most important people in her life.
"Today is the last day of 2020 and tomorrow is the love of my life's birthday," McCain wrote on New Year's Eve. "I don't know what I would do without you Ben. You and Liberty are the best things that have ever happened to me. This year has brought us even closer together (which I didn't think was possible)."
Co-founder of the conservative online magazine The Federalist, Domenech shares the same political views as his wife. McCain noted her husband's tenacity and willingness to publicly confront the issues that have made headlines over the past year.
RELATED: 'The View:' Meghan McCain's 'Biggest Fear' About Returning to the Studio May Surprise Viewers
"You have the most brilliant political mind and were way ahead of the curve on what so many Americans were feeling this year and had the guts to call it out before anyone else would," The View co-host posted on Instagram. "I am constantly in awe of your instincts, grit, courage and the voice you give to the underrepresented in the country."
Fatherhood looks good on Ben Domenech
McCain openly shared her affection for Domenech in her post, giving him accolades for taking on his parenting role with such heartfelt commitment.
"You are the most loving, supportive, nurturing husband I could dream of and my constant teammate and partner no matter what chaos is thrown at us," McCain shared. "There is nothing sexier than watching you become a father. I love the way Liberty responds to your voice – it's like you have a secret language you speak to one another."
Apparently, The View star already has plans for her golden years with Domenech. Commenting on their future together, McCain signed off on her post with a birthday wish and some clarification on a home accessory in the photo.
"Thank you for keeping both of our hearts wild and never dulling the flame," she wrote. "I know someday we will leave for the mountains together old, grey and feral and never return. Until then, happy early birthday baby. ♥️🗽(that's my leopard blanket not his)."
'Ben is my rock'
McCain previously revealed that she had never given much thought to walking down the aisle until she met Domenech.
"I was like 'If I don't get married, I'm cool,'" she said in 2019 on The View's online segment "Ask Me Anything." "Like, marriage seems kind of like prison… I don't know if I want to do it."
RELATED: 'The View' Star Meghan McCain Describes Meeting Her Adopted Sister Bridget for the First Time
The View star credited her husband for giving her a new outlook on tying the knot.
"Honestly, Ben is my rock and he is amazing and he's made me so much smarter, tougher, stronger, he's opened my heart," McCain raved of her husband. "He's the only man I ever met that didn't want to change me."