'The View' Star Meghan McCain Remembers Her Father in a Series of Personal Tweets
Meghan McCain of The View marked the two-year anniversary of the death of her father, Senator John McCain, with some very personal pics and posts on social media. Sharing images and video, the television personality paid tribute to her dad's love, humor, and dedication.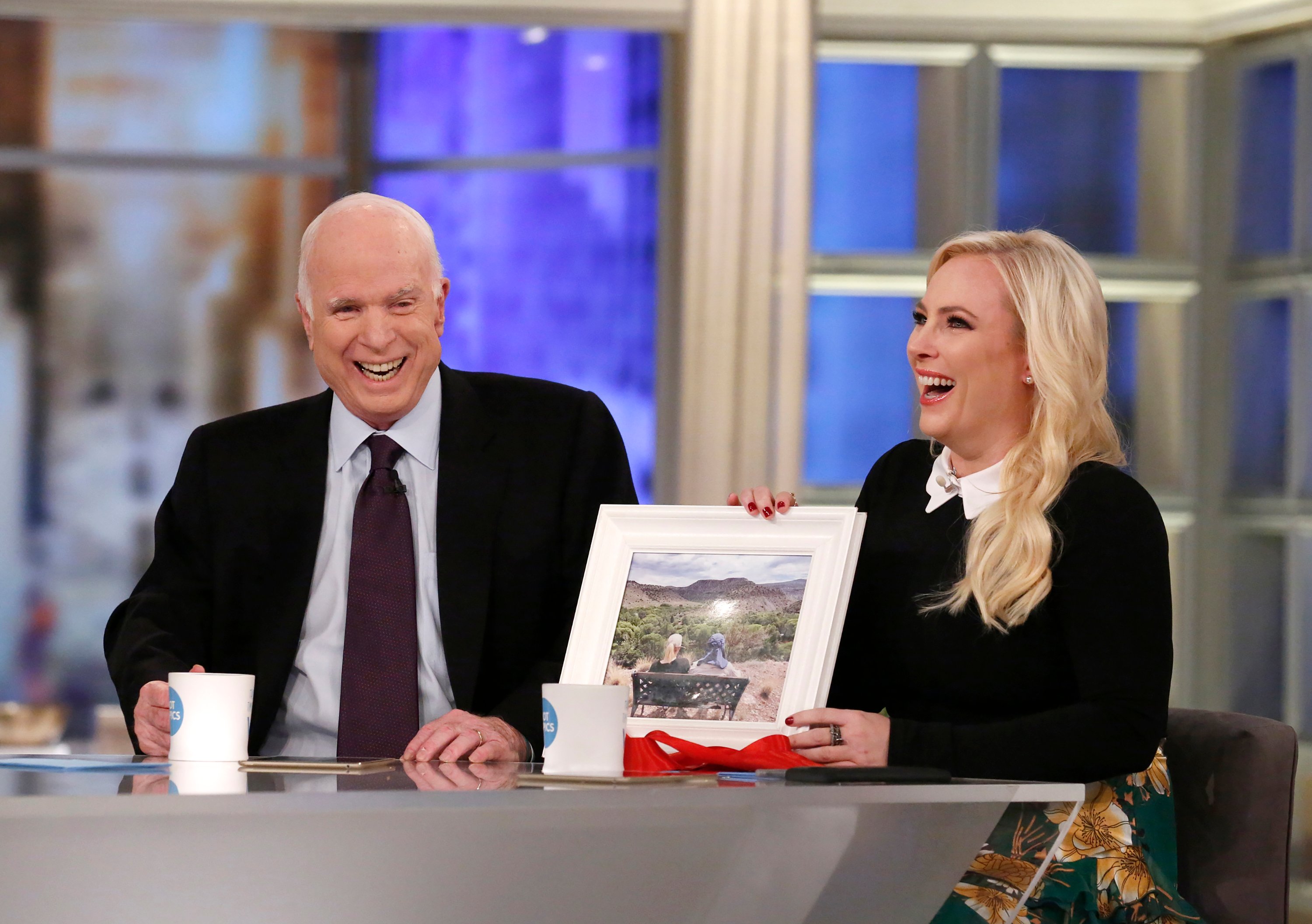 Meghan McCain's statement upon her father's passing
Senator McCain died on August 25, 2018 from brain cancer. The View star released a very personal statement shortly following his passing.
"I love you forever—my beloved father," McCain wrote on Twitter the day the senator died, according to Newsweek. "I was with my father at his end, as he was with me at my beginning. In the thirty-three years we shared together, he raised me, taught me, corrected me, comforted me, encouraged me, and supported me in all things."
McCain expressed her sadness at the loss of the war hero and wrote of how she was finding solace through the pain.
"My father is gone, and I miss him as only an adoring daughter can," McCain shared. "But in this loss, and in this sorrow, I take comfort in this: John McCain, hero of the republic and to his little girl, wakes today to something more glorious than anything on this earth."
'The View' star shares memories on Twitter
In a personal series of tweets, McCain admitted to her followers that the second anniversary of her father's death was tough. The talk show co-host decided to celebrate the senator's life in pictures and video to bring some joy, starting with his grilling expertise.
"Today is harder than I thought it would be… So here are few memories of my Dad that I hope make all of us smile," she tweeted. "1. This was one time when I asked for a BLT for lunch and he decided to cook 100lbs of bacon. He loved to grill and cook and it was never healthy, ever."
She continued to post on her father's cooking skills, following up her bacon video with footage of Senator McCain perfecting some ribs on the grill. The View co-host also posted a pic of herself with her dad in a tuxedo, revealing that he never was a fan of the fancy attire.
"He absolutely hated wearing a tuxedo more than maybe anything," McCain captioned of her dad. "I was trying to make him laugh in this photo."
'He loved being a dad'
The conservative co-host included a pic of her dad with his beloved dog Burma, and a vintage photo of the senator with his wife Cindy and their kids. "He loved being a dad," McCain wrote next to the image.
Posting a screen shot of the two on FaceTime, McCain revealed she spoke with her father on a daily basis and was still mourning his absence. She thanked her followers for allowing her to express her grief.
"We talked a few times a day and I miss his laugh and dark sense of humor the most," she wrote. "Grief doesn't get easier but in my experience the pain does get quieter in time. I still wake up every day missing him. Thank you for letting me share with you. He also loved ⁦@Twitter⁩."
Expecting her first child with husband Ben Domenech, McCain concluded the series of tweets with a simple message to her dad, saying, "I hope my child is just like you."