'The View' Star Meghan McCain Reveals 'One of the Best Parts' of Being Married to Her Husband
Meghan McCain of The View continues to appear on the show from home due to the coronavirus crisis. Expecting her first child with husband Ben Domenech, McCain has never been shy of singing her husband's praises.
The television personality recently took to Instagram to share another benefit of having Domenech as her spouse.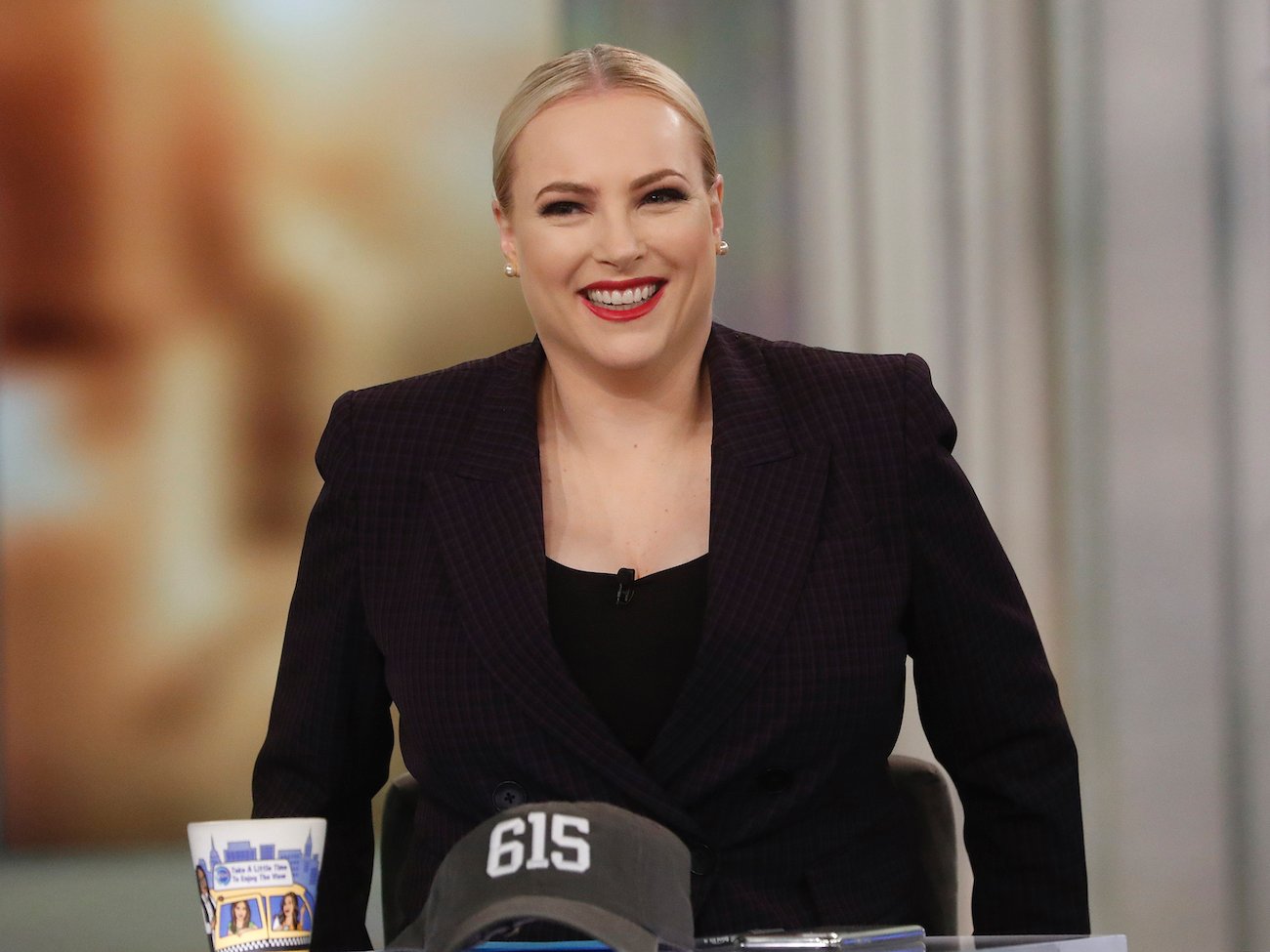 'The View' co-host calls her husband her 'rock'
In April 2019,  McCain and former View co-host Abby Huntsman took on some questions from fans in the show's online segment "Ask Me Anything." When the topic turned to dating and marriage, McCain revealed she had never been in a hurry to walk down the aisle.
"I waited. I was like 'If I don't get married, I'm cool,'" The View star shared. "Like, marriage seems kind of like prison … I don't know if I want to do it."
McCain changed her tune when she met Domenech, co-founder and publisher of The Federalist. The conservative co-host has frequently spoken on Domenech's support during the terminal illness and death of her father, the late Senator John McCain, which solidified their bond.
RELATED: 'The View's' Meghan McCain Shares the Story of Her Husband's Unique Proposal
"Honestly, Ben is my rock and he is amazing and he's made me so much smarter, tougher, stronger, he's opened my heart," McCain told Huntsman in the clip. "He's the only man I ever met that didn't want to change me."
Meghan McCain gives props to her hubby on Instagram
The talk show co-host recently posted a throwback pic of herself with Domenech, recalling when they could enjoy indoor dining pre-COVID-19.
"#TBT to when we could still go out to dinner," she captioned the photo, adding, "We're so lucky, Ben."
Using some humor to note some changes that accompany pregnancy, McCain praised her husband for helping her through such an unprecedented time.
RELATED: 'The View:' Who is Meghan McCain's Husband?
"Thank you for taking such wonderful care of my bloated, knocked up, swollen, pandemic navigating self," she wrote. "I don't know what I would do these days without such a strong, loving partner."
Sister-in-law shout out from Meghan McCain
Turns out marrying into Domenech's family comes with its own set of perks. Though she already has seven siblings, McCain is clearly grateful to have gained another sister when she tied the knot.
"Happy, happy, happy birthday @ehdomenech!!! I won the sister in law lottery with you," The View star captioned a pic of herself with Emily Domenech. "One of the best parts of being married to Ben is getting you as a sister. You are the kindest, smartest, savviest, most driven and beautiful person (inside and out) I know."
Following in the same political family footsteps, Emily is listed on LinkedIn as the Senior Policy Advisor at Office of the Republican Leader. From McCain's post, it's evident she shares a close relationship with her sister-in-law.
RELATED: 'The View:' Meghan McCain Shares Something People Don't Know About Her in 'Rapid Fire Questions' Segment
"There is no one I would rather drink champagne with, talk about poll numbers/politics or watch the housewives," McCain revealed. "I am so grateful for you and don't know what I would do without you. Love you so much."
Emily also serves as a contributing writer for The Federalist.