'The View' Star Meghan McCain Shares How She Met Bestie Clay Aiken
Meghan McCain of 'The View' reveals how she and former 'American Idol' star Clay Aiken became BFFs.
Meghan McCain of The View often speaks of significant people in her life. Frequently mentioning her father, the late Senator John McCain, and her husband Ben Domenech, the conservative co-host will also drop in brief references of her friendship with former American Idol star Clay Aiken.
The View panelist previously revealed in one of the show's online segments how the two became BFFs, adding that Aiken has a surprising area of expertise.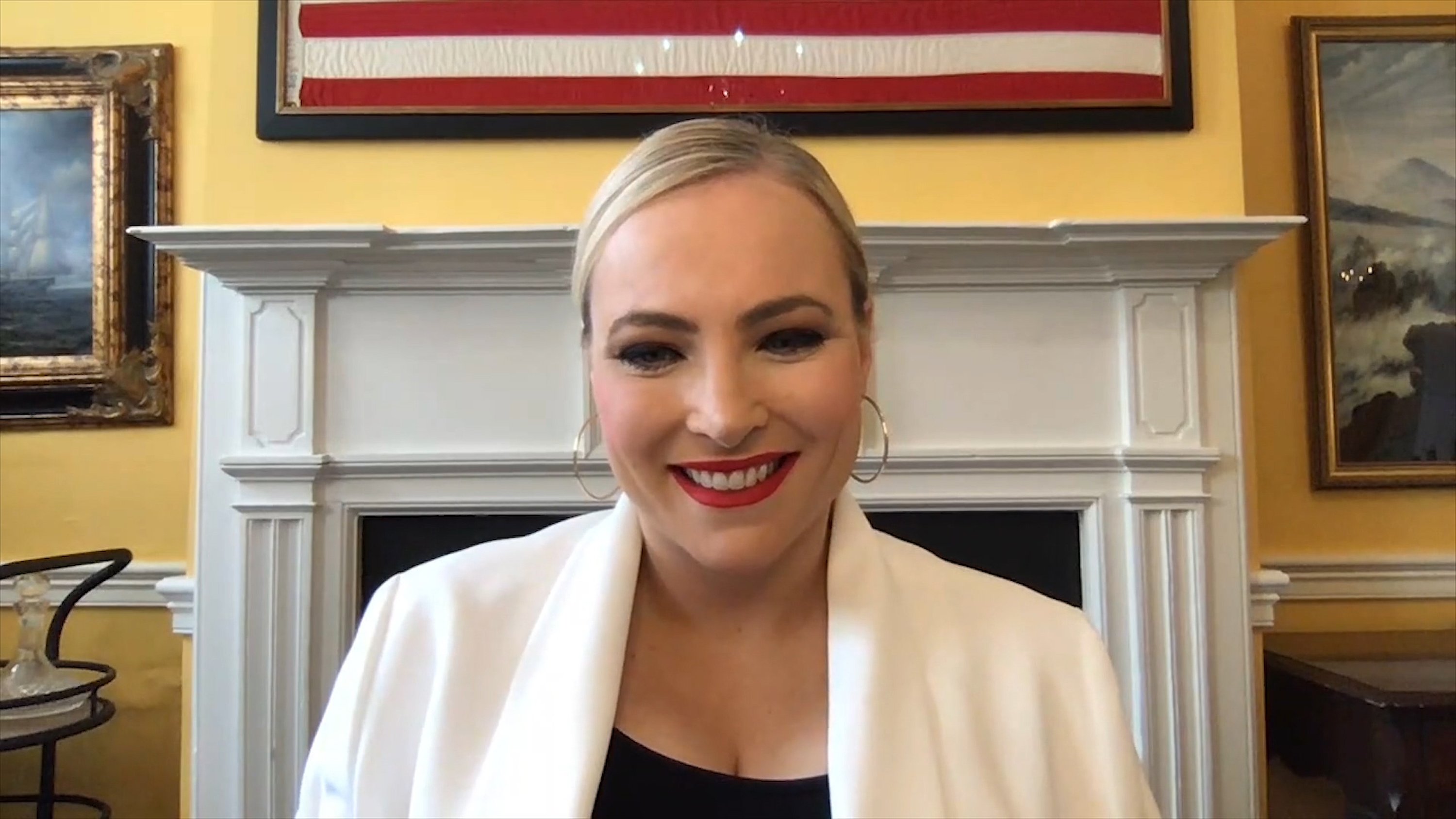 From 'American Idol' to 'The Apprentice'
Aiken rose to fame in 2003 during his run on season two of American Idol. According to Billboard, the North Carolina native earned first runner-up, losing the title to Ruben Studdard by less than 135,000 votes in a total of 24 million cast. His debut album Measure of a Man in 2003 achieved certified platinum status largely in part to his hit single "Invisible."
Aiken also took on Broadway in the 2005 play Monty Python's Spamalot. The former reality star earned some more TV credits, appearing on shows including The Office and Law & Order: Special Victims Unit.
Competing in The Celebrity Apprentice in season 12, Aiken ironically came in second again to Arsenio Hall. McCain had been offered a spot on the show at one point but due to her distaste for the program, she declined. The View panelist took the high road on her comments regarding the competition since her pal was one of its stars.
"I thought it was a dumb show," McCain said, according to People. "No offense. My dear close friend Clay Aiken came in second, so I shouldn't talk too much s— about it."
The singer tried his hand at politics in 2014, making an unsuccessful run for Congress from North Carolina in the midterm elections.
Meghan McCain praises Clay Aiken
McCain has often dropped Aiken's name expressing that he definitely holds a special place in her heart. The View star even had the southern crooner play a pivotal role in her wedding in November 2017.
"I pulled Clay Aiken out of retirement to sing and got my dad to cry,"  McCain revealed, according to People.
During one of the panel's table talks on The View, McCain shared how Aiken gave her support during a nerve-wracking physician visit.
"I actually had to go to the doctor and I got a mammogram and a sonogram. I'm completely fine – 100%. but I was very nervous about going and he came with me into the doctor's office," McCain said of Aiken, adding that the nurse was a bit starstruck by the American Idol star. "The nurse, she was like, 'Is that Clay Aiken out there?' I was like 'He's very friendly, say hi.'"
The ABC co-host expressed her gratitude for Aiken's friendship. "He's been such an incredible friend to me for so long and I think people that go with you to things like that scary doctor's appointment, I think that's a real friend," McCain explained.
'The View' star partners with 'American Idol' runner-up
In The View's online segment "Ask Me Anything," McCain is asked how she and Aiken became besties.
"Clay Aiken and I became friends like eight or nine years ago," she said in 2018. "People were trying to put us together to do a project together or work on a show together."
The talk show star revealed a quality about Aiken that most people may not be aware of, though it makes perfect sense in what initially bonded the two.
"He's really, really, really, really good at political analysis," McCain emphasized of The Apprentice contestant. "I know that sounds weird."
The pair remain BFFs to this day.