'The View' Star Whoopi Goldberg Says Her Character In Stephen King's 'The Stand' Is Just Like Her Talk Show — Here's Why
Whoopi Goldberg used to be in everything in the '80s and '90s. She's slowed down a bit on her movie and television roles since joining The View as a host. Goldberg still acts in movies like Nobody's Fool and appearances on Blue Bloods. She also fit in a role in the CBS All Access miniseries The Stand.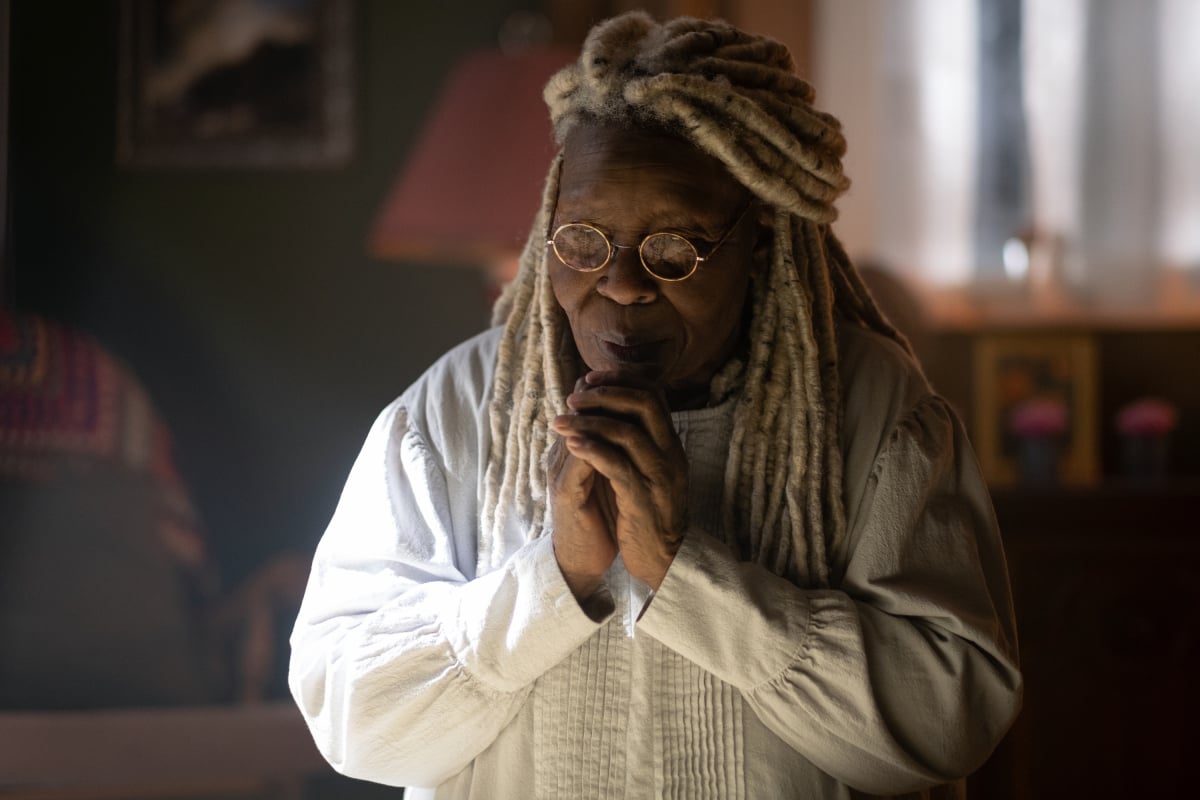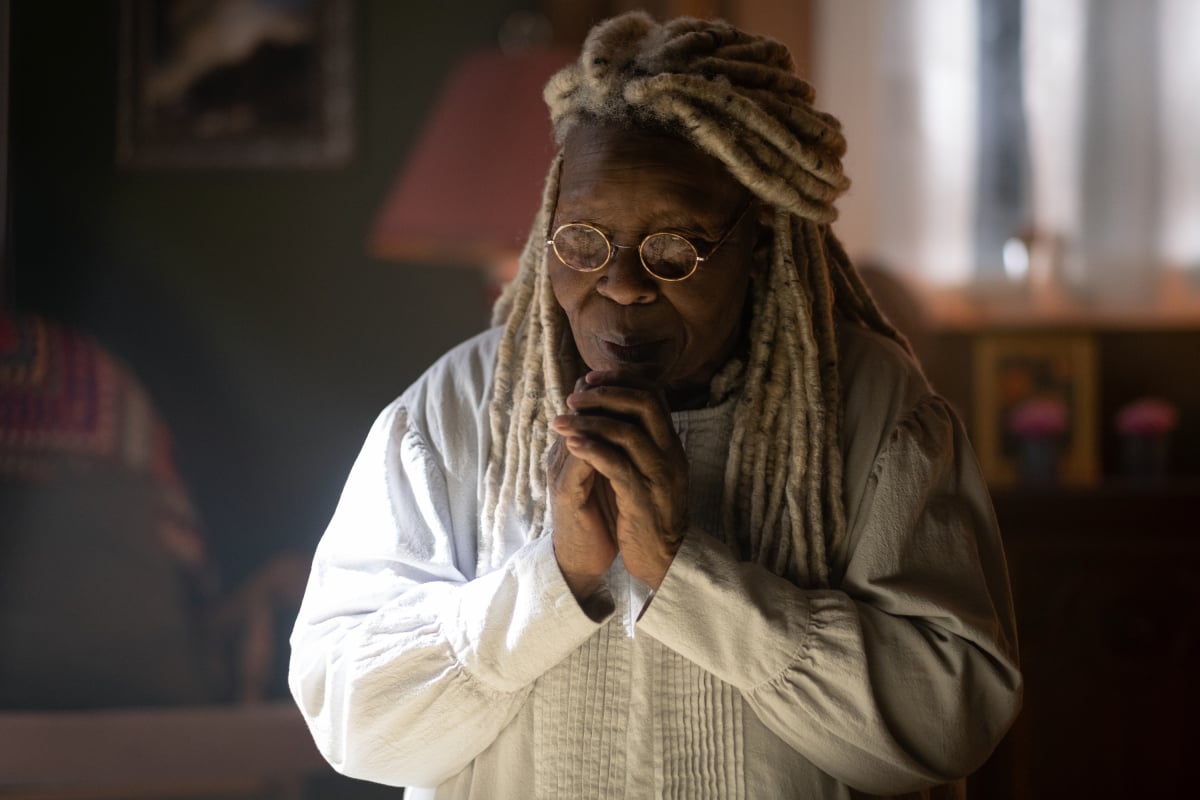 Goldberg said her role in The Stand is not all that different than her role on The View, which is a little surprising considering The Stand is a Stephen King story. Goldberg was on a Television Critics Association panel for The Stand on Dec. 3 explaining the similarities. The Stand premieres Dec. 17 on CBS All Access.
Whoopi Goldberg in 'The Stand'
In Stephen King's epic novel, a virus wipes out most of humanity. Those who survive see visions of Mother Abigail (Goldberg) gathering them in Boulder. It will be up to them to make a stand against Randall Flagg (Alexander Skarsgaard).
Whoopi Goldberg on 'The Stand' and 'The View'
Perhaps as host of The View, Goldberg wrangles the talent and the other co-hosts. Mother Abigail is doing that with much higher stakes. Goldberg does mention the dated trope of the "Magical Negro." Spike Lee coined the term for the Black character in a movie who teaches all the White characters.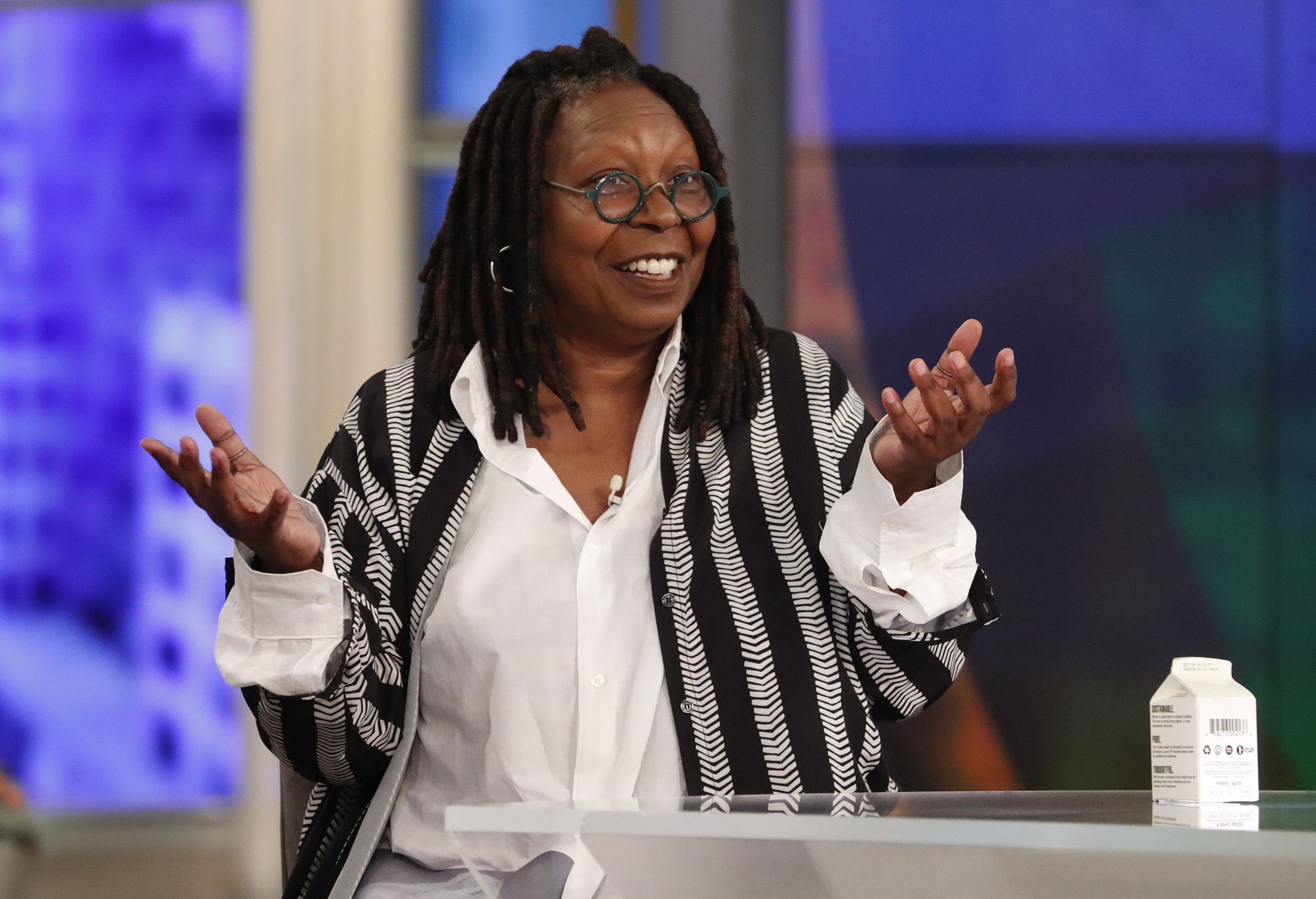 "I'm riding what Stephen wrote for me," Goldberg said. "She is the representation of what is supposed to be the light and of course when you are human, you are flawed and so she is probably not as Magic Negro as she was maybe 30-40 years ago. I think she's a little more of a person who is trying to get a whole bunch of people to do some things that maybe they don't believe in, they're not sure, you know it's basically I'm doing The View."
Playing Mother Abigail
Ruby Dee played Mother Abigail in the 1994 miniseries adaptation of The Stand. Mother Abigail is still a 108 year old prophet, which was juicy material for Goldberg. Playing 43 years older didn't phase her either.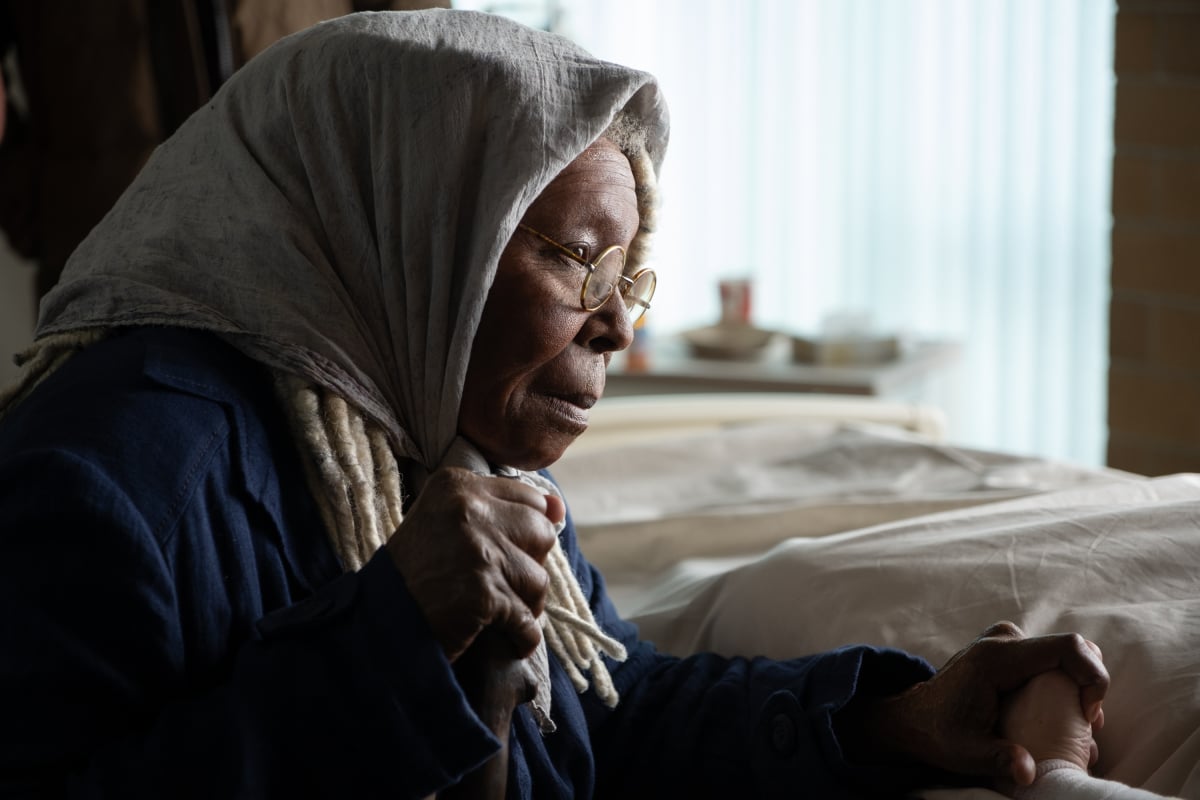 "She's flawed so that makes her more interesting to me," Goldberg said. "Listen, it's all in the in the lineage. I myself am 108 and my skin looks amazing because I have the genes. That's the key. Also, she's got a little God dust on her too, so you know, you can't look that good without a little God dust and the same for Alexander. He looks great, because he's got some devil dust on. That's how I'm looking at it, so it balances out."