'The View': Sunny Hostin Avoids Talking About Meghan McCain Drama
Sunny Hostin and Meghan McCain share the "Hot Topics" table on The View every morning. The two co-hosts sit next to each other and have often sparred over political issues. Recently, the show was plagued with rumors that McCain was so "rude" to her fellow panelists that they were shunning her. The former prosecutor finally spoke about the drama but it wasn't the answer people were expecting.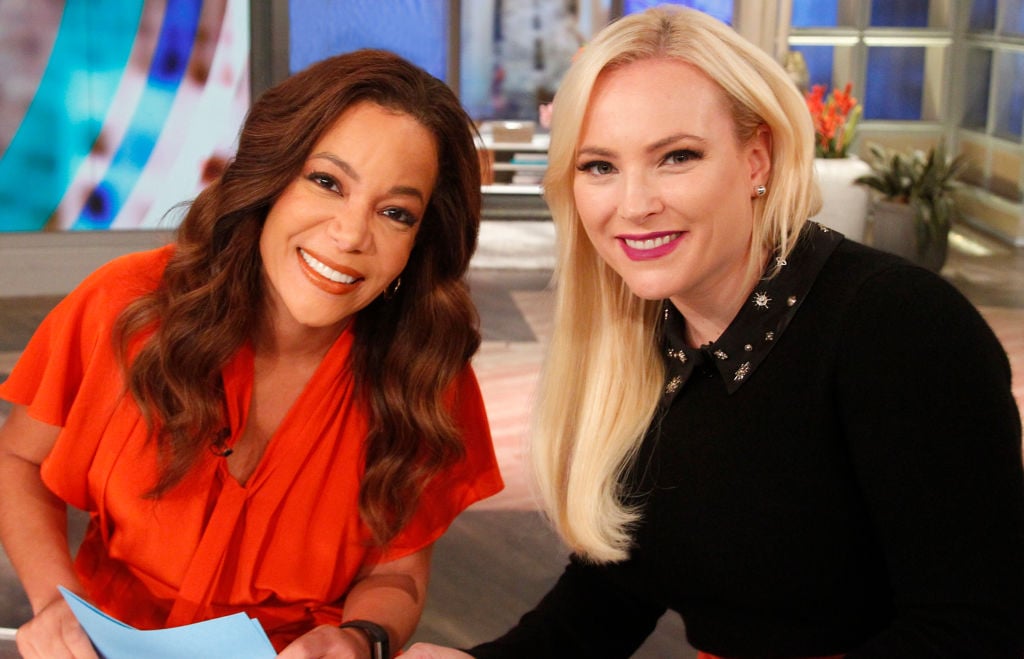 In an article published on January 22, Page Six caught up with Hostin during the opening night of A Soldier's Play. She was asked to comment on Abby Huntsman's exit from the ABC talk show.
"We're covering I think a really important time in our country and everyone is really passionate and I think we're all on edge for the country and I think that's what people are seeing," Hostin told the publication. "We're happy for Abby, we're sad for us of course because she did some of the lifting of our spirits and now she's not there."
When they asked Hostin about the rumors that McCain was rude to the rest of the cast she said, "I think they should speak to Meghan."
Meghan McCain talks about fight with Abby Huntsman
During her appearance on Watch What Happens Live, McCain talked about the rumors about The View. The conservative co-host admitted to having had a fight with Huntsman before she quit.
"We did get in a fight, which is a very small fight and a friend-fight," McCain confirmed. "All friendships have ups and downs and it was bizarre for me to have the fact that we got into one fight to be put under dissection in the media."
McCain said that the scrutiny the show's hosts have received has "been really emotionally taxing to have our friendship used this way in the media."
Following Huntsman's exit, McCain also revealed that they are still friends and continue to communicate.
"Abby and I have been friends for over 10 years. Our parents were friends in politics, we worked at Fox together, part of the reason of why she came to The View is because we were friends. We are still very good friends. We are very close and I just talked to her yesterday morning," McCain explained.
Meghan McCain also talks about Whoopi Goldberg feud
Huntsman was not the only one that McCain has feuded with. During the last week of new shows in December 2019, McCain and Whoopi Goldberg got into a heated exchange. It all ended up with the Sister Act star telling McCain to "stop talking."
"It was rough," McCain told Andy Cohen on WWHL. "I will say that she was having a bad day and we talked about it that night and the next day. It's live TV and it's really stressful times for everyone. I adore her. She apologized off-air, she apologized on-air. We all f***-up on the show. I forgive her and I love her and I could not do the show… if she leaves, I go."
Both of the ladies talked things out and things have cooled off between them.
The View airs weekdays at 11 a.m. ET and 10 a.m. PT/CT.