'The View': Sunny Hostin Recalled Barbara Walters' Advice When This Guest 'Came Prepared For a Fight'
Sunny Hostin appeared several times on The View before acquiring a permanent seat at the table. Co-hosting as a guest alongside former panelists such as Sherri Shepherd and show creator Barbara Walters, Hostin was able to use some words of wisdom she once received from the legendary journalist during a tense interview.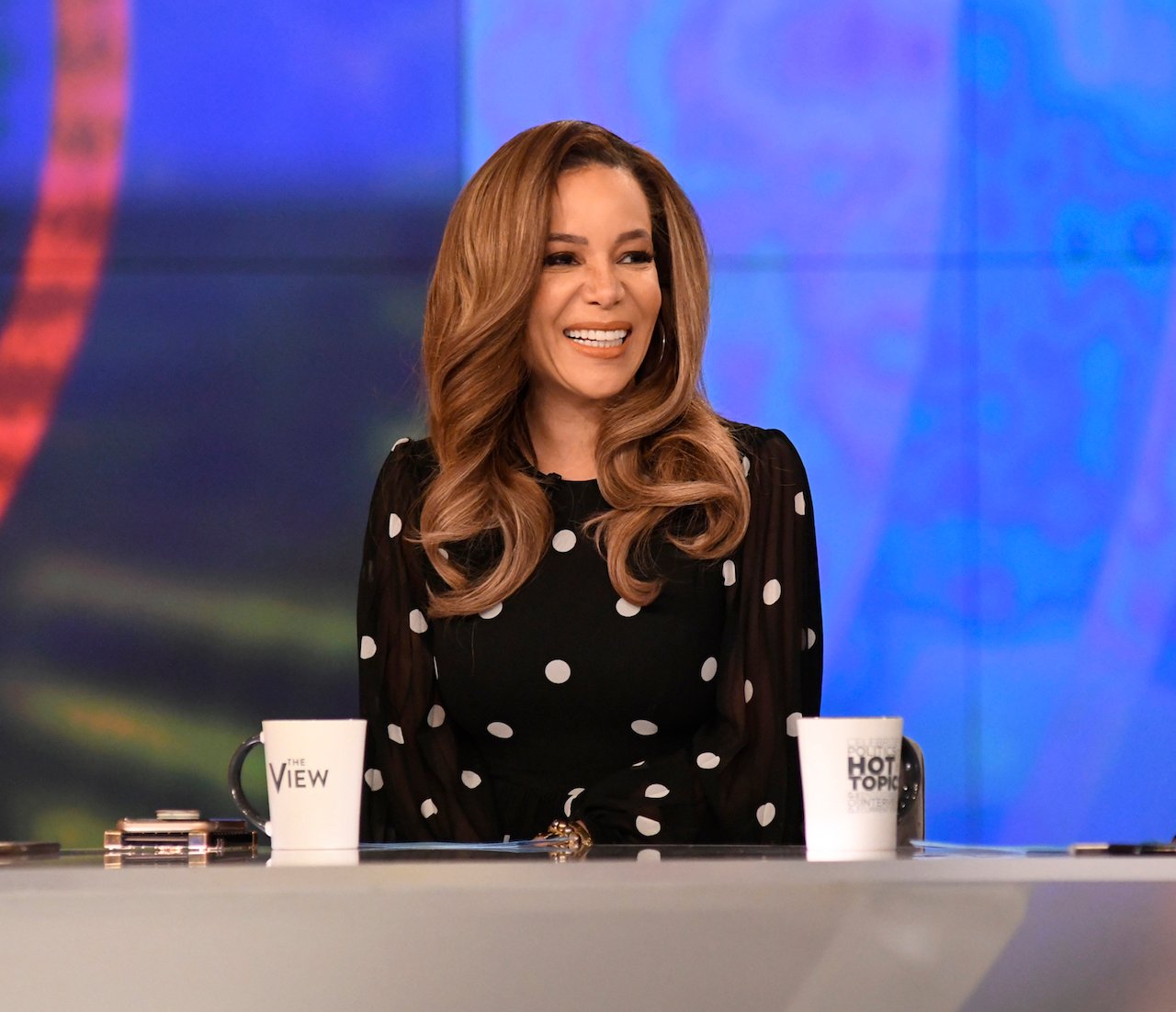 Sunny Hostin learned from 'The View' creator Barbara Walters
In her 2020 memoir, I Am These Truths: A Memoir of Identity, Justice, and Living Between Worlds, Hostin described being brought on The View in 2012 as a fill-in.
"I developed great relationships with some of the other co-hosts, like the comedian and actress Sherri Shepherd and even the grande dame herself, Barbara Walters," Hostin wrote. "When I sat on the set, sparring about politics and pop culture, I felt incredibly comfortable. I felt like, 'I know how to do this.' It felt like home."
Having the opportunity to work with Walters at times, The View star held on to some sage advice from the news icon.
"I'll always remember something Barbara Walters said," Hostin remarked. "'When people come on this show', she said, 'they are a guest in your house, and you must treat them that way'. Those words were so unexpected, but they made so much sense. You can disagree with the folks sitting beside you, jousting back and forth… but you should do so respectfully."
Omarosa's appearance on 'The View' was less than friendly
Hostin had the opportunity to call upon Walters' advice when a former reality star and member of the Trump administration came on The View in 2018 to promote a new tell-all.
"Omarosa [Manigault Newman] was a great example of someone who caused me to have to dig deep to remember my manners," Hostin recalled. "The villian on Donald Trump's first season of his reality show The Apprentice, Omarosa had gone on to build a career as a reality show contestant, and for a while as a Trump apologist before being fired by his administration and writing a book."
The ABC senior legal correspondent described the former Apprentice star as bordering on hostile.
"When she came on to talk about her bestseller, Unhinged, she was incredibly rude," Hostin explained. "She came prepared for a fight. She did not speak to any of us backstage and was terribly nasty to [co-host] Joy [Behar], implying that she needed to find happiness in her life."
Barbara Walters' words came back to 'The View' co-host Sunny Hostin
Though Hostin wanted to put Omarosa in her place, she held back thanks to what she learned from Walters.
"I really wanted to go low, but I didn't," she said. "I was really channeling Barbara Walters. Omarosa was a guest in my home, and just as you sometimes have to deal gently with that obnoxious friend your husband invited over for dinner who drank too much, I had to show grace toward her."
While Hostin took the high road in the interview, she was the first to admit she was happy when the sit-down with Omarosa was over. "I was glad to show her the door," The View star wrote.