'The View': Sunny Hostin Said ABC Asked Her to 'Change the Truth' in Her 2020 Memoir
Sunny Hostin of 'The View' hired a lawyer when ABC asked her to remove some passages in her book 'I Am These Truths' ... and kept them in.
Sunny Hostin got her start in television at Fox News and CNN before landing a co-hosting gig on The View. Also serving as ABC's legal analyst, the attorney has plenty of visibility on the network. Apparently, Hostin's employers weren't happy with some passages in her 2020 memoir and requested that some sections be removed by The View star.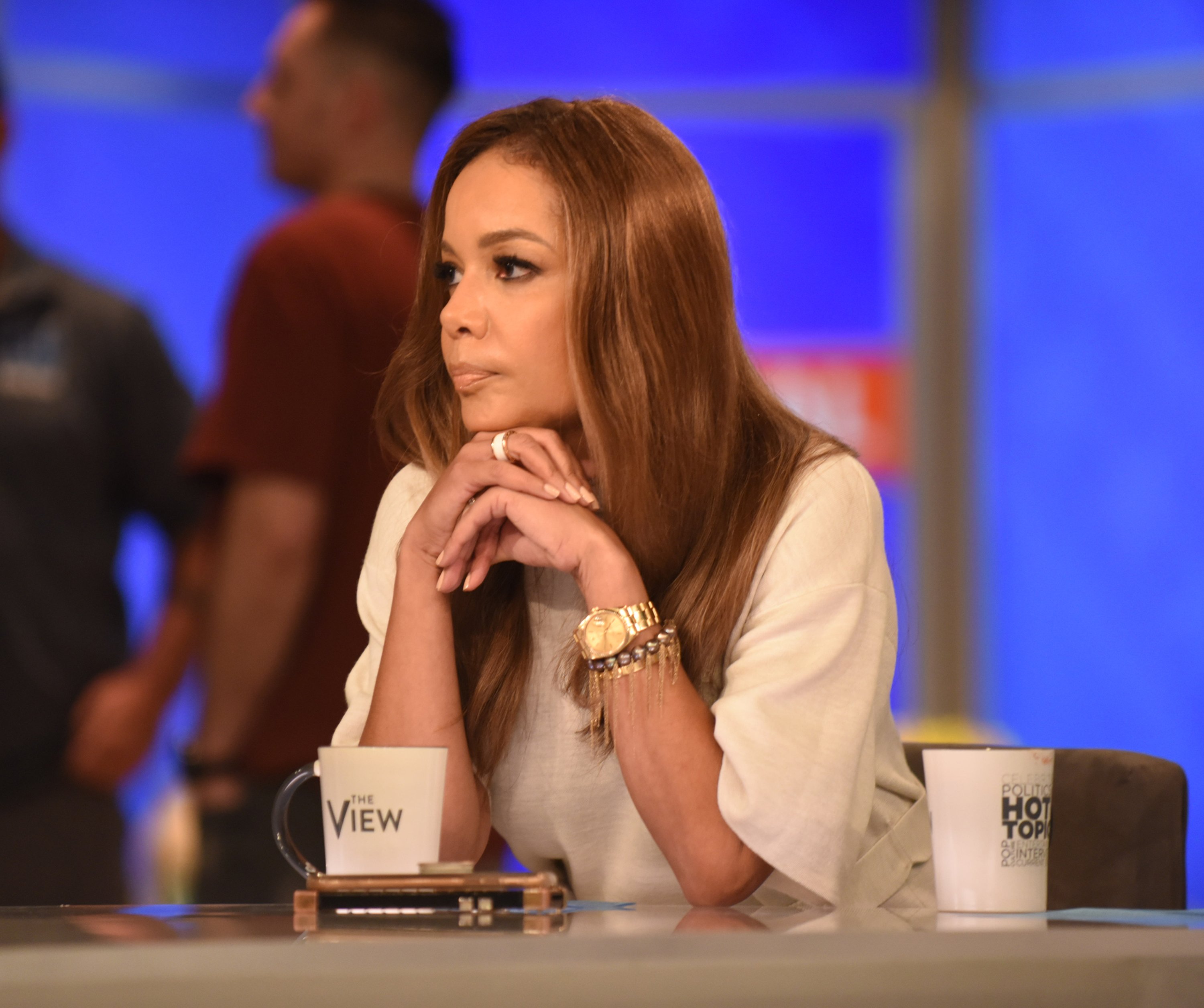 Sunny Hostin published 'I Am These Truths' in September 2020
In the very first page of Hostin's book, I Am These Truths: A Memoir of Identity, Justice, and Living Between Worlds, she explained that she gave ABC a copy of her manuscript to vet for accuracy. The attorney was surprised when she received notes from the higher ups asking for the removal of certain sections.
"While I was grateful that ABC News caught a few factual errors that would have embarrassed me, they were also asking me to delete parts of my story that might cast ABC in an unfavorable light," Hostin wrote in the foreward of her book. "Deleting those passages didn't feel right to me — they were all true, and they were some of the battle scars of my experience."
Hostin's memoir chronicles her life with passages on her family, and her work as a prosecutor and later as a journalist. Written with USA Today national correspondent Charisse Jones, Hostin and her team didn't want to take anything away from her story as a woman of color in competitive careers.
"My television agent and my book agent emailed me to express confusion that a news organization would try to censor a Puerto Rican, African-American woman's story while they were covering global demonstrations demanding racial equity," Hostin shared.
'The View' star gave examples of 'being treated like a stepchild'
Passages of Hostin's memoir cover her journey to The View, including some aspects where she felt slighted by producers. Hostin was never given a formal announcement when she became a full-time panelist on the daytime talk show, even though co-hosts over the years were always provided with that recognition. She also had to wait longer than most for an upgrade in her dressing room.
"There were other examples of my being treated like a stepchild, like when it came to our dressing rooms," she wrote. "Something that may seem trivial, but symbolically means a great deal. … I felt dismissed and devalued."
In the midst of contemplating the rewrites, a HuffPost article broke claiming that ABC executive Barbara Fedida had made derogatory comments about several of the network's TV personalities including Robin Roberts and Hostin, calling her "low rent". The development prompted Hostin to move forward with her book without the requested edits.
ABC backed down after Sunny Hostin lawyered up
Hostin went into further detail on Andy Cohen's radio show in September 2020 on why she denied ABC's editorial changes of her book.
"I was surprised that what was asked of me was to change the truth, like to change my story," she told Cohen. "I think it's one thing if I got something wrong and to be clear, they caught things that were wrong. … And I appreciate it… But then they wanted me to change… things that I experienced, discriminatory things… and I just felt that that wasn't fair, because the title of the book is I Am These Truths."
The View star decided to get a lawyer, and the network backed down. Hostin felt her story needed to be told for others who experience discrimination in the workplace.
"If I, as a woman of color, who has a little bit of success and who's worked pretty hard for that success, can show other people 'well, I was discriminated against, and this is my real work experience, so it could happen to you too, and you have to talk about it', why should I be prevented from doing that?" she remarked. "So I had to fight that… I didn't think it was right. I usually don't shy away from a fight. … And they acquiesced after I hired a lawyer."