'The View': Sunny Hostin Said She 'Megan Kelly'd' Her Attempts to Land a Co-Hosting Seat
Sunny Hostin appeared on Fox News and CNN before landing a seat on The View. Long before she was given the full-time title, Hostin did some fill-ins for the show and credited this previous co-worker for helping her shoot for permanent co-host status.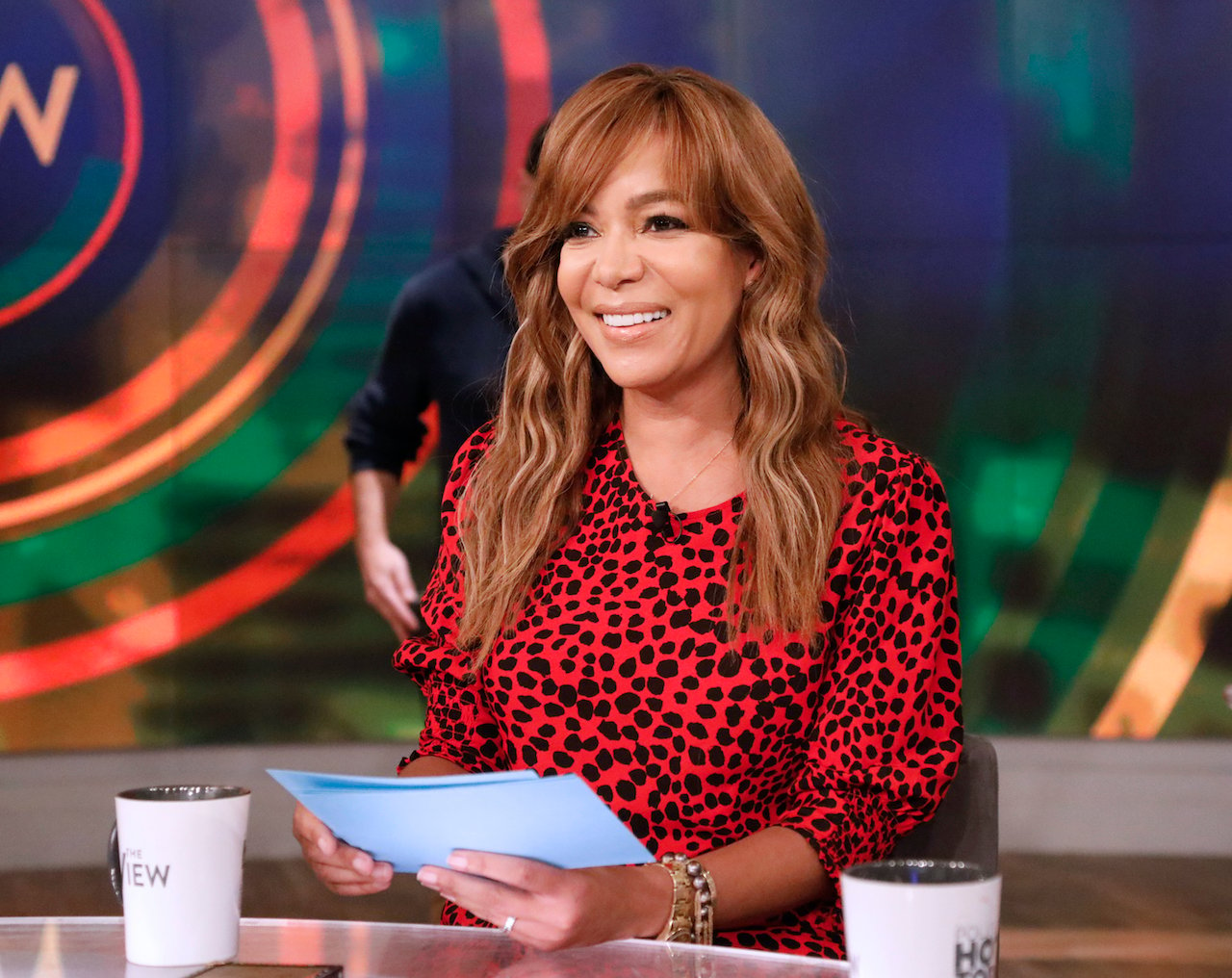 Sunny Hostin met Megyn Kelly at Fox News
When Hostin was a contributor at Fox News, she was often paired with fellow attorney Megyn Kelly for a legal segment on The O'Reilly Factor. She took note of Kelly's strong work ethic, especially when the two would debate their points of view on the air.
"One thing I will say about Megyn: She was very smart and diligent," Hostin wrote in her 2020 memoir, I Am These Truths: A Memoir of Identity, Justice, and Living Between Worlds. "She made me better, keeping me on my toes because I could not go up against her without being well prepared, and I appreciated that."
Hostin praised Kelly for always going the extra mile in her job — a quality she saw as essential for success.
"Whenever I would arrive at the studio, I would find Megyn in the corner, going legal briefs, and that's the same thing I did," The View star remarked. "I didn't want legal CliffsNotes. I wanted the source material. … And Megyn clearly had the same idea. Love her or hate her, she really did the work."
RELATED: 'The View' Star Sunny Hostin Described Meeting Her Husband for the First Time: 'He Was Gorgeous… I Looked Ridiculous'
Megyn Kelly 'would command the room'
The daytime talk show star described Kelly's presence in the studio, and commended her take-charge persona.
"When we would be on set… Megyn would command the room," Hostin wrote. "She would take over. … I think Megyn knew that we were both poised for a breakthrough, and she was determined to be the victor. She would talk faster — She would literally lean into the camera. She would take over the segments."
While Hostin was still finding her way as a broadcast personality, Kelly was prepped for stardom.
"I would speak up, but Megyn constantly outshone me," The View panelist remarked. "Not because she was smarter, not because she was more polished, but because she wanted it more. I was being a team player. She wanted to be a star."
Sunny Hostin prepped like Megyn Kelly for 'The View'
Hostin was working at CNN when she began subbing on The View. She recalled being asked one time to join a test run on a segment called "Ask the Lawyers", where she was grouped with two other attorneys. Hostin decided to channel her inner Megyn Kelly.
"I got on that set, and those other lawyers never saw what hit them," she wrote. "I laughed, I argued, I looked straight into the camera. They couldn't get a word in. They looked thunderstruck. I Megyn Kelly'd them."
RELATED: 'The View': Sunny Hostin Recalled Barbara Walters' Advice When This Guest 'Came Prepared For a Fight'
When she was called for an audition for a permanent seat, the attorney gave her boss, CNN President Jeff Zucker, a heads-up that she may be getting another job. His comment of "I wouldn't count on getting it" gave her even greater motivation.
"Once again, someone was telling me what I couldn't do," she commented. "And that just made me want it more. I'd learned what to do when I really wanted something. Megyn Kelly had taught me well."
Though Hostin didn't get The View gig that time around, she ultimately became a permanent co-host in 2016. While she and her former Fox colleague had a "genial" for a while, Hostin said in September 2020 that they "don't anymore." With Kelly's highly-publicized comments on blackface that upended her show on NBC, The View star commented, "She's changed a bit from the person that I knew."