'The View': Sunny Hostin Shuts Down Meghan McCain to Expose Hypocrisy
Meghan McCain and Sunny Hostin had a fiery exchange on The View that got fans riled up. The co-hosts were debating about politics when things got heated. Lindsey Graham's flip-flopping was at the center of the discourse as his stance on Impeachment has shifted greatly.
The ABC talk show co-hosts believe Graham is not following the Constitution over the Impeachment of Trump. McCain is a personal friend of Graham and doesn't go hard on him and that's where the differences between the panelists began.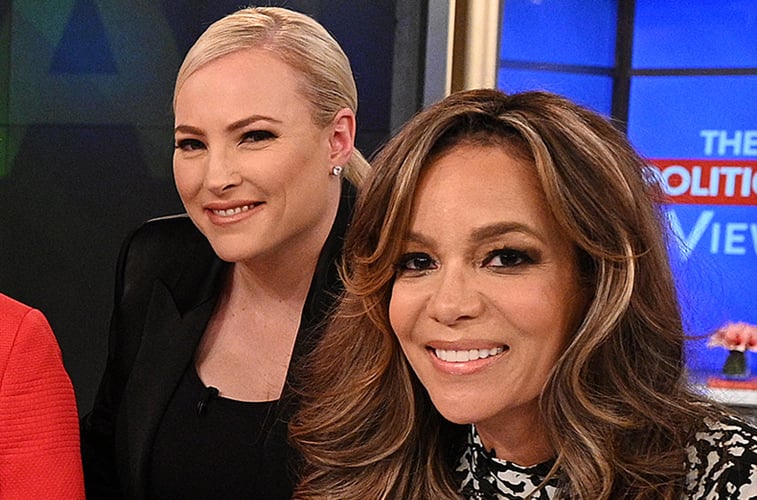 "I think he's playing a political game," McCain said.
"Well then shame on him because I thought he was sworn to follow the Constitution," Hostin interjected.
That's when McCain made it clear that she was not going to say anything against Graham.
"I know that everyone wants me to come on here and rip his you know what open," McCain said. "I can't, I won't, stop asking me to do it in 2020."
"Well then I'm happy to do it," Hostin fired back.
With Hostin shutting down McCain on Graham's flip-flopping, she exposed the hypocrisy of the Republican Senator.
Meghan McCain fears being fired
During an appearance on Bravo's late-night show Watch What Happens Live, McCain revealed she fears being fired from The View.
"I go in assuming I'm going to be fired every day," McCain told host Andy Cohen. "Every single day. Yes, every day."
McCain assured Cohen that she has not been closed to getting axed from the morning show and explained why she feels this way.
"It's more the tone we are [at] culturally, people get canceled so easily," she explained. "And by the way, Joy has this same thing, because we are the most honest and raw. And we're always going to say something that is going to be too far one way. So I say it sort of jokingly, but sort of not."
Meghan McCain helps Joy Behar shift
Although many viewers would assume that McCain and Joy Behar are the least likely to get along, they both proved everyone wrong. Reports that allege there's bad blood between the conservative and liberal co-hosts, hurt McCain.
"It really hurts my feelings!" McCain told ET of feuding rumors with Behar. "It genuinely hurts my feelings because our dressing rooms are next door to each other and you and I have the same emotional reaction to things — sometimes in different ways — but we're both upset equally, the equal amount of the same things. And I wish people would give us a break, for real."
Behar chimed in saying that getting to know McCain's opinion has helped her become more moderate on certain issues.
"We're both becoming a little bit more, um, not moderate, but we've sort of become… Like, we're not so adamant about our positions," Behar revealed in the same interview. "Like today, I was talking about how, you know, I think a moderate needs to win the election to beat [President Donald] Trump. Originally, I would say I wanted Elizabeth Warren because she was new stuff and she was exciting. But I'm not sure that she could pull it off. So, now I'm in reality again and I think you have changed your positions a little bit, moderated them, modified."
The View airs weekdays at 11 a.m. ET and 10 a.m. PT/CT.