'The View' Sunny Hostin Speaks Out on Meghan McCain's Recent Comments: 'She's Very Complicated'
Meghan McCain's comments about 'The View' recently made headlines and co-host Sunny Hostin had a few statements of her own on the subject.
The View has yet to replace former conservative co-host Meghan McCain, who left the "Hot Topics" table in August 2021. McCain shares some behind-the-scenes details in her memoir "Bad Republican" and recounts her four years on the show as often being "toxic". Sunny Hostin recently gave her "view" on the statements made by the previous panelist.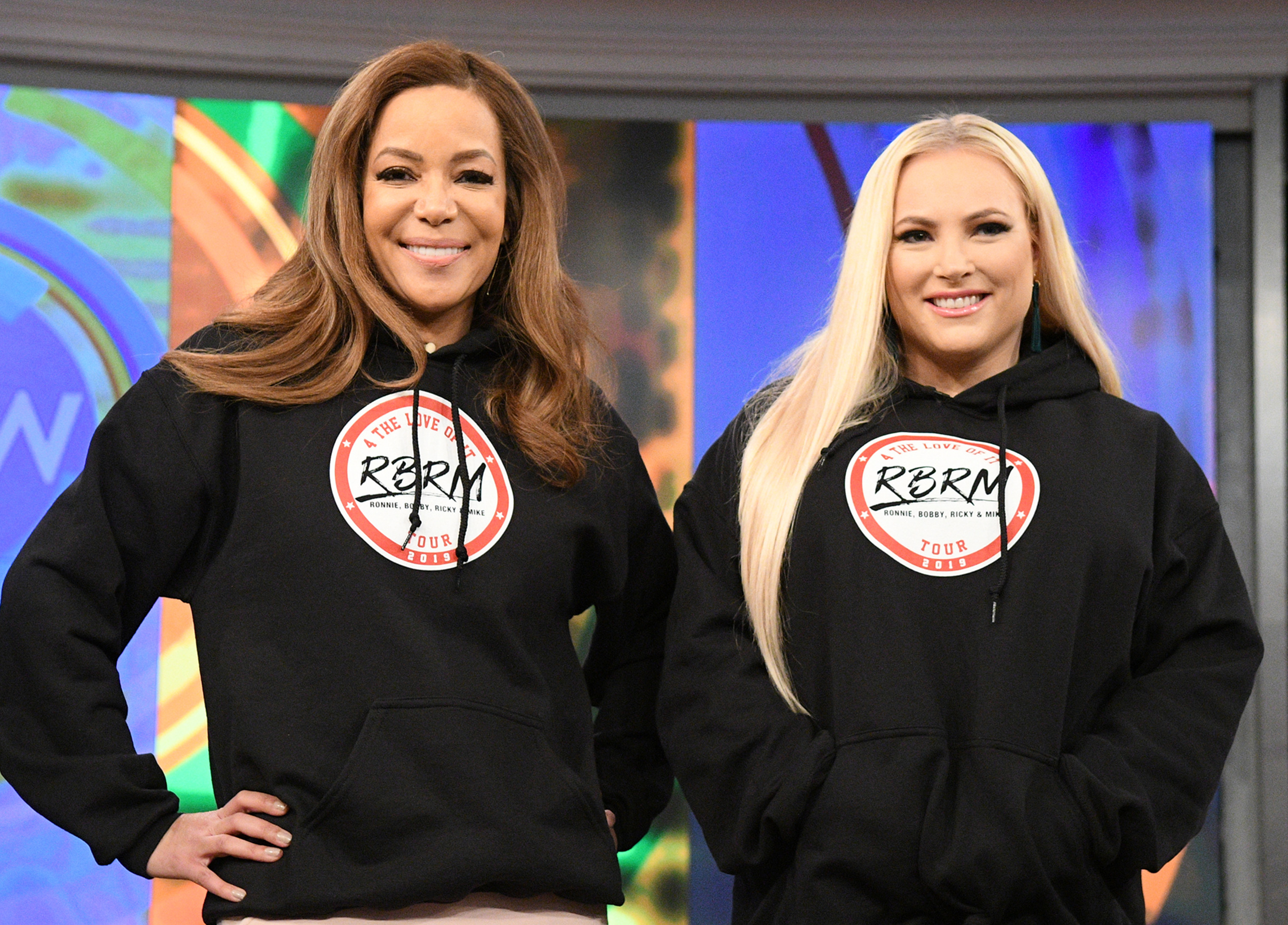 Meghan McCain opens up in 'Bad Republican'
McCain details many areas of her life in her Audible book and doesn't hold back on chronicling her stint as a View co-host. Since McCain was the lone Republican on the panel, she often felt like the outsider in relation to her liberal colleagues.
"You can watch the show and see that it's unhinged and disorganized and rowdy," she remarked in "Bad Republican". "For me personally, it felt extremely isolating because of my political ideology. I was the only conservative on the show."
The former Fox News contributor noted that while The View is portrayed as an outlet for female empowerment, her experience was quite the opposite.
"The View is billed as being honest and open," she told Variety. "It's billed as an arena for women to share and discuss their views on politics and the most important topics of the day – an arena historically occupied by men. A space where women support – and respectfully challenge – each other. But the truth is that the environment of the show is toxic."
Sunny Hostin describes her 'View'
While McCain speaks of friction in her relationships with The View stars Whoopi Goldberg and Joy Behar, she expresses her fondness for Hostin in her book. Though the two TV personalities are on opposite sides of the political spectrum, Hostin takes the 'agree to disagree' tack when it comes to her feelings on McCain.
"I think she thinks that people did not like her or treated her a certain way because of her opinions," Hostin told The Cut. "I certainly don't share any of her opinions … at all … about anything … but I don't feel that way about her."
When asked of The View alum's evaluation of the daytime talk show, Hostin had her own opinions and neither disagreed nor validated McCain's account.
"I can't claim to understand her because I think she's very complicated," Hostin explained. "Her experience is her experience. No one can say that she didn't experience it in that way because it's hers. I didn't see it that way. I didn't experience it the way she did. But I'm going to defer to her that she experienced it like that."
'The View' is still searching for a 'conservative voice'
With McCain's seat at the table is being filled by visiting conservative co-hosts such as Condoleeza Rice, S.E. Cupp, Eboni K. Williams, and Mary Katharine Ham, Hostin prefers to be selective when it comes to finding a permanent replacement.
"Right now, we still do need a really conservative voice," she pointed out. "I also believe it's really important to not have someone on the panel who spreads misinformation, who adheres to the big lies, who is an anti-vaxxer, because I think that's dangerous."
The View panel recently returned to the studio after appearing virtually on the show for over a year due to the pandemic. Though she still had concerns about health and safety, Hostin was happy to be back with her co-hosts.
"It's like seeing your dysfunctional family again," she said. "There was an energy there that was very comforting, actually, because we all are really, really close … even though people don't believe it."