'The View:' Two Co-Hosts' Responses After the Legendary Elisabeth Hasselbeck-Rosie O'Donnell Fight
The View is known for its heated debates, especially when it comes to politics. With the current panel of Whoopi Goldberg, Joy Behar, Sunny Hostin, and Meghan McCain, plenty of verbal sparring ensues particularly between Behar and McCain.
While spirited verbal discourse has been a staple of the daytime talk show, contention reached a new level between former co-hosts Elisabeth Hasselbeck and Rosie O'Donnell who once engaged in an argument on the air that became legendary.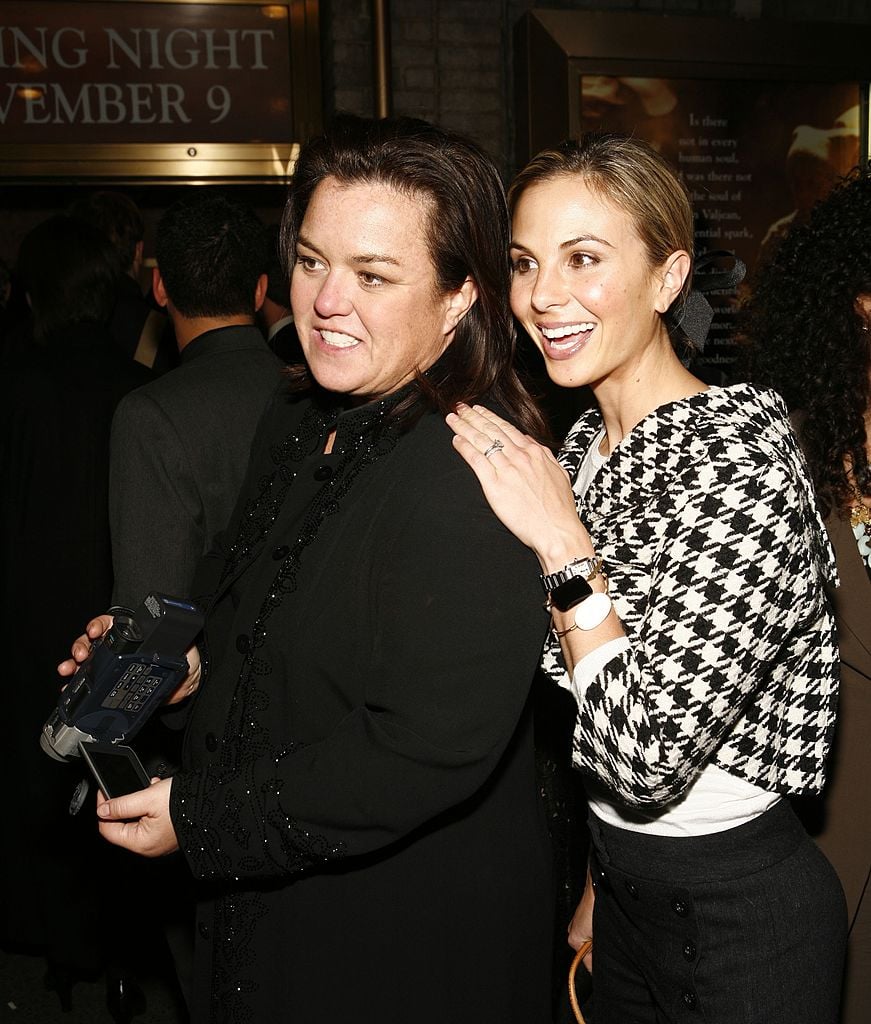 A fateful day in May
In 2007, O'Donnell held the position of moderator on The View alongside co-hosts Hasselbeck, Behar, and Sherri Shepherd. In May of that year, O'Donnell had made some comments about the military that did not go over well with conservative viewers.
"Sixty-hundred-and-fifty-five-thousand Iraqi civilians dead. Who are the terrorists?" O'Donnell said, according to Good Housekeeping. "If you were in Iraq and another country, the United States, the richest in the world, invaded your country and killed 655,000 of your citizens, what would you call us?"
Some critics saw this as O'Donnell labeling the troops as 'terrorists.' Several days later, the topic resurfaced when Hasselbeck asked O'Donnell to clarify her statement. Though O'Donnell didn't address her question at the time, the subject came up again days later.
"Here's how it gets spun in the media: 'Rosie, big fat lesbian loud Rosie, attacks innocent, pure Christian Elisabeth,'" O'Donnell said.
Hasselbeck strongly defended herself at the accusation. "I just don't understand why it's my fault if people spin words that you put out there or phrases that suggest things," she said to O'Donnell. "And I gave you an opportunity two days ago to clarify the statement that got you in trouble on all those things."
From there, things spun out of control with name-calling and show director Mark Gentile deciding to cash in on the ruckus with a split screen of the two co-hosts. Two days later, O'Donnell announced she was leaving the show three weeks before her contract was up.
Behar's take on the argument … and O'Donnell's take on Behar
During the tumultuous exchange, Behar tried calling on her comedic skills. "Is there no commercial on this show?" she said at the time, hoping to lighten the moment. "What are we on – PBS?"
In Ramin Setoodah's book Ladies Who Punch: The Explosive Inside Story of The View, Behar revealed that she was not a fan of the 10-minute showdown. "I didn't enjoy it," she said. "I thought people were complicit in making it go on and on. And then the director put up a split screen, which made Rosie very angry."
O'Donnell was upset with those behind the camera and in front. "It was like a girl fight from high school," she told Setoodah. "And it hurt my feelings. Not just what Elisabeth did. What Mark Gentile did. What Joy Behar did. She brought up the topic and stoked the fire, and they went right to the split screen."
The former co-host referenced Behar's close relationship with the show's previous moderator, Meredith Vieira. "She was very good friends with Meredith," O'Donnell remembered. "I think it was upsetting to Joy that I came in and got all this attention."
Shepherd said 'no' to interviews
Shepherd recalled trying to talk to both co-hosts when they were off the air. "After it ended, I said, 'Elisabeth… You've got to calm down," the former panelist said. "Then I was with Rosie. She said, 'I can't take this. I'm so tired of this.' It was like watching your parents fight."
With the verbal battle caught live on the air, news outlets began having a field day with the controversy, labeling it as a 'catfight.' "When I left, everybody in the world called me," Shepherd said. "They wanted to know if they could fly me out to talk about it. I said, 'It's none of my business. And it would be a disservice, because I didn't know the behind the scenes."
Former executive producer Bill Geddie vividly remembered the vehement exchange and its effect on the studio audience. "People were talking about being in the audience like they'd witnessed a mass shooting," he told Setoodah. "It was a horrible experience. I hope I never have to go through anything like that again… I remember thinking we absolutely terrorized the audience that day. They didn't know where to look and where to turn and couldn't wait to get the hell out of there."
While Behar and McCain will most likely continue their political squabbles, it's doubtful there will be a repeat of the infamous O'Donnell-Hasselbeck scuffle.