'The View' Was Almost Called Something Else
For over 20 years, The View has kept audiences entertained and informed about the latest happenings in politics, pop culture, and more. Veteran journalist Barbara Walters created something that had never been seen before on TV. And to this day, The View remains often imitated but never duplicated.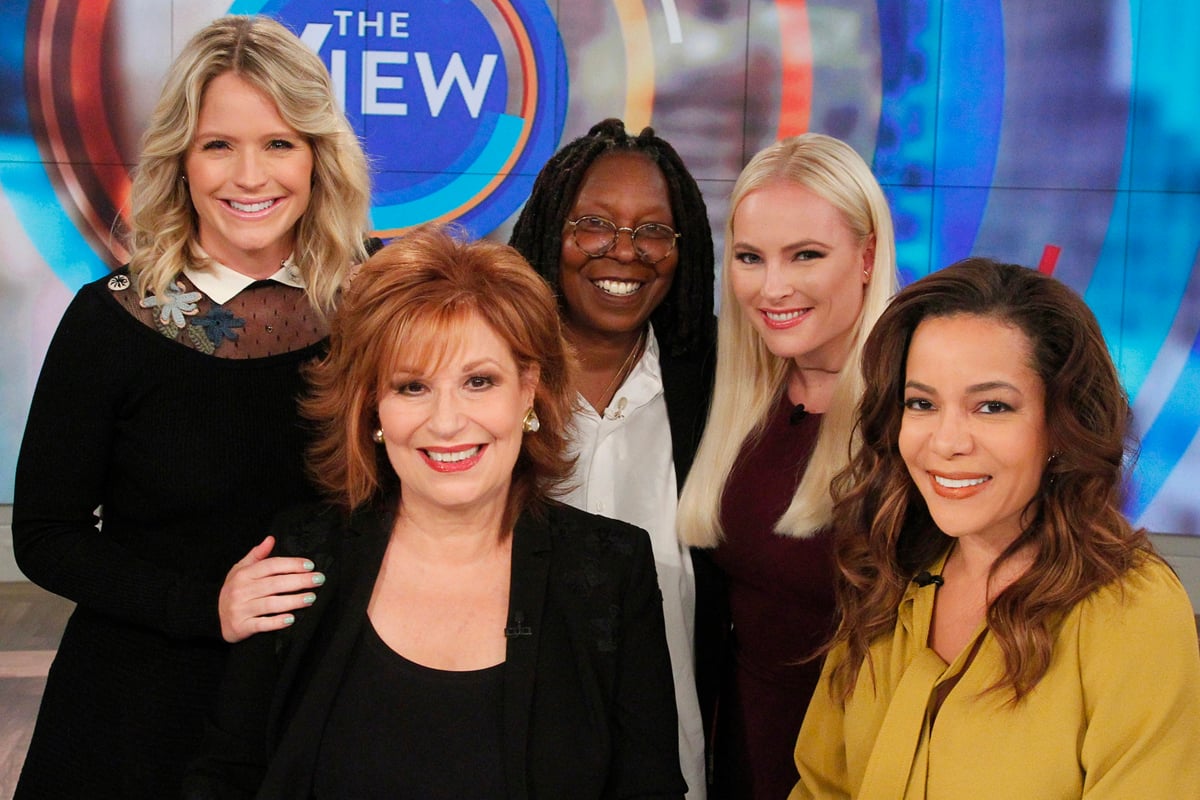 Barbara Walters' idea for 'The View' had never been done before
In The View's first season, every episode started with a voiceover of Barbara Walters describing her goal in creating the show. "I've always wanted to do a show with women of different generations, backgrounds, and views: a working mother [broadcast journalist Meredith Vieira]; a professional in her 30s [lawyer Star Jones]; a young woman just starting out [TV host Debbie Matenopoulos]; and then somebody who's done almost everything and will say almost anything [comedian Joy Behar)," Walters would say. "And in a perfect world, I'd get to join the group whenever I wanted."
Walters teamed up with producer Bill Geddie to bring her vision to life. And over 5000 episodes and many co-host changes later, The View's mission remains the same. On The View's 5000th episode special in 2019, Geddie returned to The View for old time's sake and discussed with the co-hosts what it was like working with Walters to get the show off the ground.
Whoopi Goldberg complimented Geddie for his role in creating The View, and he insisted that it was entirely Walters' doing. "Barbara said to me one day, 'I was having this conversation with my daughter, and it's so interesting. Don't you think a multigenerational talk show with women would work?'"
Geddie agreed, and the two began conceptualizing what the show would look like.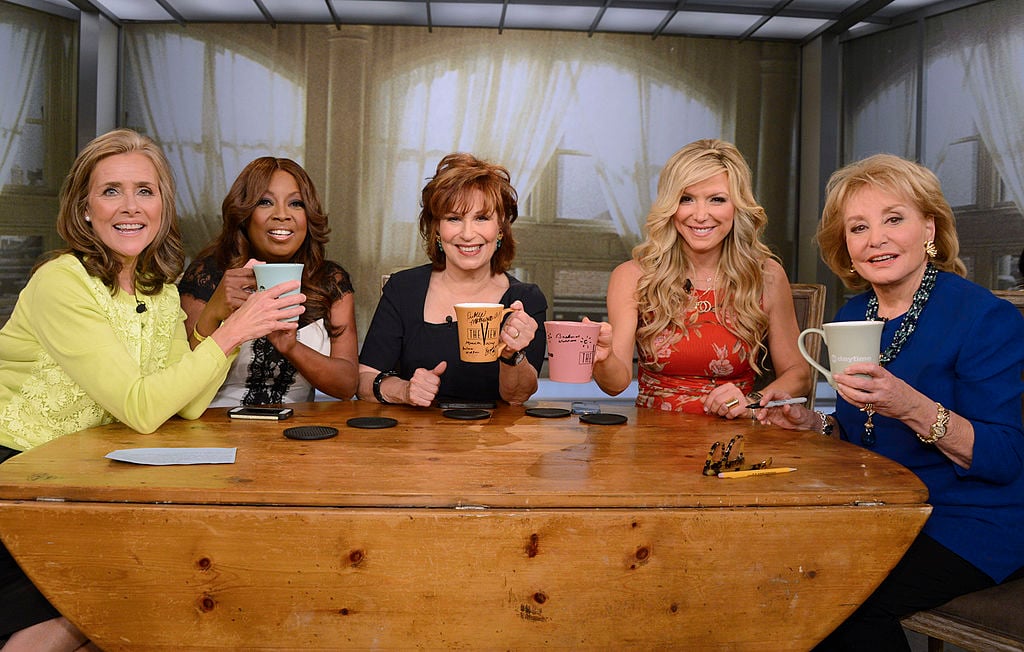 'The View' almost had a different name
Geddie also revealed a little-known fact about The View: it was almost named something completely different. "We went in, we wrote it up, and I took it in to ABC and I had the greatest title. I called it Everybody's a Critic," Geddie said.
"They loved the show but they hated the title," Geddie admitted. They began to throw around different names while building the show's set, and the idea for the title The View from Here popped into their heads after seeing the view of New York City out of the fake window on the set.
"The View from Here was the perfect title for the show," Geddie said. But there was one problem: there was already a Canadian TV show by the same name. "We shortened it to The View, which is better anyway, don't you think?"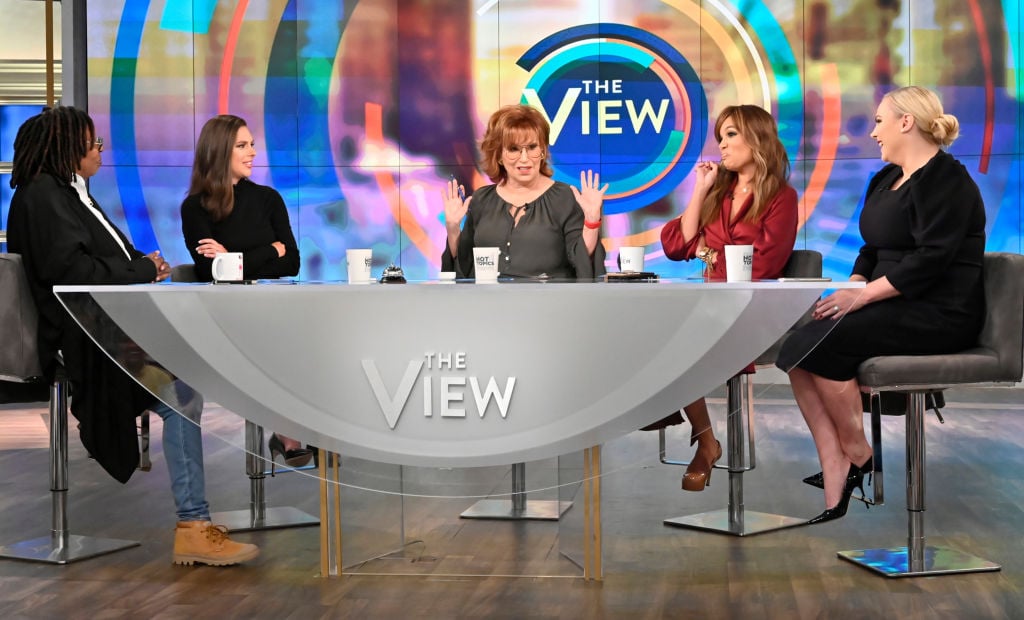 'The View' has spawned a few clones
Given The View's success over the past several years, it was only a matter of time before other shows that resembled the same format began to spring up.
In fall 2010, The Talk premiered on CBS with a dynamic table of co-hosts, similar to The View. Today, The Talk panel is composed of host and TV personality Sharon Osbourne, Dancing with the Stars judge Carrie Ann Inaba, rapper Eve, and comedian Sheryl Underwood.
A few years later, another talk show that resembled The View emerged, albeit with one big difference. Since its premiere in 2013, The Real panel has always consisted entirely of women of color. Their win for Outstanding Entertainment Talk Show at the 2018 Daytime Emmy Awards was a highly emotional moment for the co-hosts, and it was a historic moment as well.
For its first few years, the show was co-hosted by singer Tamar Braxton, actor Tamara Mowry-Housley, comedian Loni Love, TV personality Jeannie Mai, and singer and actor Adrienne Bailon. Today, Love, Mai, and Bailon are joined by actor and Real Housewives of Beverly Hills star Garcelle Beauvais.