'The View:' What Former Co-Host Candace Cameron Bure Considered One of the 'Hardest Parts of the Job'
Candace Cameron Bure talks about a challenging aspect of her time as a co-host 'The View.'
Candace Cameron Bure continues to remain in the spotlight with her various Hallmark Channel films and consistent activity on her social media platforms. Fans of The View are likely to remember the actress's stint as a co-host on the talk show from 2015 to 2016.
While on the ABC daytime program, Bure discussed a major challenge she faced as a panelist.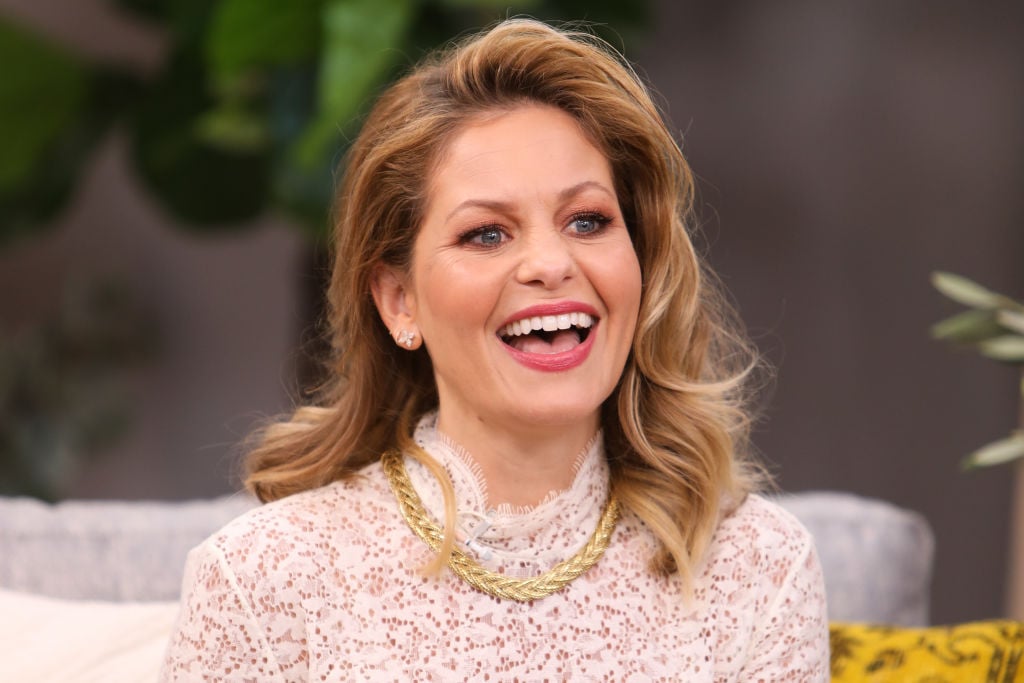 Hallmark Channel star doesn't miss 'The View's' political banter
The Fuller House star announced her departure from The View in December 2016. With the Netflix reboot of her iconic ABC series and her many roles in Hallmark movies, along with the back-and-forth from New York to Los Angeles to see her family, Bure decided something had to give.
"Before I started The View, I had already had my commitments to Fuller House and my work with the Hallmark Channel and Hallmark Movies and Mysteries," she said in 2016, according to People. "The commute of going West Coast to East Coast every single week for me has been tough on me and hard for my family as well… I've tried to be Superwoman, and I'm going to not try anymore."
When Bure discussed her departure with Tamron Hall in December, she revealed that while she enjoyed her co-hosts, she wasn't pining for the sometimes heated debates.
"I don't miss it," she told Hall regarding the discussions on politics, as reported by People. "I miss the people… But I don't miss talking about politics every day."
Bure chose to keep her focus on more upbeat projects, such as her Hallmark films and rebooted sitcom. "I want to stay in happy land. I want to be in a bubble where I just want to be kind and respectful and love on people," Bure said.
Candace Cameron Bure talks about 'The View' with the show's original moderator
Bure served as The View's conservative panelist alongside the program's more liberal co-hosts, rarely holding back on sharing her Christian beliefs and more middle-to-right leaning political stance. When she sat down with Meredith Vieira, the show's original moderator, for an interview in 2016, Bure was asked about receiving harsh comments on social media.
"You are one of the conservative voices, clearly," Vieira said to Bure. "Back when I was doing the show we didn't have the pressure of social media and people who would tell you anonymously what they thought about you. What sort of backlash have you gotten?"
Bure revealed she found the negativity to be a challenge. "I think that's one of the hardest parts of the job is to hear other people's opinions about you," she admitted. "I can handle criticism and I love discussions when there's a difference of opinion… I want someone to open my eyes to something that I may not have seen before and vice versa."
The Fuller House actress noted one platform in particular that could be more vicious than others. "When people don't agree with you and then are hateful towards you, which happens a lot on Twitter, more than probably a lot of people realize," Bure explained. "It's… well, let's just say I've learned to use my 'block' button."
'Fuller House' star connects to her followers
When Vieira remarked that she chooses not to look at the comments from social media due to their being mixed with animosity, Bure shared that she's willing to risk it to stay connected to her followers.
"I do look at it because I really love interacting with my fans," she said. "I have some of the best fans ever. They've been with me for 30-some years. I love engaging with them."
The actress reiterated the struggle she had with shaking off the vitriol she would receive online. "The social media aspect can be nasty and of course we get in heated discussions on The View," Bure said. "So when people don't like what I have to say, they really can lash out at times and it's tough."
The second half of Fuller House's final season is scheduled to air this year on Netflix.