'The View': Which Co-Host Has the Highest Net Worth – Sara Haines, Sunny Hostin, or Meghan McCain?
Meghan McCain of The View continues to enjoy her maternity leave after welcoming her first child, Liberty Sage, with husband Ben Domenech. Holding down the fort are co-hosts Whoopi Goldberg, Joy Behar, Sunny Hostin, and Sara Haines.
With Goldberg and Behar being the veterans of the daytime talk show, some may wonder which of the three more recent panelists has the biggest bank account.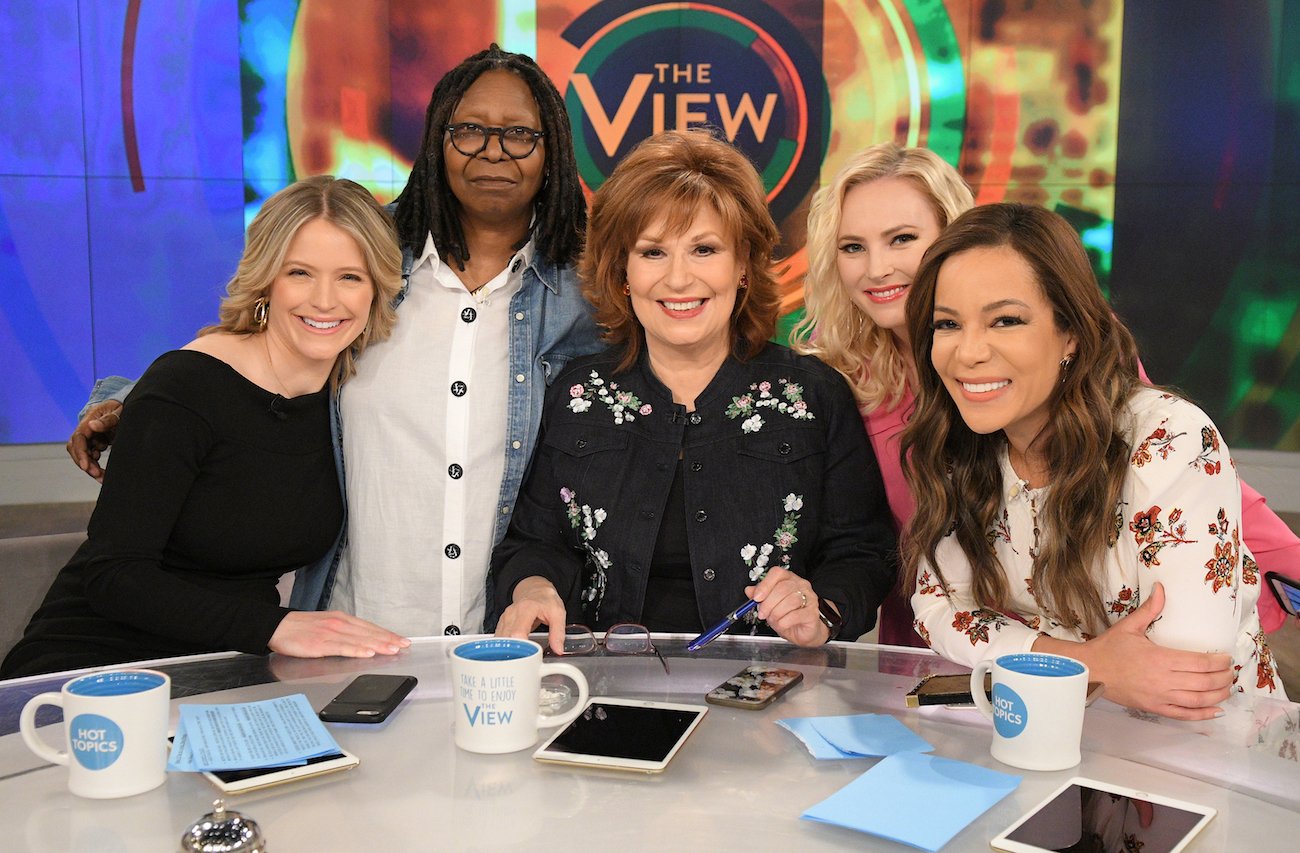 Sara Haines is enjoying 'The View' for the second time around
Haines signed on as a panelist for The View in 2016. The former Good Morning America star left two years later to co-host Strahan & Sara with Michael Strahan. The show launched in September 2018 as the third hour of GMA, and added third co-host Keke Palmer in August 2019.
When the coronavirus (COVID-19) crisis caused a nationwide quarantine in March 2020, Strahan, Sara, and Keke was often preempted by news updates on the pandemic. In August, ABC announced the show's cancellation.
Rumors had already started to swirl of Haines' return to The View. Serving as a guest co-host for several episodes, fans began rallying to have her take a permanent seat at the table. Soon after the cancellation of her show with Strahan and Palmer, Haines was welcomed back as a regular panelist on The View.
Bouncing between ABC shows has benefitted Haines' bank account, where her net worth is listed at $6 million.
Sunny Hostin doubles as ABC's legal analyst
After interning for NBC anchor Carol Jenkins as a journalism major at Binghamton University, Hostin got bitten by the broadcasting bug. Though she wanted to pursue a career in television news, her parents' persuaded her to attend law school instead.
After Hostin became a successful federal prosecutor, she was recruited by Court TV as a legal commentator. The South Bronx native continued on her network news path with appearances on CNN and ABC, ultimately being named Senior Legal Correspondent and Analyst for ABC News.
Starting out as a guest co-host, Hostin took a permanent chair at The View's table in 2016. The married mom of two continues to juggle multiple projects while taking time for her family.
Hostin's hard work has paid off, where her net worth currently totals $3 million.
Meghan McCain headed to 'The View' after Fox News
As the resident conservative co-host on The View, McCain knows her way around political topics. The daughter of the late Senator John McCain, the daytime talk show host was raised in politics and even hit the campaign trail with her dad in 2008.
Taking her knowledge to the airwaves, McCain was brought on by Fox News as a contributor in 2015. In 2016, she was given a permanent co-hosting gig on the network's show Outnumbered. Hesitant when she got the offer to join The View, McCain revealed her father helped put her doubts aside.
"He was like, 'Why would you say no to something like that? To working with Whoopi Goldberg, to being the one Republican on this platform?'" McCain recalled in Ramin Setoodah's book Ladies Who Punch: The Explosive Inside Story of 'The View'. "And he keeps emphasizing carpe diem, take the moment, speak out to other sides."
McCain joined the panel in 2017. She possesses the highest net worth of the three co-hosts at $10 million.