'The View': Who Is Leaking Gossip to the Press? Meghan McCain Reacts
Meghan McCain seems to always be embroiled in drama generated from her job at The View. The conservative co-host started off the year in the middle of controversy and gossip. Tabloids reported that McCain had a horrible fight with former panelist Abby Huntsman and now none of her co-workers liked her. The rumor mill churned for days until Huntsman announced she was leaving the show.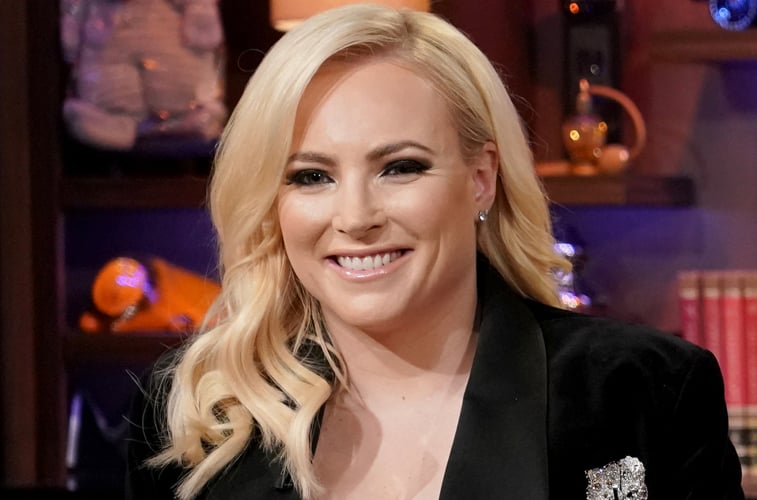 Who is leaking information?
Huntsman said she was leaving the ABC talk show to help her father's political campaign efforts in Utah. Although the ladies never addressed the in-fighting rumors directly at the time, McCain did confirm a feud with Huntsman weeks later.
"We did get in a fight, which is a very small fight and a friend-fight," McCain said during her guest appearance on Watch What Happens Live. "All friendships have ups and downs and it was bizarre for me to have the fact that we got into one fight to be put under dissection in the media."
Host Andy Cohen asked how the leaks were getting to the press and the Republican pundit didn't answer directly.
"It's cruel," she answered. "This has been a really few rough weeks for me because I didn't want her to go selfishly because I thought she was an amazing co-host and just having a friend there has been lovely. It's been really emotionally taxing to have our friendship used this way in the media."
Cohen asked again where the leaks were coming from and McCain said, "I don't know and I wish they would stop. I think we are working on a very intense show during intense times. I'm just trying to go in and do my job."
Meghan McCain doesn't want to be a cliché
Over the years, The View has seen various women go in and out of the show. For some, their experiences have not been positive and years later they reveal what they didn't like. During the same interview on the Bravo late-night show, McCain said she didn't want to be a cliché.
"It's weird for me because The View has a long history of 25 years and there's this inside the palace walls gossip and I just don't want to be like another cliché View-co-host that's bitter about their experience there. It's been an incredible experience so far and I'm not going anywhere, I'm still there. I'm a person and I have feelings and I'm just trying to do a good job," McCain added.
Whoopi Goldberg could make Meghan McCain quit 'The View'
McCain also had a rift with Whoopi Goldberg during an intense debate. The show's moderator ended up telling the conservative to "stop talking." The political pundit said that the moment was difficult for her.
"It was rough," McCain answered. "I will say that she was having a bad day and we talked about it that night and the next day. It's live TV and it's really stressful times for everyone. I adore her. She apologized off-air, she apologized on-air. We all f***-up on the show. I forgive her and I love her and I could not do the show… if she leaves, I go."
However, McCain reiterated that if Goldberg were to ever leave the show, she would go right out with her.
"Whoopi is the anchor of the show and my life there," McCain continued. "She always picks us up when we're down. If she jumps, I jump. Whoopi is… I adore her and I need her as the moderator."
The View airs weekdays at 11 a.m. ET and 10 a.m. CT/PT.