'The View:' Who is Sunny Hostin's Husband?
ABC's The View has had to undergo some changes due to the coronavirus outbreak, with co-hosts Whoopi Goldberg and Joy Behar staying home to practice some social distancing. Sunny Hostin and Meghan McCain are holding down the fort, with Hostin serving as moderator while Goldberg is on the show via video.
As an attorney, Hostin is the resident legal authority on the daytime program and often speaks lovingly of her two children with her husband, Manny. Few may know that while Hostin has made her mark in the legal and broadcasting fields, her spouse is well-known in the medical community.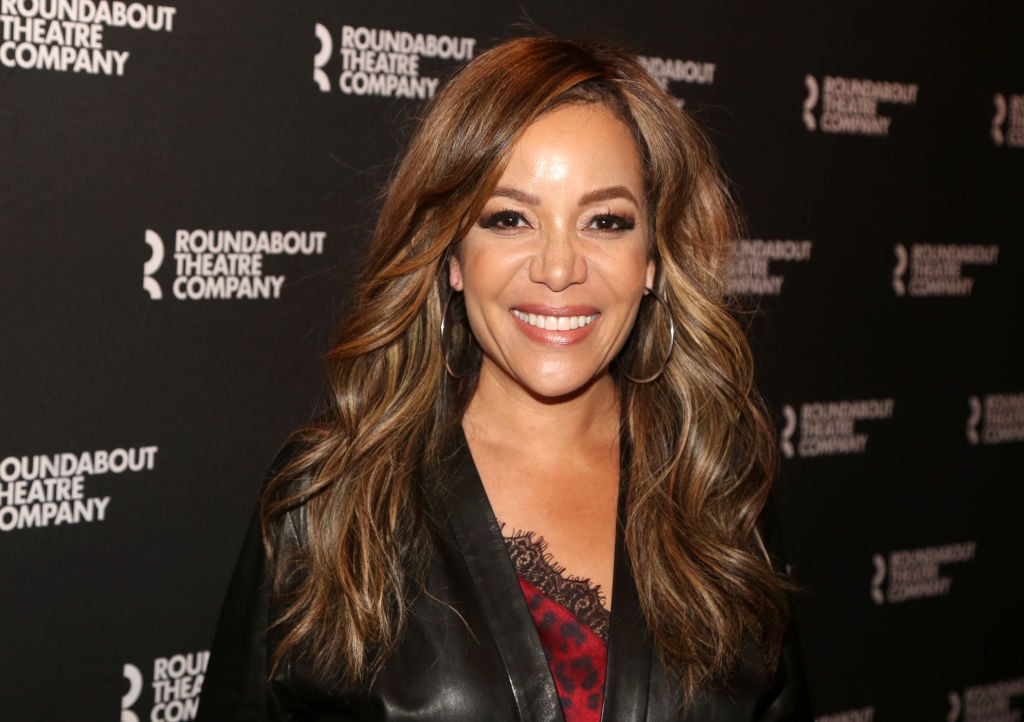 From Court TV to ABC
Hostin received her law degree from the University of Notre Dame on scholarship and soon began her career as an attorney, though she admitted she truly aspired to be in broadcast news.
"I studied journalism at Binghamton University, even interning for NBC's longtime anchor Carol Jenkins," Hostin wrote in an article for Marie Claire last year. "Before graduation, I told my parents I wanted to pursue broadcast journalism. They were incredulous: 'Carol is a needle in a haystack,' they said. 'No one looks like you on TV.'"
Hostin ended up working in Washington, D.C., where she lived with her husband, Dr. Emmanuel 'Manny' Hostin. Once she became pregnant with their first child, the daytime co-host knew she had to make some changes.
"My husband and I had tried for a long time and eventually resorted to IVF. I was on bed rest for most of my pregnancy [in 2001] and knew I couldn't tackle my career with the same intensity," Hostin wrote in an article for Marie Claire. "We moved to New York to be close to family, and I tried being a stay-at-home mom."
While Hostin is a devoted mom, being at home full-time turned out not to be a great fit for her or those around her. "I drove everyone around me crazy, so I started dabbling with a few flexible law jobs," she shared.
Her different legal gigs led her back to her first love – TV news. "I did a presentation about work-life balance at a conference, and a producer for Court TV told me I should do television, which led to legal reporting for Court TV, Fox, CNN, and now ABC," she revealed.
Now serving as Senior Legal Correspondent and Analyst for ABC News, Hostin earned her seat at The View's table as a regular panelist in 2016.
Married to a surgeon
Dr. Hostin and The View co-host tied the knot in 1998. According to U.S. News & World Report, Dr. Hostin is an orthopedic surgeon in New York and is affiliated several top Manhattan hospitals, including Mount Sinai Morningside and Mount Sinai West Hospitals and Lenox Hill Hospital. He received his medical degree from Johns Hopkins University School of Medicine and has had his New York State Medical License since 2002.
The couple welcomed son Gabriel in 2002, and daughter Paloma in 2006. Hostin is thankful for the early hours on the daytime talk show, allowing her to be there for her children's activities.
"The View ends at noon, so I go to every track meet and every game," she told USA Today in 2019. "I look at my calendar and if my kids have an activity, I often just don't make it to other things."
Medical missions trips
After the 2010 earthquake in Haiti, Dr. Hostin traveled to the ravaged isand several times to bring medical aid. Most residents were poverty-stricken and would give the physician needlepoints to show their appreciation.
"He did whatever he could and most people could not pay him. These needlepoints are often some of the most expensive things people owned," Hostin told LoHud in 2016. "For them to give these to my husband was incredibly meaningful. They are priceless."
This August, the couple will celebrate 22 years of marriage.