'The View': Whoopi Goldberg Cuts Meghan McCain off After Tantrum — 'Over It Today'
Meghan McCain was completely "over it" on Tuesday's episode of The View. The conservative co-host got into a heated debate with Joy Behar over the COVID-19 relief bill. Things got so out of hand that Whoopi Goldberg had to hastily end things and send to a commercial break.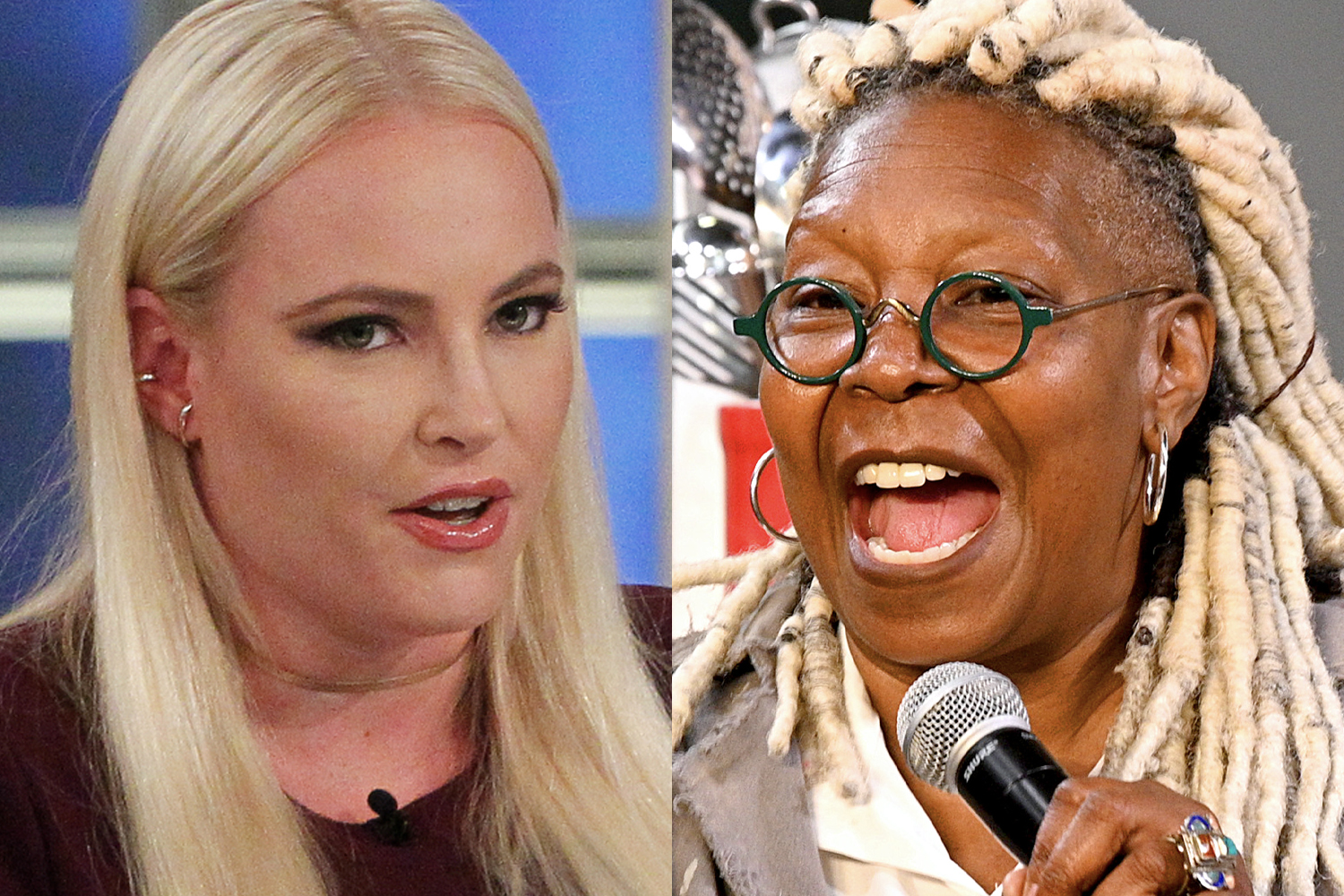 Why was Meghan McCain 'over it?'
The View got into the controversy of a selection of Dr. Seuss's books that were being pulled from publication for racist imagery. When it was Behar's turn to give to her point of view, she pivoted to the Republican party keeping the controversy alive as a distraction.
"A lot of this pearl-clutching is coming from Fox [News] and right-wing media and it's a distraction from the fact that not a single Republican in the Senate voted for the COVID relief package," Behar said.
The comedian said that the relief bill is popular among American citizens and Republicans not supporting the bill makes them look bad. McCain interrupted seemingly annoyed that Behar was trashing her political party.
"This could've been a Hot Topic on this show," McCain said overstepping Behar. "It's because 9% of the bill is actually going to COVID relief. It's completely filled with pork, and it's basically a left-wing fever dream of things that are pushed into this bill along with it. That was conservatives' problem with it."
"I think we should have that relief bill only going to COVID relief, not for anything else," she continued. "Only paychecks to average Americans. 9% of that entire bill is going to Americans. That's the problem conservatives have, not because we hate poor people and we don't want people to have help during the worst economic crisis of my generation. And I think that narrative and framing of it is not only wildly insulting, but it's actually inaccurate! Over it today!"
Whoopi Goldberg tries to calm things down
McCain became passionate about the topic and Goldberg tried to cool things off by calling on Sara Haines. However, Haines was not able to get a word in as McCain continued her tantrum repeating she was "over it."
"I love George Washington," McCain is heard saying.
Behar asked why Republicans were not fans of "free enterprise." Haines was left looking uncomfortable as Goldberg tried calling on her. McCain insisted on yelling out, "Over it today" while Behar seemed annoyed at the whole situation.
"Down girl," Behar is heard telling McCain.
Goldberg had no other choice but to cut McCain off and go to commercial break.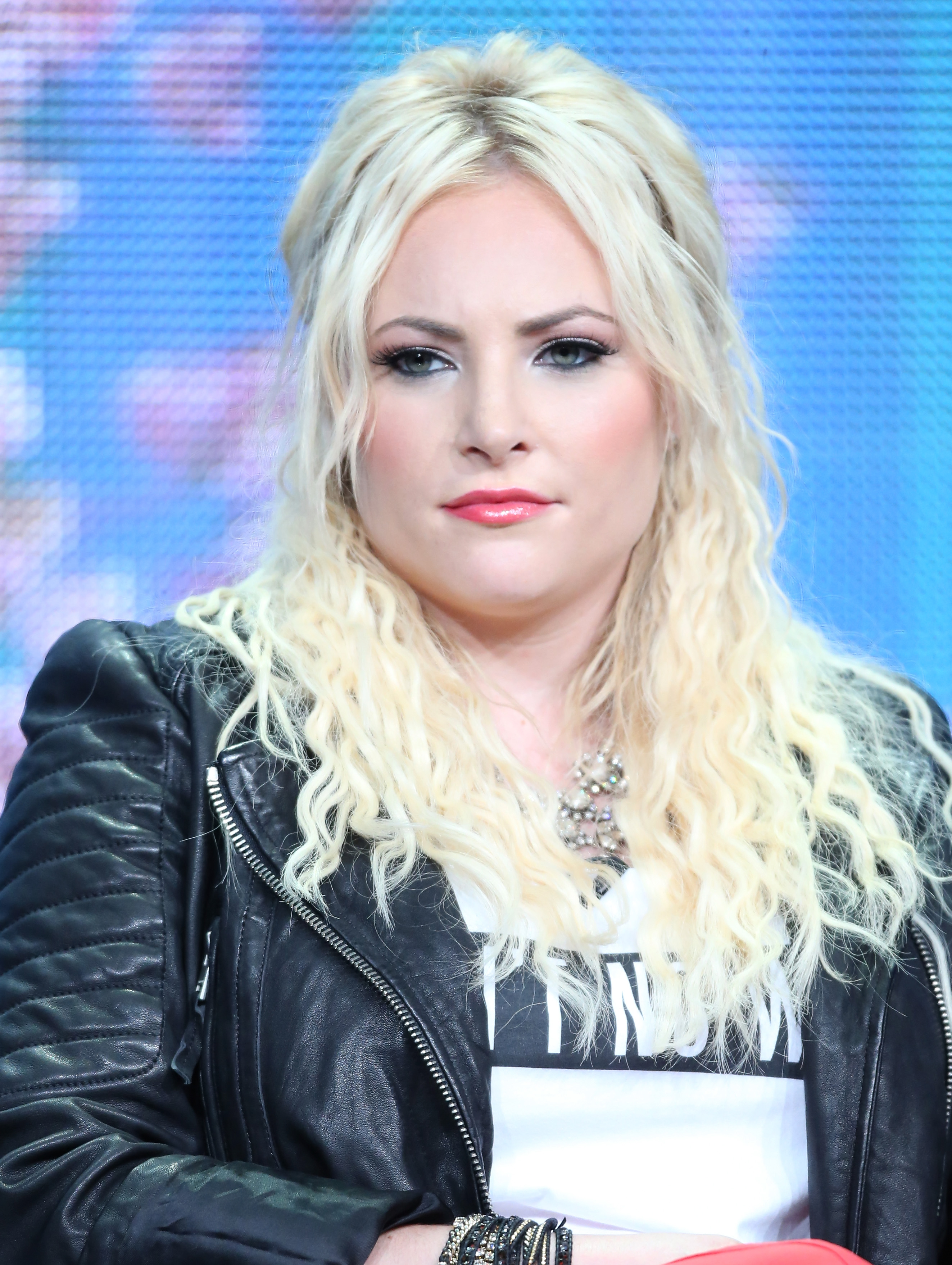 The faces of all the co-hosts of disappointment was evident. They all come in to have a debate on the latest "Hot Topics" but when one of the co-hosts talks over the rest of them, it becomes pretty difficult.
After becoming a trending topic for this outburst, McCain took to Twitter to express she was feeling down.
"Twitter comments and chatter are hurting me today for the first time in a really, really long time," she tweeted. "It's hard to reconcile that my daughter can read this stuff someday. All I can say is I do my best every single day and have the best intentions in my heart."
The View airs weekday mornings at 11 a.m. ET and 10 a.m. PT/CT on ABC.