'The View': Whoopi Goldberg Shuts Meghan McCain After Throwing Hissy Fit and Fans React
Whoopi Goldberg is the moderator on The View and she lays the law on the show. As the leader of the morning talk show, the comedian is the head of the debates. Goldberg introduces topics and guides everyone so the program has cohesion. After Meghan McCain went off the rails on Monday's episode, the Sister Act legend did what she had to do and shut her up.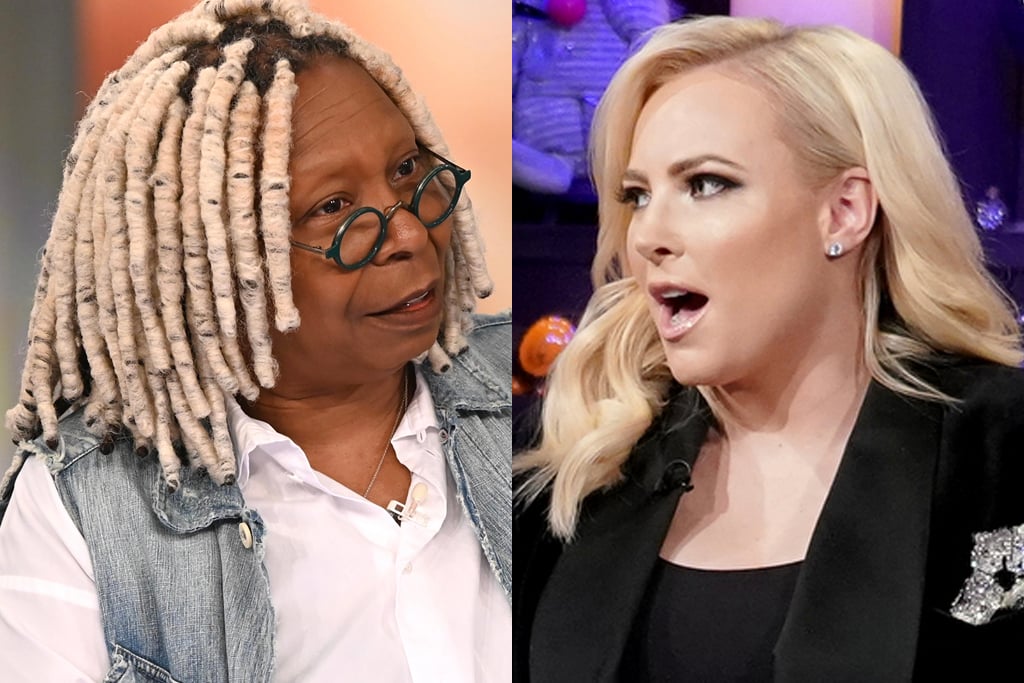 Why did Meghan McCain have an outburst?
The ladies of the show were discussing the idea of going back to work in the middle of a pandemic. Sunny Hostin brought up the stimulus package that Congress passed to alleviate people struggling without a job. The former prosecutor emphasized that there is plenty of money in the government but only the rich are benefiting from it. As soon as Hostin finished her point, McCain quickly jumped it and fired off.
"That is just ridiculous, it's a Democrat wish list," McCain said talking over Goldberg that was trying to make a point.
"Let me finish my point," Goldberg said louder as McCain continued throwing her hissy fit and talking over her.
When the conservative co-host continued trying to yell over Goldberg, the show's moderator quickly sent to a commercial break to ease off the tension.
"How are we going to tax people if there's no economy?" is the last thing McCain said before the show's theme played leaving her with a tantrum.
Fans have their thoughts on Meghan McCain's tantrum
The View promotes debate and Twitter raged after this incident played out on TV. There were many fans calling out McCain for her stance on these issues.
"Doing a great job as moderator Whoopi," a fan noted.
"I think Meghan may be mentally unbalanced," a viewer said. "One day she is aghast at people at beaches, the next day she is defending them. Something is not right there."
"Whoopi with all the factual smoke," a Twitter user mentioned. "It must be exhausting to explain everything after Meghan throws out her alt-right BS talking points, but it should be shut down like that every time. It's only going to get worst, with the Republicans like her, there is clearly no low."
"Meghan McCain is really being pi*** today," another fan observed. "You could tell by her sour face that she was in a horrible mood. Can't wait until she goes on her maternity leave so we can have civil conversations."
"Meghan has to go," another viewer suggested. "She never has anything nice to say about anybody and she's always so negative. I suggest [putting] Ana [Navarro] on and let her be on there."
"She gets cut off because she doesn't know when to stop talking," a Twitter user explained. "She had already had her turn with the subject under discussion, but no, she has to give a rebuttal."
As the world copes with the coronavirus tensions seem to be at an all-time high. Add to that the presidential elections and the ABC talk show is setting itself up for one sizzling summer.
The View airs weekdays at 11 a.m. ET and 10 a.m. CT/PT on ABC.