'The View': Whoopi Goldberg Toasts Abby Huntsman Goodbye A Day Early
Whoopi Goldberg is missing Abby Huntsman's last day on The View and said her goodbye a day early. As fans know, Goldberg doesn't appear on Friday episodes which is when the Republican co-host is set to make her last appearance. Following a shocking announcement at the beginning of the week, Huntsman's time on the ABC morning show is wrapping up.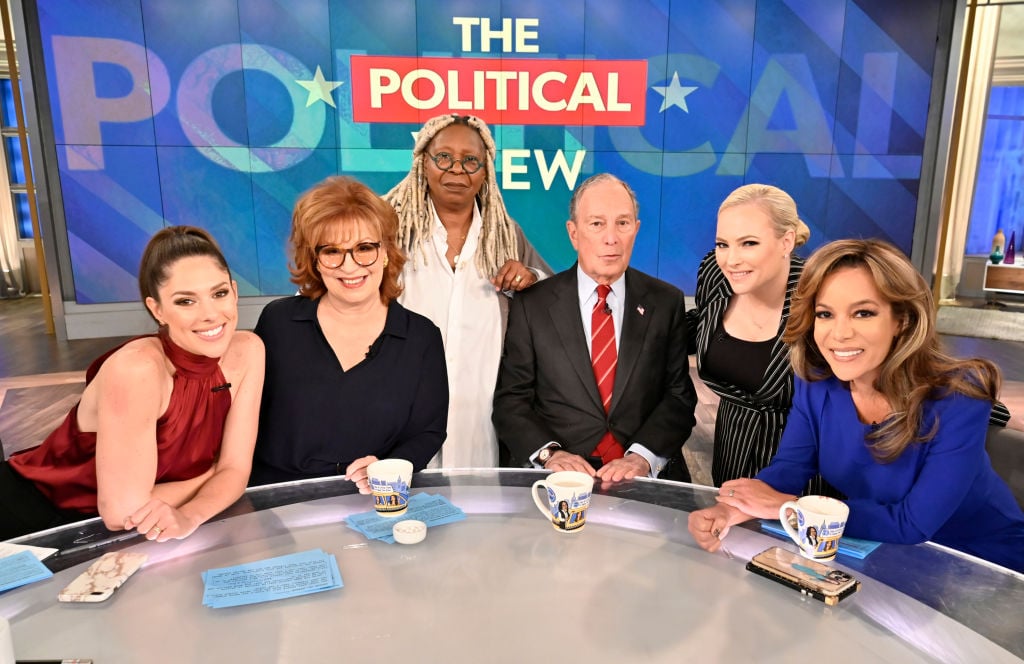 Goldberg took the last few seconds of Thursday's episode to toast Huntsman for her time on The View.
"I wanted to make sure that I got to do a little toast to you at our table," Goldberg said with champagne in hand. "I want to tell you that it's been an honor and a pleasure sitting next to you and whatever you're doing next, traveling, deal with the kids –I can't wait to see the kids when they're a little bit older– and looking out for your dad… It's going to be real interesting and we'll be watching. We'll keep our eye out on you."
"Thank you for being my guardian angel here, you have been," Huntsman replied.
Why is Abby Huntsman leaving?
At the start of the show on Monday, Huntsman addressed the audience to announce she was leaving to help her father run his political campaign.
"After much deliberation over the holidays, I have decided to leave the show to dedicate myself full-time in support of my dad and his campaign for Governor of Utah," Huntsman said on Monday's show.
For Huntsman, family is really important and she felt the need to support her father in his political aspirations.
"Family has always been my number one priority, and is where I need to be focused at this time," she told People in a statement. "We are incredibly close and are there to support and help each other when it matters. It's not often there is a political campaign that involves someone you love and believe in, but this is one of them."
No host has been named for Huntsman's replacement yet but her moderate take on issues will surely be missed.
"I'm so thankful for this opportunity and for ABC believing in me," the host added. "It was always a dream to sit at The View table. I have the deepest gratitude for all of my co-hosts and the team at The View who don't get enough credit for what they do every day — I've learned so much from each of them and this will always be a special place to me."
Rumors around Abby Huntsman's departure
The quick departure of Huntsman after only two seasons has raised a lot of questions. Timing of her exit coincided with rumors there was animosity between her and Meghan McCain. A new source is now claiming that the Republican was already on the chopping block.
"Abby was added to the show without chemistry-testing with the other women mainly because she had a prior relationship with Meghan McCain and ABC was desperate to make Meghan appear more likable," a source told the Daily Mail. "But it didn't take execs long to realize that Abby talked a lot, but she never really said anything. Her points and opinions never really landed with the audience because it often lacked substance."
The View airs weekdays at 11 a.m. ET and 10 a.m. PT/CT on ABC.