'The View:' Why Meghan McCain Considered Dating 'A Battle'
Meghan McCain of The View is eagerly awaiting the birth of her first child with husband Ben Domenech. Before meeting her future spouse, the ABC talk show host openly revealed that she wasn't sure if she'd ever walk down the aisle with anyone.
Prior to Domenech entering the picture, McCain was open to dating but likened the process to "war."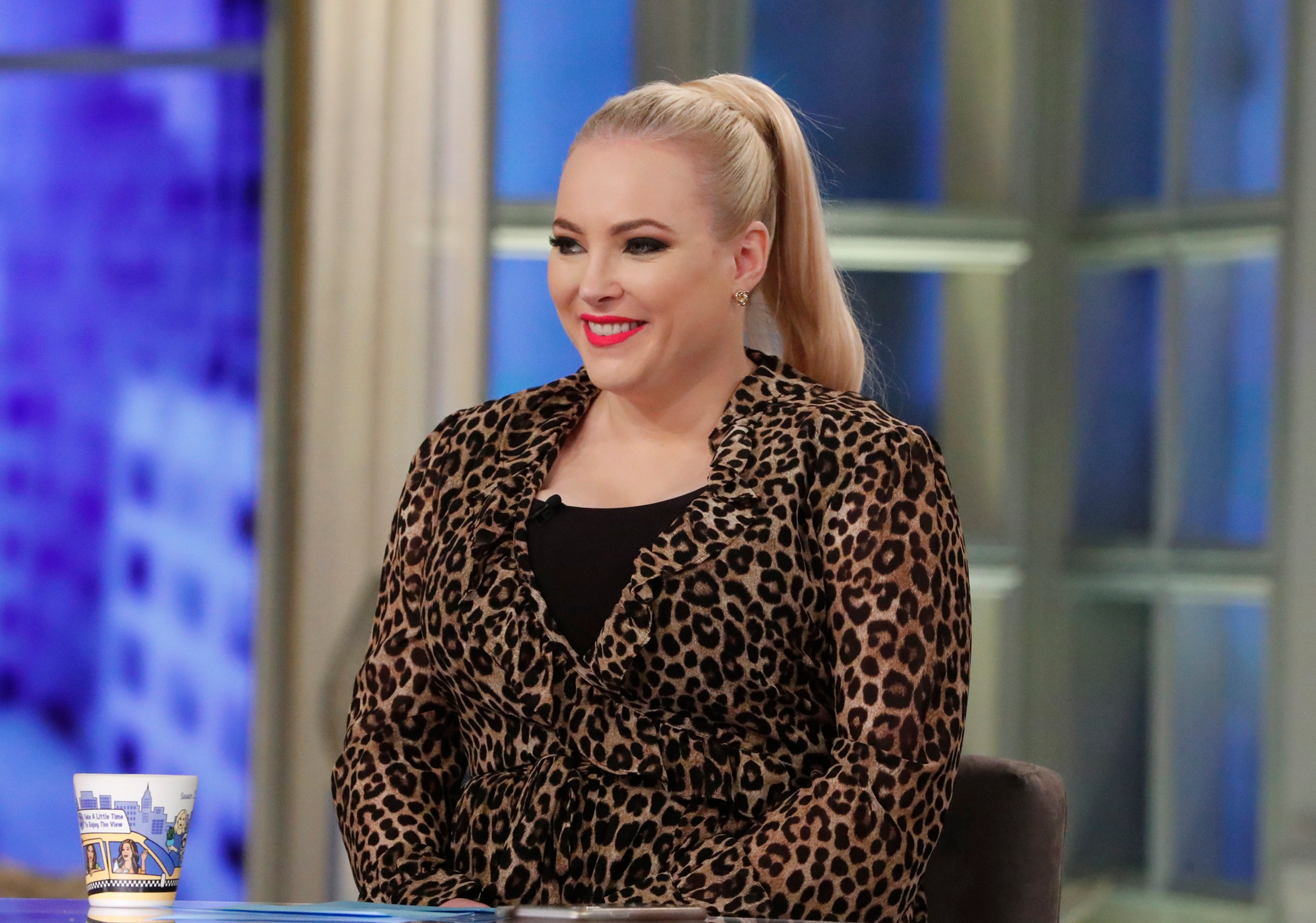 Meghan McCain changes her mind on marriage
In The View's online segment "Ask Me Anything," McCain and former View co-host Abby Huntsman answered some questions from fans. When a viewer raised the topic of dating and marriage, McCain kept it real regarding her previous indifference to tying the knot.
"I waited. I was like 'If I don't get married, I'm cool,'" she stated. "Like, marriage seems kind of like prison… I don't know if I want to do it."
Yet the conservative co-host had a literal change of heart when she met Domenech, co-founder and publisher of The Federalist. McCain has previously shared how Domenech was a strong support to her during the illness and death of her father, the late Senator John McCain.
"Honestly, Ben is my rock and he is amazing and he's made me so much smarter, tougher, stronger, he's opened my heart," McCain said in praise of her husband. "He's the only man I ever met that didn't want to change me."
ABC talk show host's dating advice
In 2013, the conservative co-host launched her own talk-reality TV program Raising McCain on Pivot TV, a start-up cable network aimed at drawing in millennials. One episode from the show explored how technology has impacted the dating world, with McCain pondering if romance exists anymore.
"I did a lot of things on this episode that normally I wouldn't be comfortable talking about or doing on camera," The View star told Glamour in 2013. "Like, we go on a group date! People get to see how awkward I am on dates in this episode."
While covering the topic of social media's affect on dating relationships, McCain admitted she found it to be a challenge.
"I just think that when it comes to intimacy in the beginning parts of dating, I find it difficult," she said in the interview. "I don't know what it means when a guy doesn't text you back, but he likes an Instagram photo and comments on a Facebook page. What the hell does that mean? I have no idea! That makes it complicated."
'Dating is war'
When asked about her view (pardon the pun!) on dating, McCain compared it to some form of combat.
"I think dating is a battle. Dating is war," the talk show host remarked to Glamour. "It's all about game-playing: texting at the right time, saying the right thing. My whole entire life is built on the fact that I am incapable of bullsh*t and bullsh*tting anyone. I mean what I say, and I say what I mean and I'm not gonna jerk anybody around in any capacity of my life… and that doesn't bode well for dating. So for me, I haven't had great dating experiences."
Now happily married to Domenech and expecting their first baby, McCain maintains that she was never a huge fan of dating and advises others to find someone authentic, sans game-playing.
"I was really bad at dating," she said in 2018 in another "Ask Me Anything" segment. "They felt like interviews with cocktails to me… Just date someone who doesn't play games."