'The View:' Why Meghan McCain Misses Joy Behar The Most Out of All Her Co-Hosts
Meghan McCain of 'The View' reveals she misses seeing co-host and sparring partner Joy Behar while under quarantine.
Co-hosts Whoopi Goldberg, Joy Behar, Sunny Hostin, and Meghan McCain of The View have all been appearing on the show via video due to the coronavirus crisis. Discussing daily hot topics and conducting their usual political debates remotely, the panelists are keeping things lively yet missing their face-to-face interactions. 
Though the conservative McCain and liberal Behar are known to often get into heated disputes, the two insist that they are close buddies on and off-camera. McCain recently shared that Behar's absence is the one that hits her the hardest.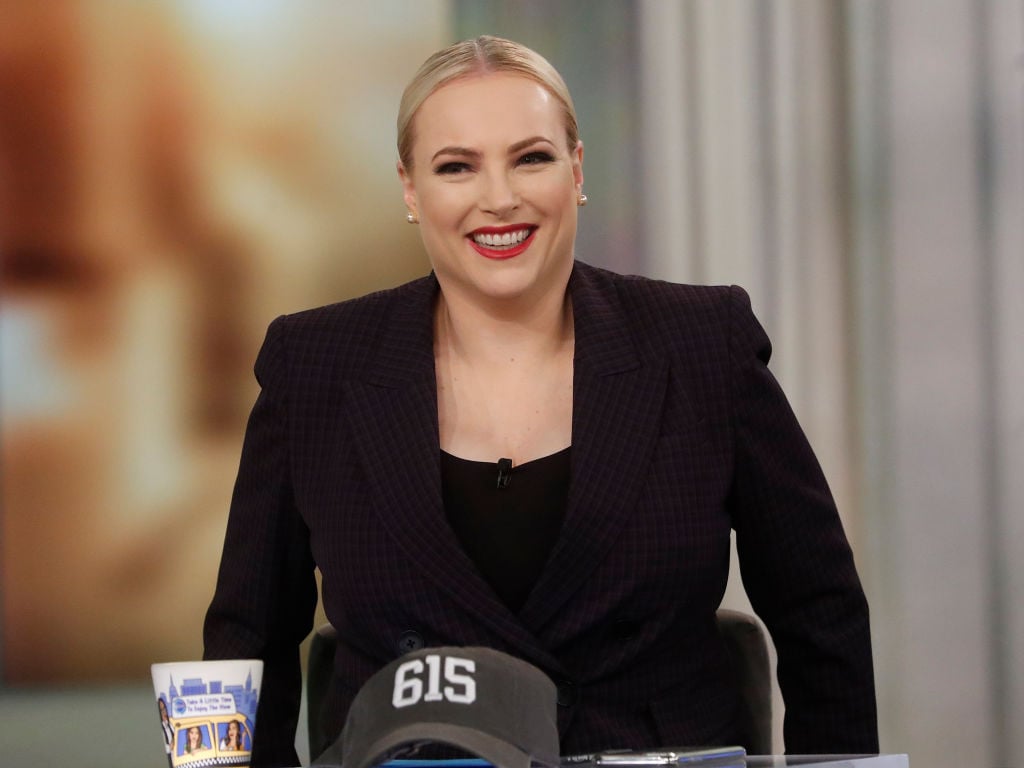 Joy Behar comments on retirement rumors
When rumors began to swirl of Behar retiring from The View in 2022, the comedian quickly set the record straight. 
"They're always talking about me leaving the show, but I'm not leaving the show," Behar said, according to People. "Rumors of my retirement have been greatly exaggerated… What am I going to do? This pandemic has changed the game!… I need to be on television."
McCain was the most vocal about Behar needing to keep her seat on The View, especially now that she's expecting her first child. 
"I called Joy immediately yesterday and was like, 'This isn't an option. You're not leaving. I'm not leaving. None of us are leaving,'" McCain revealed. "There's a pandemic, and an election and the world is insane. And also, I'm pregnant and I need advice from you about being pregnant. From someone who probably does pregnancy similar to how I'm going to do it." 
The conservative co-host basically told Behar she wasn't permitted to exit the show anytime shoon. "So it's not an option, Joy," McCain said she told Behar. "You're not leaving. None of us are allowing you to go."
'The View' star dishes with Andy Cohen
McCain recently appeared on a virtual episode of  Watch What Happens Live with Andy Cohen and spoke on how The View crew is handling putting on the show from home. When the host asked McCain about having to spar with Behar via video, the co-host admitted, "actually, I really, really miss her."
Despite the distance, McCain is staying in contact with Behar on a regular basis. "We get along — nobody ever believes this — but we have a lot in common," the expectant mom revealed. "I've been calling her a lot and bitching about the administration together and I really miss her."
While McCain is clearly fond of all her colleagues, it seems she holds a special place in her heart for the stand-up comic. "Like the most of any of the hosts, not to play favorites," she said of missing Behar. "I'm always like hanging out in her dressing room and bitching about everything, so I just really miss her."
Meghan McCain reveals some shades of gray
With the majority of the nation in quarantine due to the COVID-19 outbreak, the ladies of The View recently discussed some of the coiffing deficiencies they're experiencing on the home front. McCain admitted that she would soon be going from blonde to gray. 
"Look at this, I've got another like, ten days left before it's full gray everywhere," she said, pointing to her roots. "There's nothing we can do… We're all talk show hosts with a little bit of vanity because we are used to working with an incredible hair and makeup team, but it is a health crisis and we all are going to just have a little humility here." 
Goldberg summarized the situation most television personalities are handling with being on-air from home. "We're doing the best we can with what we got, and what we got is what you see," The View moderator said.
Watch The View weekday mornings on ABC!