'The View:' Why Meghan McCain Says She's the First 'Real Republican' Hired for the Show
Meghan McCain of "The View" talks about her role as a true conservative on the daytime talk show.
Meghan McCain became a regular panelist on The View in 2017. Frequently sparring over political issues with fellow panelists Whoopi Goldberg, Sunny Hostin, and especially Joy Behar, McCain does not waiver from her conservative stance regardless of who agrees or disagrees with her.
Though there have been other co-hosts on the show in years past that lean to the right, McCain feels she is the first genuine Republican to serve on the panel.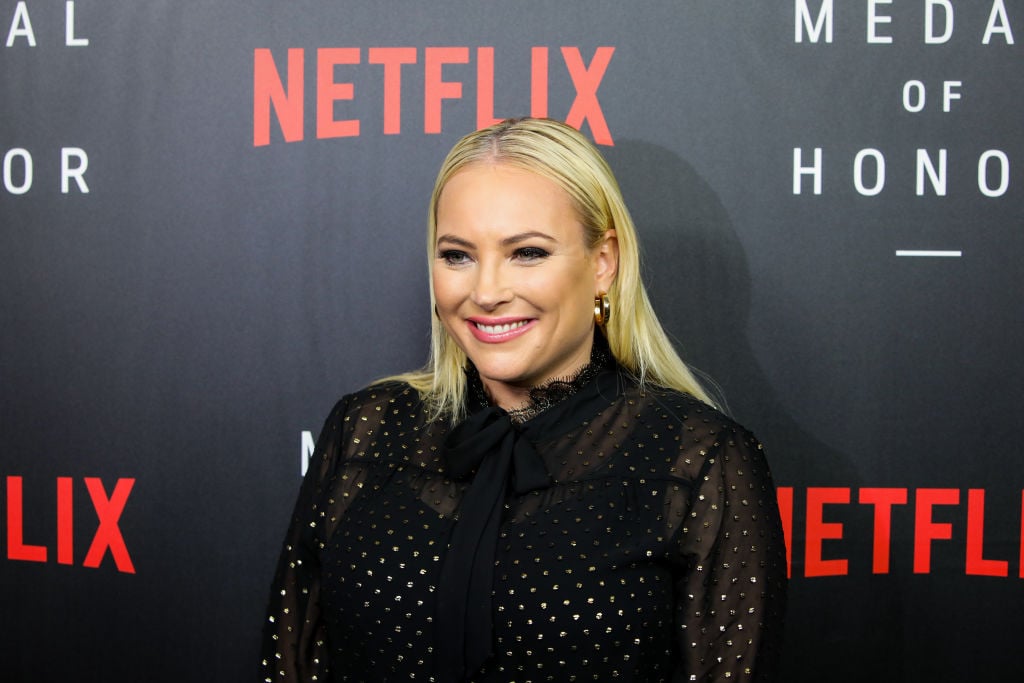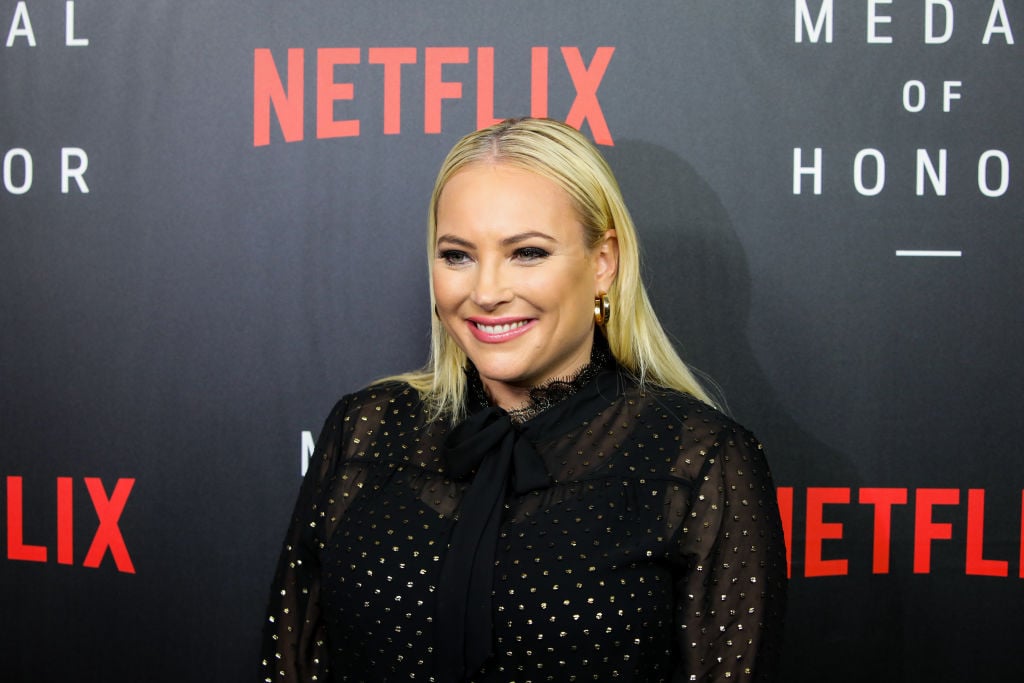 McCain spikes the ratings
When McCain was offered the job at the daytime talk show, she was hesitant at first. "I didn't want to join," she told author Ramin Setoodah for his book Ladies Who Punch: The Explosive Inside Story of The View. "I thought it looked like there was so much turnover. It wasn't the iconic show I watched when I was in college."
Her dad, the late Senator John McCain, encouraged her to accept the offer since he was a fan and friend of Goldberg. "I originally said no when they asked me, and my dad convinced me to do it," she revealed.
Finding her footing with her fellow co-hosts took some time for McCain when she started on the long-running show. "The core people have been here a long time," the View panelist noted. "It feels like you're joining a new club that doesn't want new members. That was the hardest part."
Apparently ABC execs planned well when they brought McCain on the team. According to Setoodah's book, the 2017-2018 season saw a definite spike in viewership with ratings at its highest in four years with the addition of McCain.
The impact of a political 'View'
McCain's willingness to be vocal on her conservative leanings have definitely made an impact on The View, and she has no intention of lightening her tone. Seeing an increase in political awareness, the talk show co-host credits the country's interest in politics as what is driving the show's success.
"I think everyone is more interested in politics," the television personality said. "Young women are different now than when I was younger. Everyone is involved, civically engaged, and informed. I think that's also why the show is doing well."
While her bouts with liberal Behar have become legendary and possibly another reason why more people are tuning in, McCain insists that they both enjoy their frequent debates. "I love sparring with her," she said of Behar. "We're like boxers; we punch gloves and then we're out."
A 'real Republican'
While the show has had co-hosts in the past that would fall under the 'conservative' umbrella, McCain feels that her success on the show is due to her being The View's first genuine Republican.
"I think the reason I worked and other Republicans didn't is because I'm the first real Republican they hired," McCain told Setoodah, adding a reference to a former vocal conservative. "Yes, I think I'm more of a Republican than Elisabeth is."
Setoodah commented in his book that McCain was in no way dissing former co-host Elisabeth Hasselbeck, of whom McCain is a professed fan. The political pundit was just clarifying her firm stance as someone who grew up in the political space.
"I was born in this environment. I don't want to be a Democrat," she said. "I think there were a lot of people they hired that are in the mushy middle, or they are Republicans who are ashamed of being Republicans – or they are intimidated."
Commenting on previous panelists, McCain felt that some have been less definitive on their views. "Nicole Wallace switched parties," she said. "Candace Cameron was a social conservative."
With a pivotal presidential election around the corner, McCain is clearly in her wheelhouse speaking on the subject and is sure to be a fixture at The View for quite some time.