'The View': Why Meghan McCain Won't Be Showing Her Baby Bump
As Meghan McCain's due date approaches, fans of The View have yet to get a glimpse of the co-host's baby bump. Expecting her first child with husband Ben Domenech, McCain has her reasons for keeping most details about her pregnancy under wraps.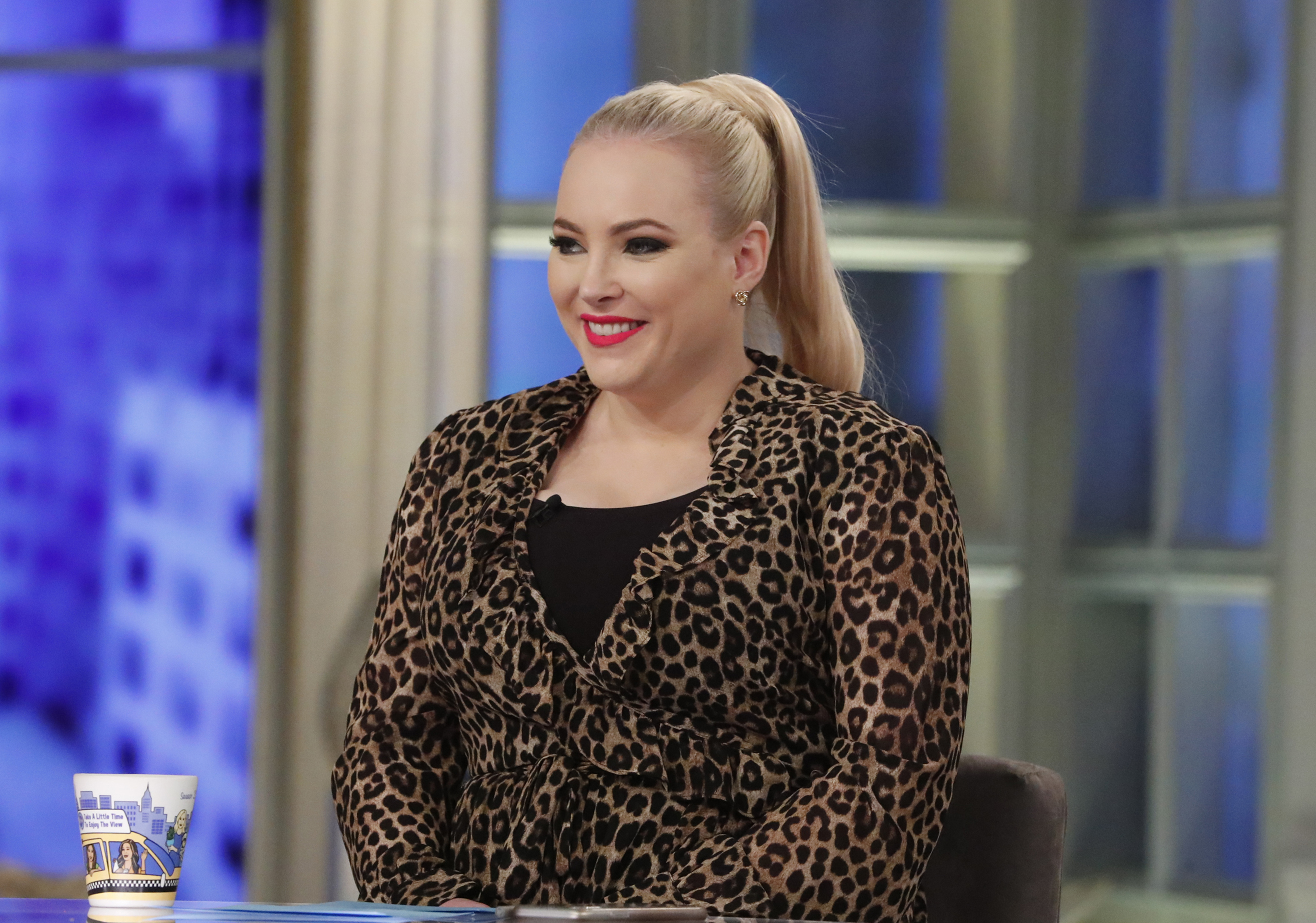 Meghan McCain announces pregnancy on Instagram
Back in March, McCain shared the news of her pregnancy on Instagram soon after national quarantine restrictions were implemented amid the coronavirus crisis.
"My husband Ben and I have been blessed to find out I'm pregnant," she wrote. "Although this isn't how I expected to announce my pregnancy, both we and our families are excited to share the news with you all."
Taking every possible precaution, McCain shared that she would continue co-hosting the daytime talk show from home in order to protect her unborn child.
RELATED: 'The View' Star Meghan McCain Reveals 'One of the Best Parts' of Being Married to Her Husband
"I consulted with my doctors and they advised me that for the safety of our baby and myself, I should be extra vigilant about limiting the amount of people we come in contact with," McCain explained. "Starting immediately, I'll be joining the millions of Americans who are self-isolating … As a result, I will be appearing on The View from home via satellite."
'The View' star explains her stance on social media
Two months after sharing her baby news, the conservative co-host took to Instagram once again to share why she wasn't posting any pregnancy photos or tidbits.
"People keep asking and requesting I show pics & details of my pregnancy," McCain wrote in May on Instagram. "Given that people write on photos I put up of my family they are glad my Dad got cancer and he's in hell, I thought I would leave my unborn child out of the social media cesspool as much as is possible."
Again placing a priority of protecting her newest family member, McCain acknowledged that her actions were not typical of a television personality.
RELATED: 'The View:' Meghan McCain Shares Something People Don't Know About Her in 'Rapid Fire Questions' Segment
"I believe children have a right to privacy," The View star posted. "I know this is an unorthodox choice for a talk show host who is on tv five days a week – but I've always lived by the beat of my own drum."
Meghan McCain continues to keep her baby off camera
While fans realize why McCain isn't giving major details on her pregnancy, some have been hopeful for a glimpse of her baby bump. Over the weekend, McCain explained to her followers on her Instagram Stories why she's remaining on camera only from the shoulders up.
"I'm sorry I'm still not sharing pics of my baby bump," the political pundit wrote. "There are a lot of cruel things written about me in the press on an almost constant/daily basis."
The talk show panelist explained that her maternal instincts were kicking in and her child's privacy took precedence.
RELATED: 'The View:' Meghan McCain Says There's Been 'A Lot To Deal With' During Her Time on the Show
"Normally I just let it go because it comes with the territory of being an outspoken conservative woman on tv," The View co-host wrote. "But I've felt intensely protective and private over this time in my life and the privacy of my child. "
McCain concluded her post thanking her fans and followers who have shown their support. "I hope all the wonderful people who are so supportive and kind understand!" she wrote.
Fans are eagerly awaiting for McCain to announce her baby's arrival!