'The View': Why Sunny Hostin Called Her Audition Day a 'Recurring Nightmare You Can't Wake Up From'
Sunny Hostin has been a regular panelist on The View since September 2016. Yet the attorney's history with the show goes back even further when The View was going through one of its many overhauls. Landing an official audition in 2014, Hostin was one of many candidates vying for the job in what turned out to be a tumultuous day.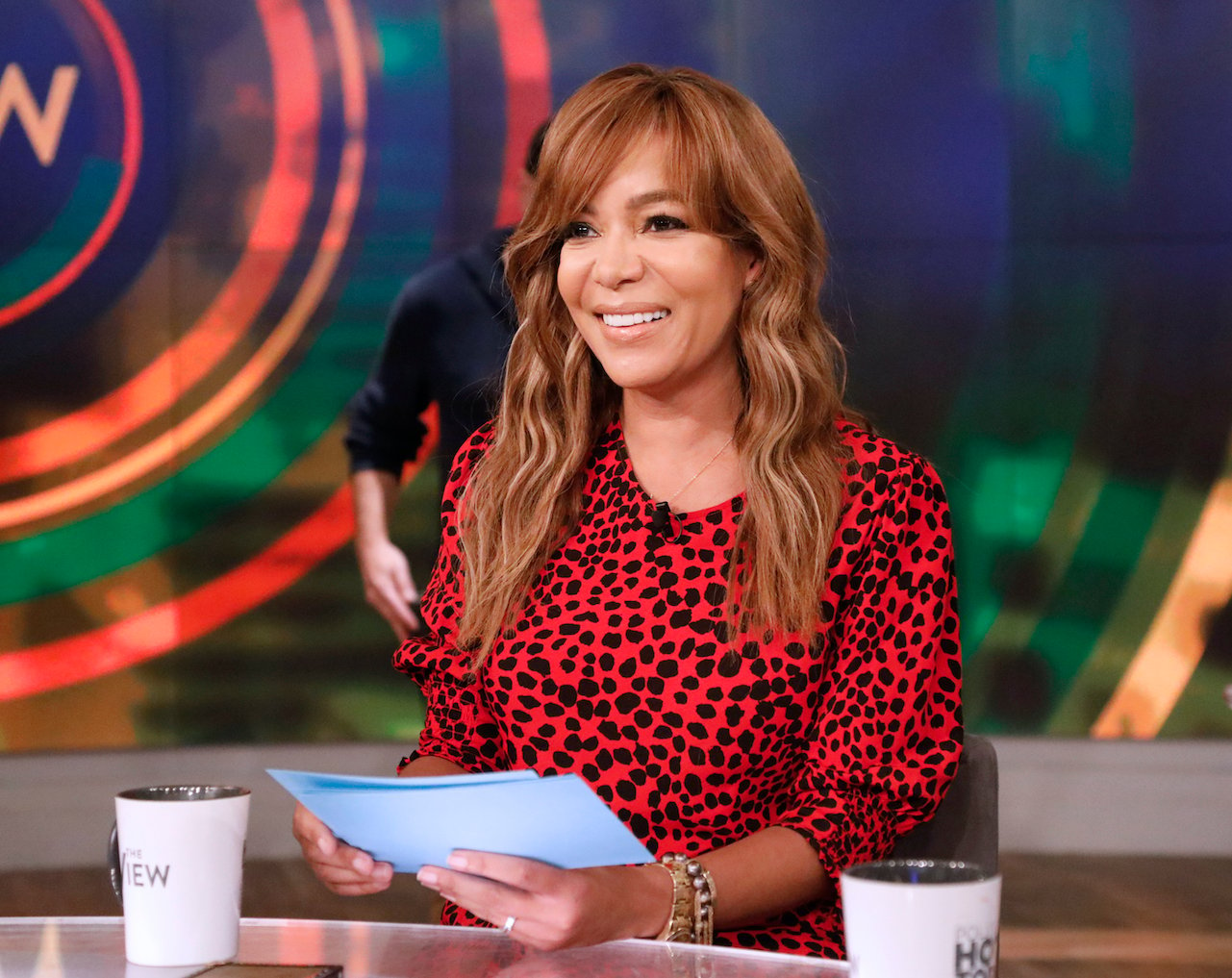 Sunny Hostin tried out for 'The View' in 2014 against many other candidates
After show creator Barbara Walters retired from The View in May 2014, ABC did a massive housecleaning which included giving panelists Jenny McCarthy and Sherri Shepherd the ax. Controversial co-host Rosie O'Donnell was brought back to man the table with Whoopi Goldberg, and producers recruited several news personalities to audition for the empty seats.
Candidates included Hostin, Nicolle Wallace, S.E. Cupp, Ana Navarro, Lauren Sanchez, Sage Steele, and many others. Since Hostin had already been given a trial run on the show for a potential legal segment and as a fill-in, she was confident she would land the gig. The lawyer didn't realize she'd have to compete for the job.
"Imagine my shock when I showed up and saw something like a dozen or more women pacing around," Hostin wrote in her 2020 memoir, I Am These Truths: A Memoir of Identity, Justice, and Living Between Worlds. "I wondered what the hell was going on. I'd thought the job was mine. And I don't think I was alone."
She continued, "As I looked around the crowded green room, everybody looked out of sorts and uncomfortable. … It became apparent really quickly that we were all vying for a spot on the show. It was just a big cattle call."
Sunny Hostin described what happened at 'The View' audition as 'exhausting'
In her book, Hostin explained that the candidates were grouped according to topics and areas of expertise, which rotated throughout the day. She immediately was unimpressed with how the audition was being conducted.
"The whole vibe or the room was bizarre," The View star remarked. "Between that and the cacophony of conversations going in that green room, which reeked of perfume and sweat, things were clearly going to go very badly. What exactly was I doing here?"
In one round, Hostin participated in a discussion with Goldberg, O'Donnell, Cupp, and Wallace. When the topic turned to abortion, O'Donnell and Cupp got into a "heated argument" that wore everyone out.
"The fake segment was over," Hostin recalled of her turn with O'Donnell and Cupp. "We all headed to the green room, exhausted from the fight, even though half of us hadn't even been in it. … The whole day was like a recurring nightmare you can't wake up from. At this point, people were dropping like flies."
'The View' seat went to Rosie Perez instead of Sunny Hostin
Hostin was brought in for one more roundtable after the O'Donnell/Cupp battle and felt she nailed it. She was asked to sign papers promising not to pursue other television opportunities, which led her to believe she got the gig.
"My agent said that was a great sign," The View co-host wrote. "And I definitely still wanted the job, even though the audition had been brutal."
Despite the evidence alluding to Hostin joining The View panel, she was soon told by her agent that the job was going to Rosie Perez because "they really wanted a Latina for the seat". The decision infuriated Hostin, who was also Latina.
"It was a gut punch," she revealed. "My whole life I'd been told I wasn't Latina enough. And here it was again. I'd been a successful guest host. The tabloids were filled with headlines about my being a front-runner. … And I lost out because the powers that be deemed that I, a Spanish-speaking woman who was Puerto Rican, wasn't Latina enough."
In hindsight, Hostin saw the loss to be a blessing in disguise. The season's ratings tanked, and there was soon another co-host shakeup with O'Donnell and Perez leaving. Hostin joined the panel as a permanent host in September 2016.