'The View': Why Would Meghan McCain Compare Herself to Alexandria Ocasio-Cortez?
During Alexandra-Ocasio-Cortez's visit to 'The View,' Meghan McCain said they had one major thing in common.
At a glance, The View co-host Meghan McCain and House Rep. Alexandria Ocasio-Cortez (D-NY) would seem to have nothing in common. In fact, their differences became apparent the moment they were born.
McCain, 35, grew up wealthy, the daughter of an heiress to a beer-distributor fortune (Cindy McCain) and a U.S. senator (John McCain). If you like to use net worth as your point of reference, McCain's stood near $4 million the last time someone ran the numbers.
Ocasio-Cortez, on the other hand, grew up in a working-class family and has more debt than savings. (Her net worth was pegged at $7,000 in 2019.) But finances and inheritance only tell part of the story. Ocasio-Cortez, of course, became the youngest U.S. Congresswoman in history upon her '18 election.
Politically, Ocasio-Cortez identifies as a member of the Democratic Socialists of America. McCain, whose fame came from working on TV, proudly represents the conservative viewpoint on The View. But McCain said they have one important thing in common.
Meghan McCain called herself and AOC 'boogeywomen' of the right/left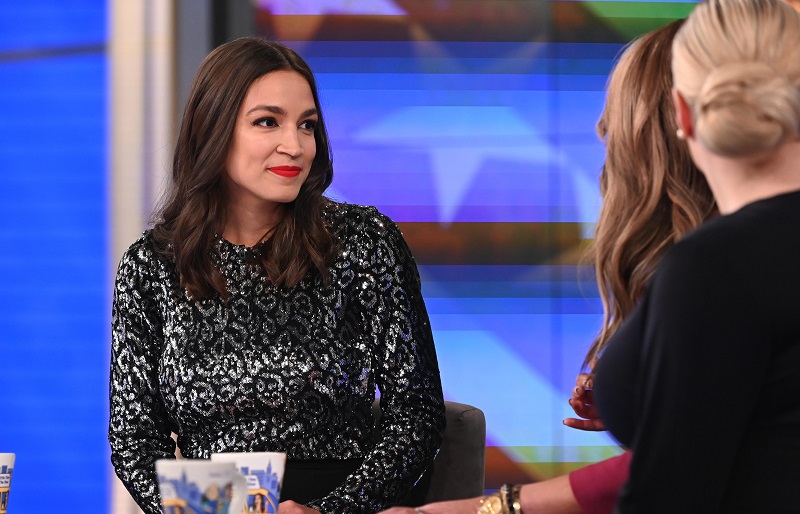 During Ocasio-Cortez's February 19 visit to The View, she faced her share of tough questions from the ladies at the table. In McCain's case, the conservative commentator asked about the bad behavior of supporters of Bernie Sanders, whom Ocasio-Cortez endorsed for president.
But before McCain asked AOC to address the online trolls afoot, The View co-host brought up something she believed she had in common with the Congresswoman. "I feel like you're the boogeywoman of the right and I'm the boogeywoman of the left," McCain said.
From there, McCain told AOC that the socialist program she supported "is like the apocalypse" to conservatives like her (and her husband). She also expressed grave concerns about Sanders' hope to change national policy on healthcare and taxation of the wealthy.
In short, that moment of commonality departed quickly as McCain aimed to challenge Ocasio-Cortez with her talking points. (Per usual, McCain read them from an index car.) But, all politics aside, McCain didn't really prove her point in common with AOC.
'The left' doesn't really pay much attention to McCain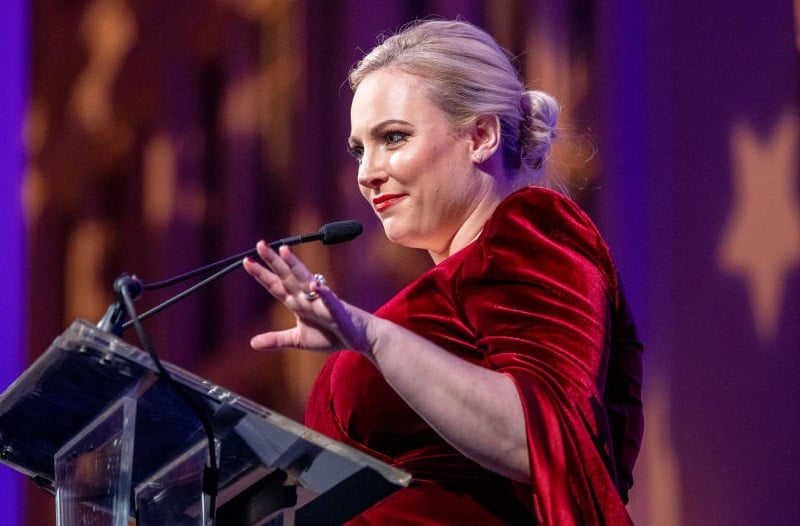 The fascination of conservative media figures (especially Fox News hosts) with Ocasio-Cortez has been well-documented. In fact, Joy Behar started a segment during AOC's visit by asking her why she "triggered" people on the right. And AOC acknowledged that's exactly what happened from the start.
"Like five minutes after I won my primary, it was the apocalypse on Fox News," she said, using the line McCain referenced later. Indeed, if you've ever watched the network — or read any of the dozens (hundreds?) of stories published about her on foxnews.com — you can see AOC get a disproportionate chunk of the corporate network's attention.
As for McCain's claim of being the equivalent on the left, there's no evidence for that one. On the left-of-center MSNBC, you'll rarely find segments devoted to McCain (unless Donald Trump attacked her). She's simply not a factor in left-leaning outlets, unless the subject is something she said on TV.
McCain is a target of ridicule by Democrats who watch The View, however. If you go on Twitter during or after a broadcast, you'll find dozens of people expressing their distaste for her. But here's the big difference: The subject is a TV show, and the comments are by viewers. It's not real-life; it's not the political "left"; and it's most certainly not Congress.
Also see: 'The View' Has Another Blowup as Joy Behar Tells Meghan McCain, 'You're Not Gonna Vote!'