'The View's' Meghan McCain Has a 'Weird and Wild' Connection to This 'Saturday Night Live' Star
Meghan McCain of The View is very proud of her Arizona roots. Raised in Phoenix, the talk show host often gives a shout out to the western state and is never shy about voicing her devotion to her home.
In a recent interview on Sunday Today, a Saturday Night Live cast member revealed that she has this in common with the conservative panelist from the Grand Canyon state.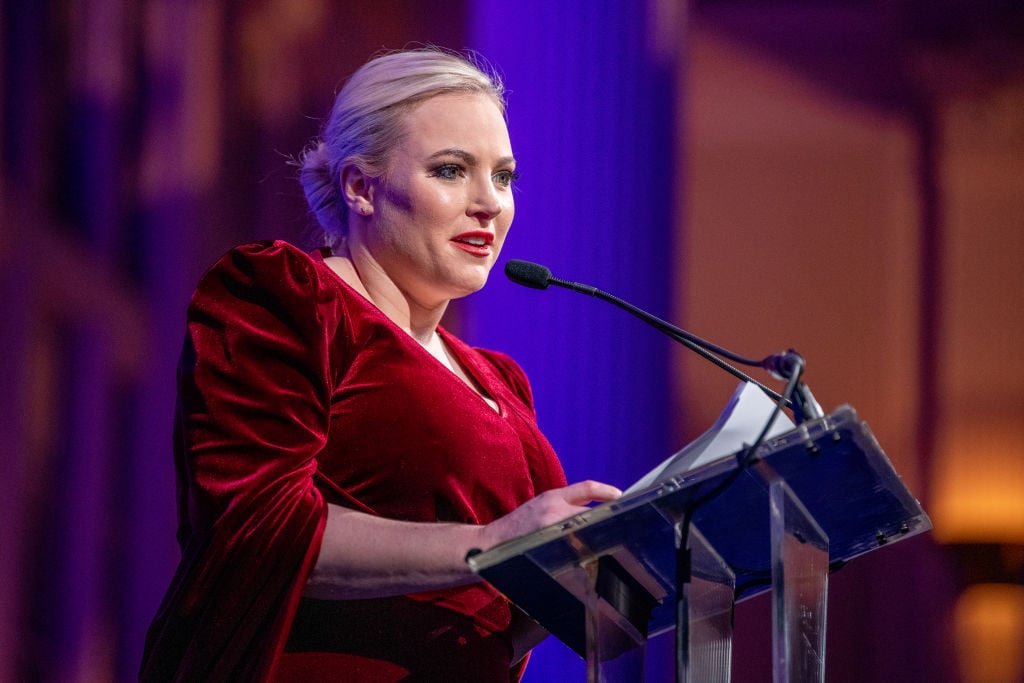 Recent return home
McCain is the daughter of the late John McCain, who served as Arizona's senator for close to 20 years. The co-host of The View had shared last spring that she was still in too much grief following her father's death in August 2018 to visit her home state.
"241 days. I made you teach Ben how to grill your dry ribs because I knew at some point you wouldn't be able to," McCain captioned her Instagram post in April. "I miss you every. single. day. I still can't go back home to Arizona."
People recently reported that McCain made the journey back home earlier this month. "I'm really looking forward to having some much needed family time," she said. Her visit back to Arizona came on the heels of a tumultuous week on The View, when the departure of co-host and friend Abby Huntsman was announced.
'SNL' parody
The View has previously been subjected to jokes and parodies of the all-female panel. One in particular was considered high praise to the ABC daytime talk show hosts.
In April, NBC's Saturday Night Live put on a sketch of their version of The View, with Kate McKinnon as Joy Behar, Melissa Villaseñor as Ana Navarro, Aidy Bryant as McCain, Leslie Jones as Whoopi Goldberg and Cecily Strong as Abby Huntsman. Bryant was quick to grasp McCain's penchant for mentioning her home state.
"Can I just say something as the Princess of Arizona?" Bryant, as McCain, said in the segment, according to Newsweek. "There is a crisis at the border, and the border is right up in my Arizona."
McCain, who once interned for the NBC show, immediately took to social media to praise the performance. "I'm not supposed to be on twitter because of hiatus BUT this sketch is hilarious, and being parodied by @SNL is a huge pop cultural honor," she tweeted. "Signed, your old intern and 'the princess of Arizona.'"
'Arizona gals'
Bryant recently spoke with Today's Wille Geist and shared that she has a few things in common with the person she portrays on the daytime talk show skit. According to E! News, the SNL star revealed that like McCain, she is also from Phoenix and the two attended the same school, Xavier College Preparatory.
Telling Geist that she and McCain are "Arizona gals" through and through, Bryant recalled that they didn't really know each other well in school since she was a freshman while McCain was a senior. "Isn't that so weird and wild," she said to Geist, humorously adding, "You know, her dad had a computer lab named after him, mine did not unfortunately."
The comedian also revealed that McCain showed a gesture of support for Bryant's impersonation of her in their SNL sketches. "She very sweetly sent me flowers once, which was, I thought, very classy." 
Fans are hoping to see Bryant as McCain on SNL in the (very) near future!