'The View's' Meghan McCain Posts A Sweet Message About Joy Behar on Twitter
With Joy Behar missing from the table on "The View," Meghan McCain shared how she's feeling about the comedian's absence.
Fans of ABC's The View often tune in to see conservative co-host Meghan McCain have yet another spirited debate with liberal panelist Joy Behar over the political item of the day. While they often go head-to-head on the air, the two revealed that they actually enjoy a close friendship.
With Behar missing from the table since deciding to self-isolate due to the coronavirus outbreak, McCain is apparently missing her sparring partner and expressed her feelings in a simple social media post.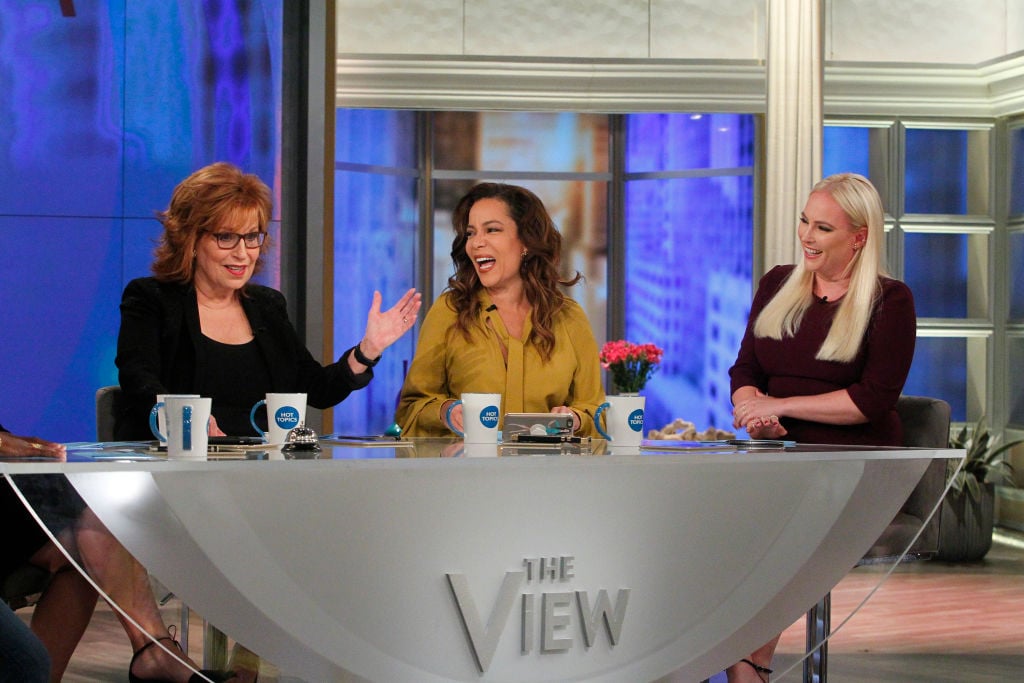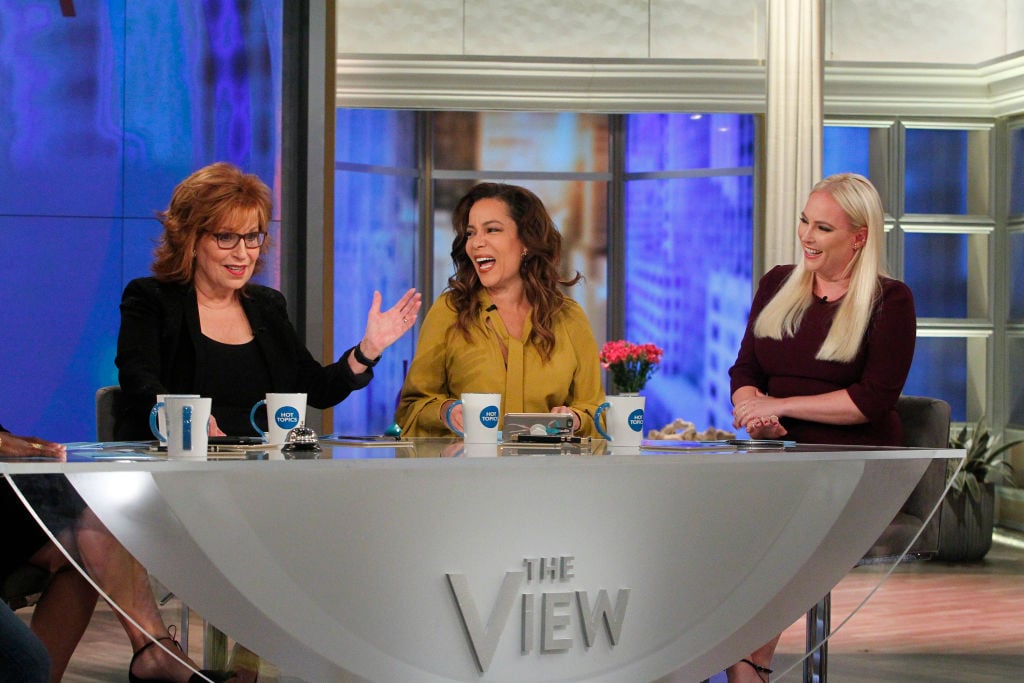 Behar decides to do some social distancing
Last week, Behar announced that she was taking some time to enjoy her view from home. With the coronavirus crisis forcing more restrictions nationwide, the comedian felt she was in the 'at-risk' demographic due to her age and decided that it would be in her best interest to self-quarantine.
"You really can't tell how old I am by looking at me, but I am actually up there," the 77-year-old co-host said, according to Today.com. "I decided that I think I'm gonna stay home for a while. I'm gonna socially distance myself for a little bit, so next week you won't see me here."
Sharing that her daughter was encouraging this action, Behar stated that she was taking a week off from the show and would reevaluate after that time.
"I have to point out I'm in a higher-risk group for my age, but I'm perfectly healthy," Behar said. "I'm doing this myself. Luckily I don't have to worry about childcare and things like that, and also I have enough money to take off some time."
Earlier this week, Goldberg also decided to self-quarantine and has been joining the show via video.
Addressing false assumptions
In September, Behar and McCain spoke about their relationship on Entertainment Tonight, revealing that viewers often misinterpret their disagreements that occur on the air.
"Of all the people backstage, we actually get along the best," McCain told the media outlet of Behar. "Because we always want to watch news after and still talk about it." Behar agreed, adding, "Yeah, it's true."
The two made the same proclamations in November, trying to dispel rumors that they were rivals. "We like each other!" Behar told Entertainment Tonight. "They keep writing things about how we can't stand each other."
McCain found it hurtful that such negative statements are made about her relationship with Behar. "It genuinely hurts my feelings because our dressing rooms are next door to each other and you and I have the same emotional reaction to things, sometimes in different ways," she shared. "We're both upset equally, the equal amount of the same things. I wish people would give us a break, for real."
McCain misses Behar
On March 19, several days after Behar made her announcement regarding a hiatus, McCain took to Twitter sharing that she was truly feeling the comedian's absence. "I'll say it – I really miss @JoyVBehar," McCain tweeted.
The conservative panelist's sentiments are actually in line with what she expressed when speaking on their friendship in November. "I trust being on-air with you, which takes time," McCain said to Behar. "I trust being on-air with you and very serious topics and intense topics, and things that are hard to talk about."
McCain has admitted that she doesn't enjoy being on The View when Behar isn't at the table. "When you're not here, I hate the show," the ABC political analyst told Behar, according to Entertainment Tonight. "I really have a hard time. As everyone knows, I have a really hard time when I can't fight with you, I really enjoy it."
The View panelist shared that while she appreciates Behar as a colleague, she also considers her a friend. "I really enjoy being friends with you. You're really funny, you always make me laugh on the show," McCain said. "I'm really, sincerely very grateful that you're on the show with me and you have all the answers. I do, I love Joy … because neither of us put up with s***."
Hopefully both Behar and Goldberg will be back at the table of The View sooner rather than later!