'The View's' Meghan McCain Posts a Sweet Shout Out To Her Husband on Social Media
Meghan McCain of The View is currently joining her fellow panelists via video as she self-quarantines at home with husband Ben Domenech. Recently announcing that she's pregnant, the television personality is taking extra precautions during the coronavirus crisis and remaining on lockdown with her spouse.
Married since 2017, McCain just posted a loving tribute to her hubby as the two are spending an unprecedented amount of quality time together.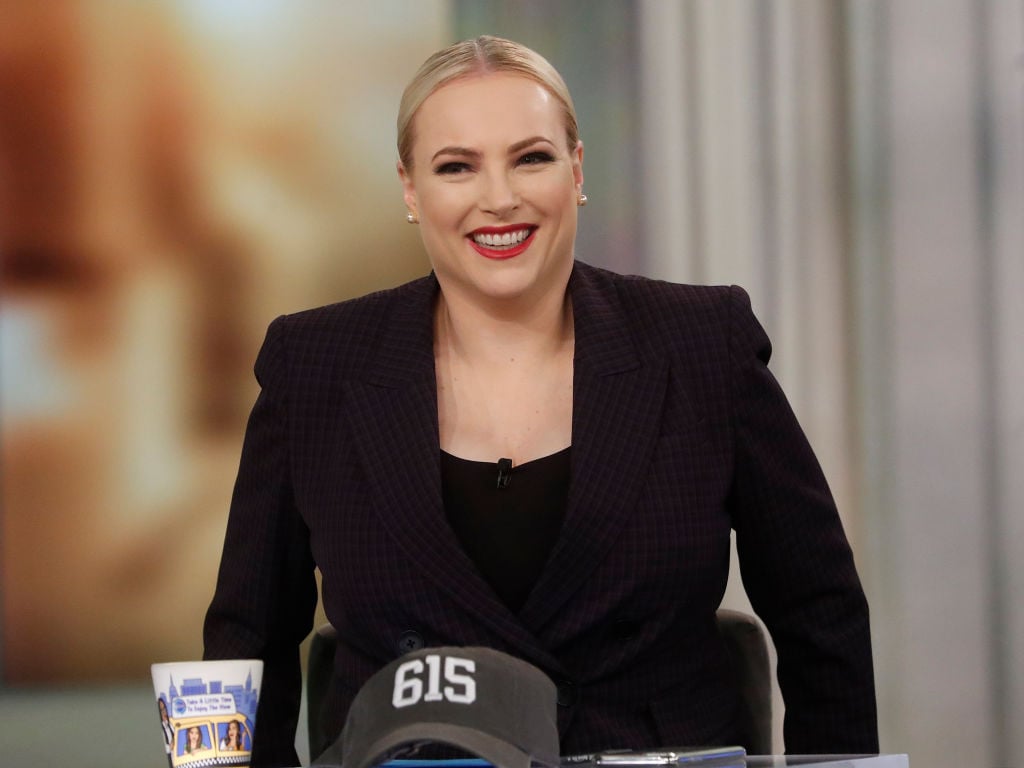 Speeding up the wedding date
McCain and Domenech tied the knot on November 21, 2017, at the McCain family lodge in Sedona, Arizona. According to Heavy, the two had a very brief engagement and moved up their wedding date when McCain's father, the late Republican Senator John McCain, discovered his cancer diagnosis.
"We were originally going to elope before everything happened with my dad, but obviously all these things have taken on new meaning," McCain said.
Domenech, also a political commentator, was in full support of speeding up their nuptials. "This brought into focus how important it was for Meghan to have her dad see her get married, and to have that happen while he was still fully there and fully able to participate," he said. "This was something that she needed."
McCain's pregnancy announcement
On March 22, McCain took to social media to share the happy news that she's expecting. "My husband Ben and I have been blessed to find out I'm pregnant," she wrote on Instagram. "Although this isn't how I expected to announce my pregnancy, both we and our families are excited to share the news with you all."
McCain has previously shared that she suffered a miscarriage last year, revealing the pain of losing her pregnancy in an op-ed for the New York Times. 
"I think that everybody knows that this has not been a smooth road to motherhood," she said from home on The View several days after her announcement. "It's taken a lot of physical, mental, emotional strength to get here and I think like a lot of women, it just wasn't a straight line. I … didn't know if I was ever going to be a mom."
McCain's Insta love letter
Last week, McCain posted a lengthy shout out to her husband on Instagram, singing his praises for giving her a shoulder to lean on throughout the COVID-19 crisis and being her calm in the storm during her pregnancy.
"If somebody told me the first night we met when we did nothing but laugh and drink whiskey neat until the sun came up that one day you would be taking care of me, keeping me calm, cooking my every craving, rubbing my back, making me turn off cable news when I start to cry because of the intense pain and suffering our country is in," she gushed in her post alongside a pic of the couple, "play scrabble and Mario Kart with me anytime I want and doing anything and everything to make this upside down nightmare a comfortable haven while I was pregnant with your baby and quarantined during the apocalypse … I would have thought one of you were smoking something really powerful."
Commenting on the ups and downs the two have shared in their short time together, McCain wrote of her devotion to her husband.
"Life keeps throwing us curveballs but we both knew the first night we met there was no one else for either of us in the world," the View co-host posted. "It was like God finally formally introduced us but we had already known who we were waiting for."
Naturally, McCain ended the endearing post with her sharp wit. "Our love has always been easy and wild." she wrote. "I love you and couldn't have created you in my mind, Ben. There's no one I would rather be in a foxhole with. But the universe sure does have a f—ed up sense of humor … "