'The View's' Whoopi Goldberg Had a Very Unique Job Before Becoming An Actress
EGOT winner Whoopi Goldberg has made a name for herself both on stage and screen. Serving as the moderator for The View since 2007, Goldberg still gets plenty of offers to resume her iconic actress status.
Before hitting it big in Hollywood, the Ghost star had to make ends meet by taking on an occupation that some may consider a bit peculiar.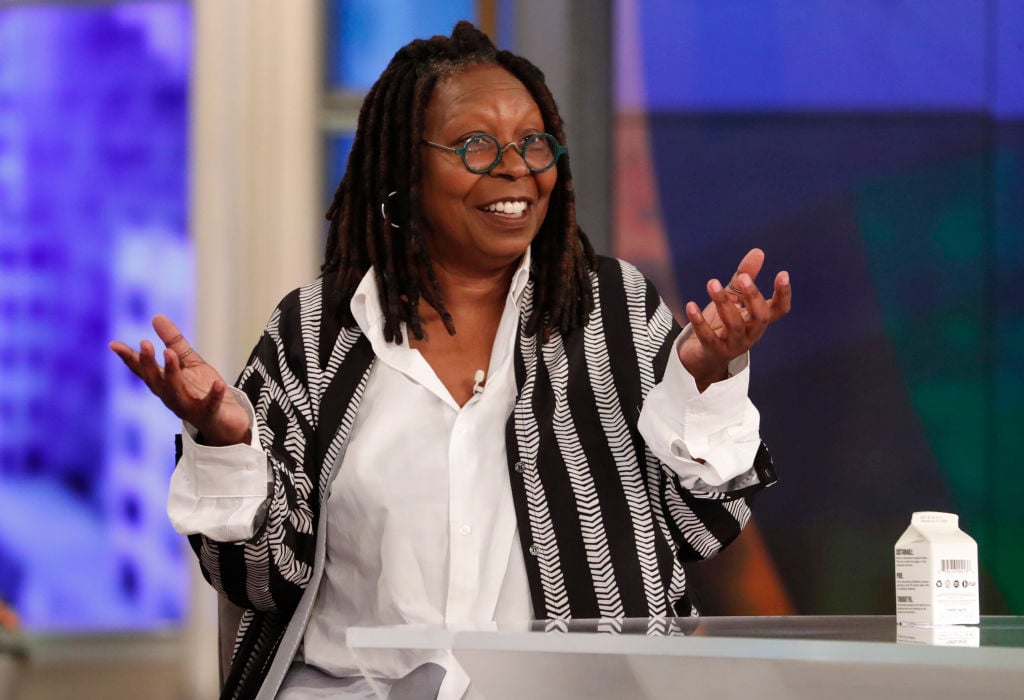 Rising star
Born Caryn Elaine Johnson in New York City, Goldberg got her big showbiz break in 1985 when director Steven Spielberg cast her in the starring role of The Color Purple. Already doing stand-up comedy, the actress began landing comedic movie roles and eventually won Oscar gold for playing Oda Mae Brown in the 1990 blockbuster Ghost alongside Patrick Swayze and Demi Moore.
Already having received a Grammy for her comedy recording in 1985, she later won a Tony for serving as producer of the Broadway musical Thoroughly Modern Millie in 2002, and received a Daytime Emmy for her work on The View.
The EGOT recipient chalks her success up to fate. "You can't create a career," Goldberg told The New York Times Magazine in July. "It goes where it goes. In fact, for a long time, people could not figure out how I actually got a career."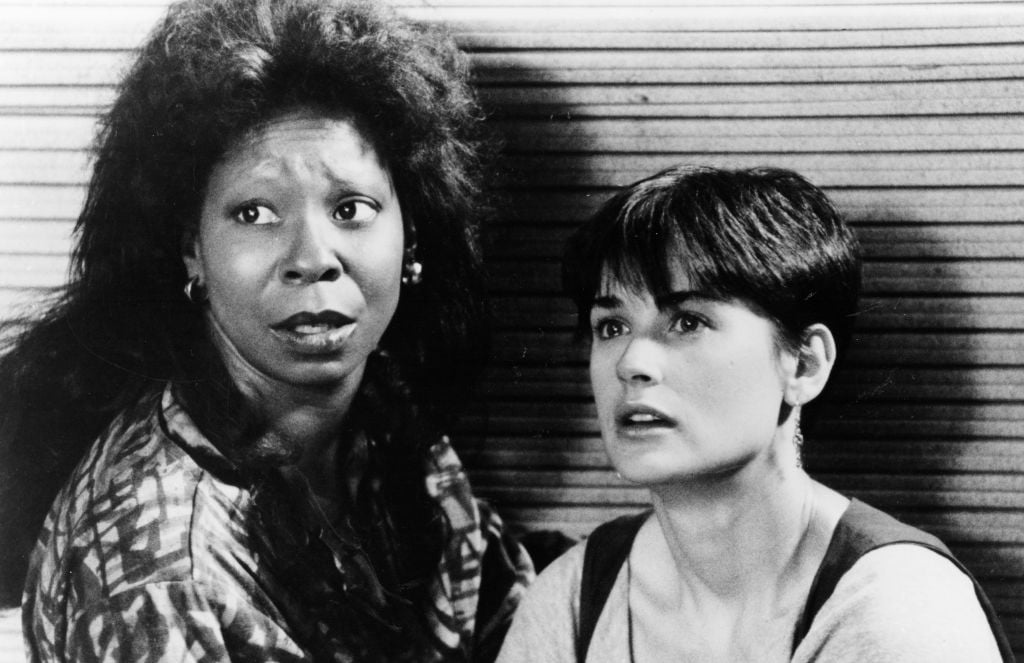 Previous experience with the supernatural
Maybe it was a precursor to her role in the supernatural thriller Ghost, but at the time Goldberg saw her job as a beautician in a funeral home as a way to pay the bills before she making it in showbiz.
"I did hair and makeup on dead people," she revealed, according to the Huffington Post. "There was an ad in the paper! And I'm a licensed beautician as well, because I went to beauty school."
Goldberg had previously held jobs as a bricklayer and garbage collector, yet despite her fortitude she found the job working with the deceased to be a challenge. "It's a rough gig," she said. "You have to be a certain kind of person. And you have to love people in order to make them worthy of a great send-off."
A 'Ghost'-ly experience
Goldberg revealed that her boss at a time had a strong sense of humor and had decided to play a joke on her since she had just started on the job. Appearing on one of Oprah Winfrey's Master Class episodes, Goldberg recalled a rather spooky experience when she was looking for her boss.
"In the old days, they used to have these big, thick doors — wooden doors," she shared. "[It was] kind of chilly in the room, and [it] had these drawers. So, I go in, and he's not in there." While in the room waiting for her boss to arrive, Goldberg heard a strange sound that mimicked constant creaking or scratching.
"My brain is saying, 'Hey, that's not a sound we should be hearing right now,'" she explained. "As I start to look around, I see that one of the drawers is moving — and it's moving out, it's opening… As my brain puts together the fact that the drawer is opening — we don't see anybody pulling the drawer open — at the same time, I'm getting up to run. It's all coming together at the same time. The drawer is really opening, and this thing happens where I see this: [My boss sits up and says,] 'Hello there.'"
Like most people would choose to do, Goldberg bolted to get out of the room. "I run, boom, into the door," she said. "Knocked myself out."
When she regained consciousness, the actress discovered her boss had a reason for his terrifying prank. "He said, 'Now, the worst thing that you could imagine has happened. That's it. That's the worst thing that can happen. It's already happened… You still want to work?'" Goldberg said.
His prank did the trick, where Goldberg revealed her jitters on working with the dead were completely gone. "It was the greatest," she said. "Once he did that, I was fine."
Perhaps the experience prepared her for her future role as a psychic in Ghost!