The 'Vivid Memory' Princess Diana Had of Camilla Parker Bowles That Was a Warning of Things to Come
Princess Diana married Prince Charles on July 29, 1981. It was a grand occasion that the whole world tuned in to witness. The marriage was anything but happy, but the wedding procession and all the hype made it out to be the most important wedding to ever grace the streets of London. There was one moment in particular that stood out in Diana's mind as she walked down the aisle at St Paul's Cathedral that should have served as a warning for her of the future.
The wedding of the century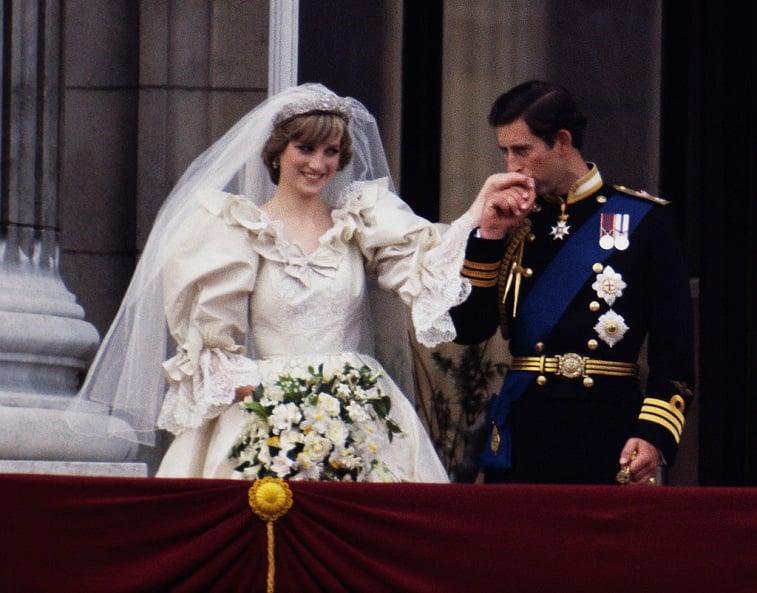 Over 750 million people reportedly tuned in at home to watch the grand occasion on their television screens. If people weren't watching, then they certainly remember where they were on that day. It was considered the wedding of the century and the occasion was just as grand as you might imagine.
Princess Diana saw Camilla Parker Bowles as she walked down the aisle to Prince Charles
One moment stands out in Princess Diana's mind as she walked down the aisle towards her future husband. She revealed the details in her biography written by Andrew Morton called Diana: Her True Story. Diana happened to spot Camilla Parker Bowles as she walked down the aisle. Camilla was the woman Charles would have an infamous affair with while married to Diana.
"So walking down the aisle I spotted Camilla, pale grey, veiled pillbox hat, saw it all, her son Tom, standing on a chair. To this day you know – vivid memory," Diana said in taped conversations for material for the novel.
It was a sign of things to come in Princess Diana's future
The "vivid memory" should have been a warning of what the future held for Princess Diana. She still had high hopes that things would work out between herself and Prince Charles, but she realized almost immediately after the wedding that things weren't as they should be. Charles was enamored with Camilla and Diana never stood a chance.
Princess Diana confronted Camilla Parker Bowles on one occasion
Diana eventually got up the courage to confront Camilla and it happened to be at Camilla's sister's 40th birthday party. No one expected the Princess to attend, but she decided to anyway. Once she had Camilla alone, she let her have it.
"Camilla, I would just like you to know that I know exactly what is going on," Diana said. Camilla just played dumb and said that she didn't know what she was talking about.
"I know what's going on between you and Charles, and I just want you to know that," Diana explained. Camilla responded by saying, "Oh, it's not a cloak-and-dagger situation."
"You've got everything you ever wanted. You've got all the men in the world falling in love with you, and you've got two beautiful children," Camilla said. "What more could you want?"
Diana's response was everything: "I want my husband." Princess Diana and Prince Charles eventually settled on divorce in 1996. The fact that Diana spotted Camilla as she walked down the aisle towards her destiny should have told her everything right then and there.
Diana would die in a tragic car accident in 1997. Charles would go on to marry Camilla Parker Bowles in 2005.