'The Voice': Adam Levine Is Returning for the First Time Since He Quit Being a Coach
Adam Levine returned to focusing on his music after being a coach. Now he's returning to The Voice. Here is everything Showbiz Cheat Sheet knows about his upcoming appearance.
Adam Levine quit 'The Voice' but kept in touch with the coaches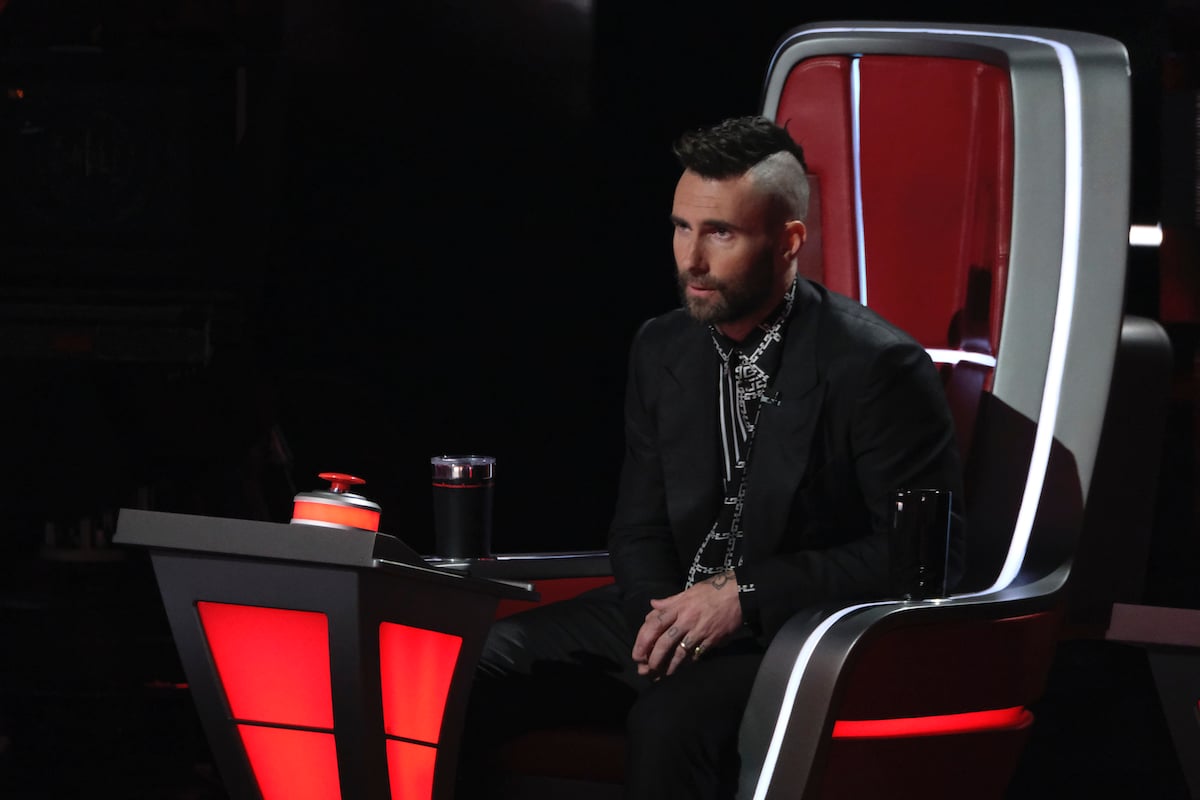 Levine was one of the original coaches of the show and stayed for 16 seasons. Gwen Stefani then stepped in to replace him. 
Blake Shelton later revealed Levine's decision wasn't a total surprise. "I think we all knew, on the inside of the show, that he was ready to make a move," the country singer told Entertainment Tonight in 2019. "For a guy like Adam, who is just — he's the most ADD person I think I've met — for him to have even done it as long as he did without wanting to move on to the next thing is amazing."
He continued, "But I know he's happy with his decision. Doesn't mean I am, or any of us [are happy], but at least they were able to soften the blow a little bit and bring Gwen [Stefani] back."
Levine went on to say he was happy after leaving The Voice. He continued making his own music and staying in touch with his fellow coaches. He was recently in a Super Bowl ad with Stefani and Shelton.
Adam Levine is returning to 'The Voice' for the first time since he quit
Levine is returning to the show. He'll be performing "Beautiful Mistakes" with Maroon 5 in the season 20 finale. This will be in celebration of The Voice's 10th anniversary.
The former coach won't be the only celebrity performing in the show. Us Weekly reports Justin Bieber, Snoop Dogg and DJ Battlecat, Gwen Stefani and Saweetie, Thomas Rhett, OneRepublic, Lauren Daigle, Ben Platt, and Kelsea Ballerin will also perform in the episode. 
This season's finalists are Victor Solomon from Team John Legend, Kenzi Wheeler from Team Kelly Clarkson, Rachel Mac from Team Nick Jonas, Cam Anthony, and Jordan Matthew Young from Team Blake Shelton. 
Will Adam Levine perform in Blake Shelton's wedding?
Stefani and Shelton are getting married. Shelton said his good friend might perform on the big day.
"He may not like it, but Adam Levine's gonna have to get the band together and come and play our wedding," Shelton said on Late Night With Seth Meyers.
But Levine gave his reaction to that interview when talking to Sirius XM's The Morning Mash Up. "Man, f*ck you, I'm not coming to play your wedding," he joked.
The Maroon 5 singer did say he'd actually "love to" do it. But the couple hasn't asked him. He also said he still talks to the couple regularly. It should be fun for fans to see them reunite in the finale.
The Voice finale airs on NBC Tuesday, May 25, at 8 p.m. EST.