'The Voice': There Will Be Another Mega Mentor for Season 18 After Taylor Swift's Appearance Last Season
Last season was a big one for The Voice. Not only because Blake Shelton and Gwen Stefani were reunited on the show. But Taylor Swift also helped out the teams as a mega mentor. Season 18 will get another artist to fill the role and here is everything you need to know.
Taylor Swift was a mega mentor for the Knockouts last season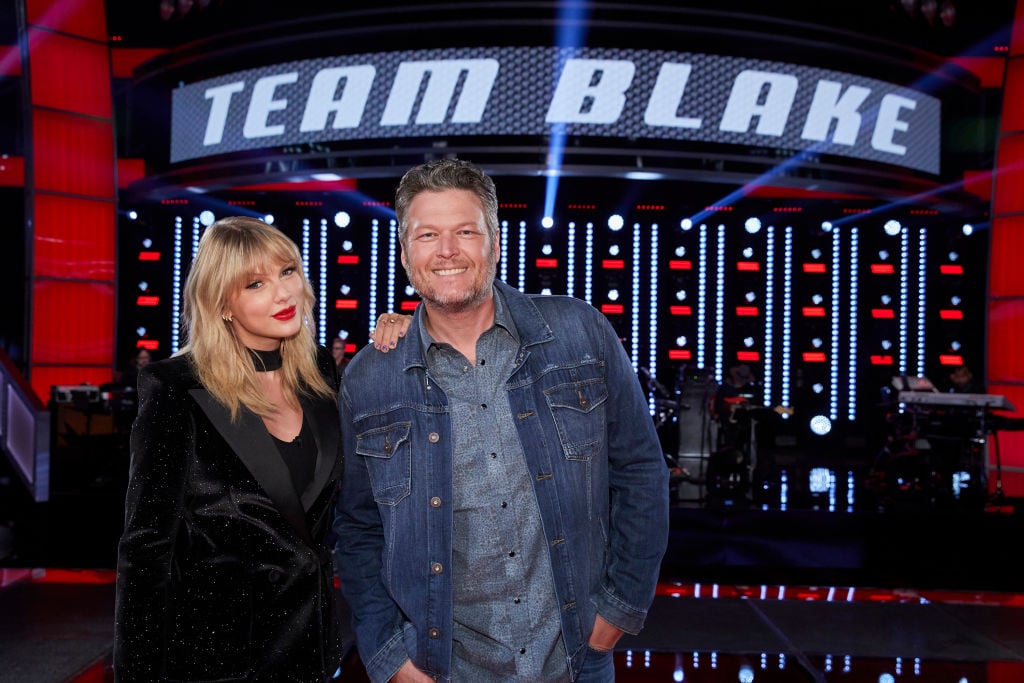 Season 17 had Taylor Swift return to the show. She helped the artists for the Knockouts and her role got a new name.
"I wanted to come on the show because when I was here before I had a really good time," she said on the show. "The one thing that's really cool is that I was in that position. Not on a television show, but you have to put yourself out there so many times in this line of work."
The name of her role was a mega mentor. She joked about it with, "That's really gonna go straight to me head."
'The Voice' Season 18's battle advisors were announced
We have another impressive list of battle advisors this season. Kevin and Joe Jonas will be advisors for their brother's team. John Legend will have Ella Mai, Kelly Clarkson will have Dua Lipa, and Blake Shelton will have Bebe Rexha.
Clarkson tweeted her excitement after the announcement. "I'm almost upset that you're so lovely plus you're super hot Thank you for caring about these artists and really listening and being present with them! You're not just super talented, you're a rad human also, still listening to #DontStartNow on repeat like a stalker," the coach tweeted.
We still don't know the entire lineup for this season. That's because there is the new role of mega mentor.
There will be another mega mentor
It seems like it would be really hard to fill Swift's shoes. But there is a surprising answer to whether there will be another mega mentor this season.
"Yes, there will," executive producer Audrey Morrissey told Parade. "We're very excited about this mega mentor. I think people will be surprised. I can tell you all our coaches were really excited when they heard the name."
This season also has an impressive list of battle advisors. The producer revealed what leads to certain artists getting cast on the show.
"I think first and foremost we want to book it with people who our viewers would be excited to see on the show and who have something to contribute," said Morrissey. "We obviously work closely with our coaches as to who they would like to work with and they usually have reasons why. They're looking for people who can really aid them with advice in coaching their teams."
She continued, "Then as you pointed out, it's also a great way for us to see people in action, to see how they take to mentoring, and maybe down the line if we're in the position to make a change in a chair, it's natural for us to think back to who really impressed us?"
That could mean one of the advisors this season will return to the show in the future. Fans will have to wait for the mega mentor announcement.