'The Voice': Are Gwen Stefani and Blake Shelton Trying to Get Pregnant?
Meeting the love of your life is amazing no matter when it happens. But the older a couple is when they find each other, the shorter the amount of time they have to decide whether they want children or not.
In The Voice stars, Gwen Stefani and Blake Shelton's case, the children box is already checked. Stefani has three children, Kingston, Zuma, and Apollo, already. And though Shelton has no children of his own, Stefani has said that he has become like another father to her boys.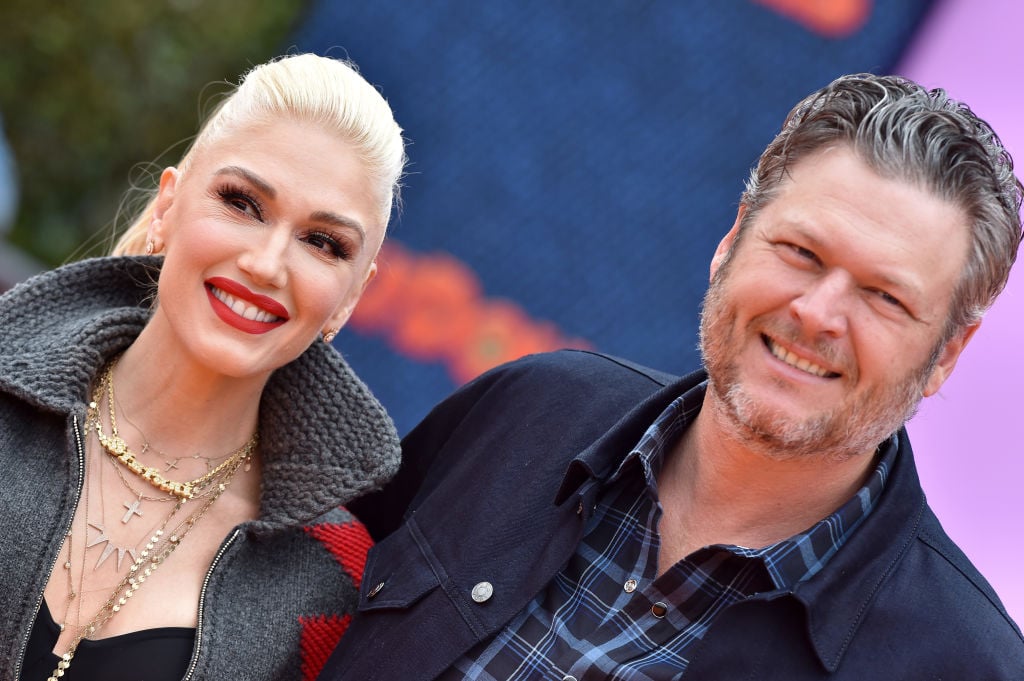 But while parenting other people's kids is great, Stefani would also like Shelton to experience having his own child.
"Gwen sees how great Blake is to her kids and dreams about making him a father," a source told HollywoodLife. But at 49 years old, that might be a hard thing for the singer to deliver.
Is Gwen Stefani trying to get pregnant?
Stefani may want Shelton to be a father, but the two haven't come to terms as to how that may happen.
"It has been back and forth on adding to her family for a multitude of reasons including her age, if they want to adopt and a few other variables," the source said.
But if Stefani can't have more kids, the singer will still be okay with Shelton stepping into a fatherly role with her children.
"If they don't add to the family she knows that he is so good to her current children and will be an amazing stepfather once they eventually get married."
Does Shelton want kids?
Adjusting to having kids in your life after not having to worry about anyone other than yourself definitely takes time.
"For a long time, it was awkward trying to figure out what my place is and in their mind too," Blake told People in his 'Sexiest Man Alive' interview of bonding with Stefani's children. "The best part for me, selfishly, is discovering a part of myself that I guess I never really knew was in there. It's definitely an instinct that kind of kicks in."
But he has settled into the dad role quite nicely.
"There's days where you go, 'Oh my God, when does school start?'" he said. "An hour later you're going, 'God, I can't wait 'til they get home.'"
Shelton and Stefani's past relationships
For Stefani and Shelton, the road to one another wasn't an easy one. Stefani was married to Bush frontman, Gavin Rossdale, for 13 years before she filed for divorce in August of 2015.
And apparently the split was a long time coming.
"Nobody except for my parents, the people involved, and whoever they told [know specifics]," Stefani told Cosmopolitan in 2016. "Nobody would believe it if I could really say what happened. I went through months and months of torture."
Before Stefani, Shelton was married to country singer Miranda Lambert for four years. But the Voice star has officially moved on from his ex.
"Blake is paying no attention to what Miranda is doing and if she is happy or not with Brendan," a source recently told HollywoodLife. "He wishes her no ill will, however, it's not something that's on his radar."
"He's focused on his relationship with Gwen and his own life and career. At the end of the day, Miranda isn't his favorite person and never will be and the same goes with her feelings on Blake. It annoys him when people bring up her name along with his in the same sentence still because he's so beyond moved on from her."