'The Voice': Ariana Grande Bows Down to Wendy Moten After 'Music History'-Making Performance Leaves Coaches Speechless
Wendy Moten is a Team Blake Shelton artist on The Voice, but it seems all four coaches are rooting for her success. During The Voice Season 21's semi-finals on Dec. 6, Wendy's performance of "You're All I Need to Get By" left Blake, Ariana Grande, Kelly Clarkson, and John Legend speechless. Ariana even jumped up from her coach's chair to drop to her knees in front of Wendy, bowing to the artist's talent. See the performance and check out the coaches' reactions below.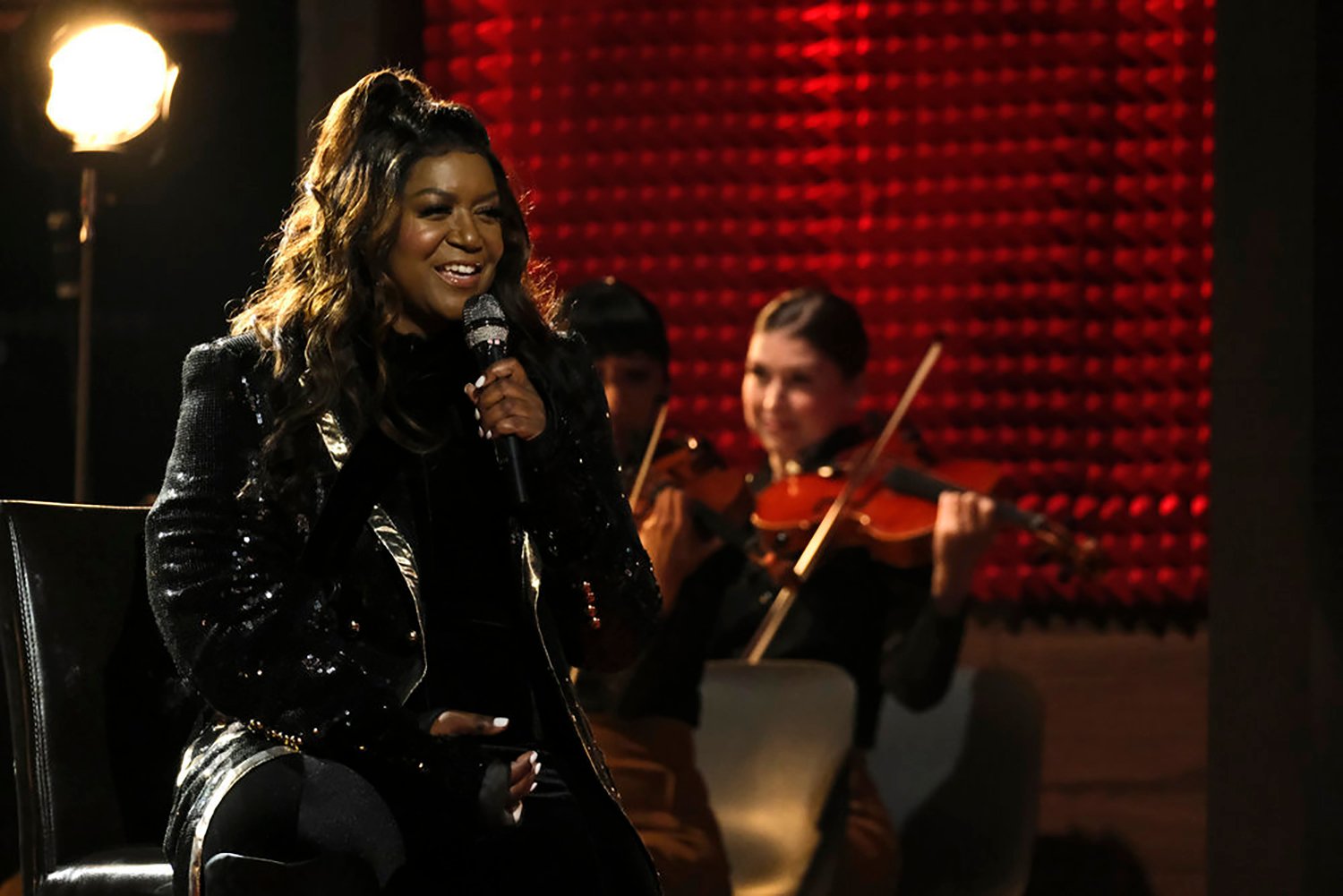 Before 'The Voice,' Wendy Moten was a signed artist
The Voice Season 21's semi-finals had a partial '90s theme, giving Wendy the chance to look back on one of the most important decades of her life. As NBC notes, the Tennessee native grew up singing in church and school before joining a college band. Then, she landed a record deal, and her life changed.
A single from her self-titled debut album, "Come Out in the Rain," made it to the Billboard Top 100 chart. She released two more albums in the '90s and opened for Michael Bolton. Then, for 15 years, she toured with Julio Iglesias as his duet partner.
Wendy joined The Voice feeling ready to enter the spotlight again. During the Blind Auditions, she earned four chair-turns and made it onto Team Blake after the country artist blocked John. Week after week, the singer has blown away the coaches with her talent and musical expertise.
Wendy Moten's semi-finals performance blew Ariana Grande away
Wendy took to the stage on Monday night with a heartful rendition of Marvin Gaye and Tammi Terrell's "You're All I Need to Get By." She had casts on her arms for the second week in a row thanks to a scary fall during an earlier performance. After seeing Wendy seamlessly belt out high notes and long vocal runs, the coaches couldn't find words to describe her power. Host Carson Daly asked Ariana for her thoughts, but all she could muster up at first was a chuckle.
"Are you out of your mind?" the pop star said, completely flustered. "That's just the most ridiculous thing I've ever seen in my life."
Ariana also fought back a few tears while trying to find the right words. Eventually, she gave up and met Wendy on stage to bow at her feet.
Likewise, Blake was left in a state of utter disbelief. Wendy's coach told the singer that she had made music history that night. Blake complimented the way she effortlessly brought emotion while sitting in a chair and even compared her to an iconic singer-songwriter.
"You're sitting up there on a stool like Kenny Rodgers, just hanging out and blowing the roof off this place," Blake added. "Music history just happened on this stage."
Some fans of 'The Voice' were as stunned as the coaches
It seems Wendy's performance also blew away The Voice viewers across the nation. Her cover reached the Top 20 on the iTunes chart overnight. On Twitter, fans raved about the singer.
"Wendy Moten sings as if she has nothing to prove. And she doesn't. She's that good," one user wrote.
"Fact. Nobody on that show can do what Wendy Moten can do, including the stars. Fact. Wendy Moten can do anything that anyone else on that show can do, including the stars," another person added.
Will Wendy Moten make it to the Top 5? Tune in to The Voice on Dec. 7. to find out. The Voice airs on Monday and Tuesday evenings at 8 p.m. on NBC.
RELATED: 'The Voice': Blake Shelton Reveals the 'Worst Coach' in the Competition's History