'The Voice' Coach Ariana Grande Offers Support to Holly Forbes After Top 10 Elimination: 'I Have a Glass of Wine Waiting for Ya'
Team Ariana's Holly Forbes was eliminated from 'The Voice' Top 10 on Nov. 30, but her coach didn't let Holly go without a kind tribute and a celebration.
Team Ariana Grande on The Voice Season 21 lost one-half of its remaining artists on Nov. 30. During The Voice Top 10 results show, singer Holly Forbes made it to the Bottom 3, alongside Team Kelly Clarkson's Jeremy Rosado and Team John Legend's Jershika Maple. The three artists each sang one last song for a chance to get instantly saved by audience votes. Unfortunately, fans did not vote Holly through, bringing her time on The Voice to an end. However, Ariana didn't let her teammate go without a sweet exchange on stage and, later, on Instagram.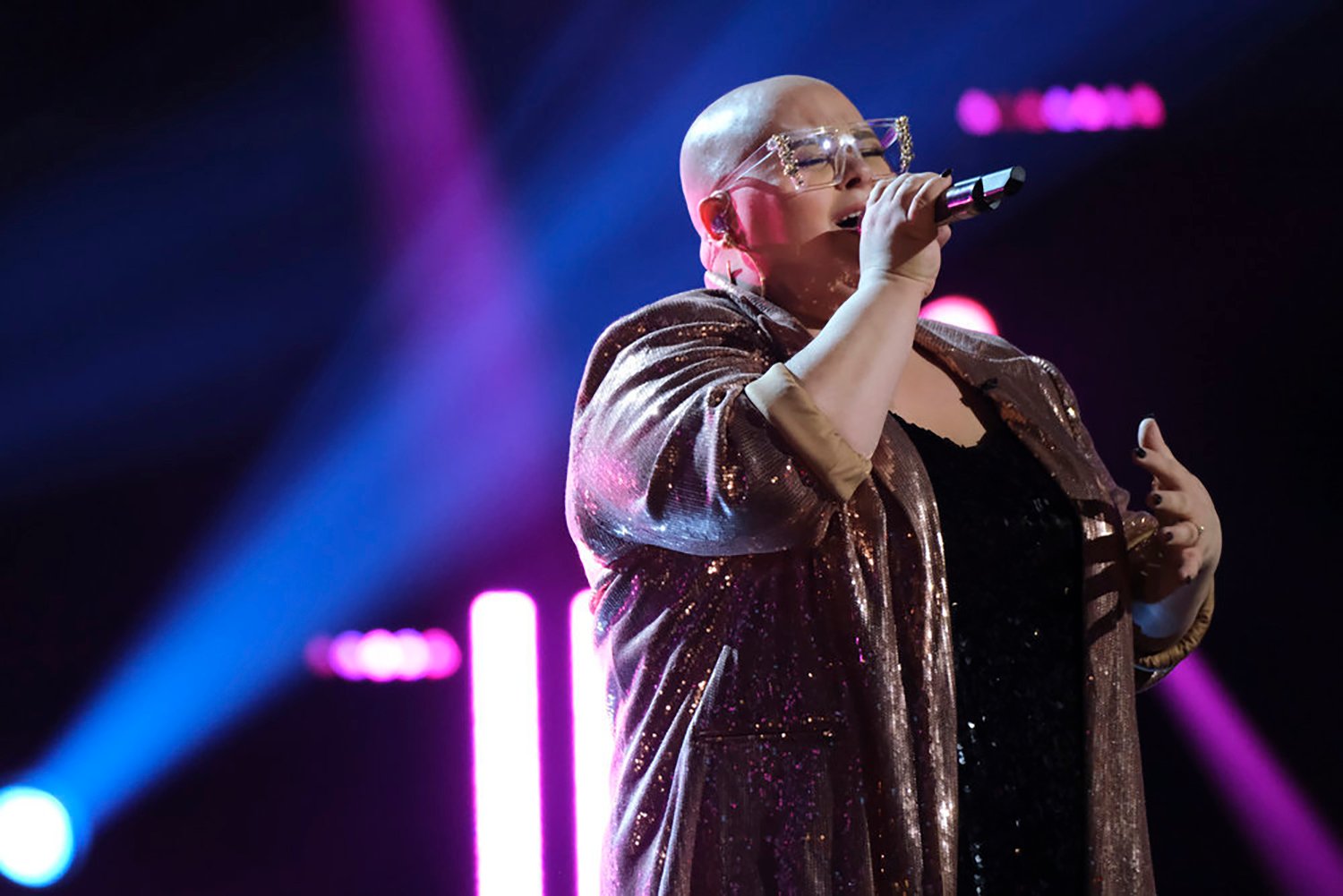 Holly Forbes had a tearful elimination on 'The Voice'
For her Instant Save performance, Holly sang "Because of You," showing off her incredible range and belting skills. The coaches found it very hard to believe that Holly, or Jeremy and Jershika for that matter, made it to the Bottom 3. A sobbing Ariana told her teammate that it was the "craziest" thing to see because all three singers were considered powerhouses throughout the entire season.
"This, to me, does not make any sense. And I say this with so much love and affection for everybody because everyone is so brilliant on the show, but you have been a vocal titan, Holly," Ariana added.
Holly choked up as well, telling Ariana what a pleasure it had been to have her as a coach. After the voting window ended, host Carson Daly revealed Jershika as the winner, sending Holly and Jeremy home.
Ariana Grande and Holly Forbes exchanged sweet messages on Instagram after the show
After Tuesday night's episode ended, Ariana and Holly continued to show love for each other on Instagram Stories. Ariana kicked off the exchange with a reminder that she would remain a fan of Holly's forever.
"You are so incredibly, irrevocably, astonishingly loved," the pop star wrote, tagging Holly. "I cannot wait for all that awaits you. I'm here every step always and forever. I love you."
Holly responded to the post by telling Ariana that she "made the entire process worth it."
"If meeting you was the only thing it gave me, it would have been enough. Thank you from the bottom of my heart. I love you so much," Holly added.
Finally, Ariana wrote another response to thank Holly for her time and offer support after the Top 10 eliminations.
"I can't articulate how marvelous you are. I have a glass of wine waiting for ya. Hurry up, my pal," the "7 Rings" singer concluded.
Ariana Grande celebrated with her 'The Voice' team and Team Kelly's Jeremy Rosado
It looks like Ariana took Holly, as well as some other contestants, out for one last hurrah after the show. The pop singer posted several more photos and videos on her Instagram Stories that night with Holly, Jeremy, and Team Ariana's last remaining artists, father-son duo Jim and Sasha Allen. The group sported reindeer antlers and platinum blonde wigs as they took selfies with filters.
One of the selfies can be seen on Holly's Instagram feed; everyone appeared to be having a blast. Celebrating a 10-week run on The Voice with Ariana Grande? What a way to end the journey.
Tune in to The Voice on Monday and Tuesday evenings at 8 p.m. on NBC.